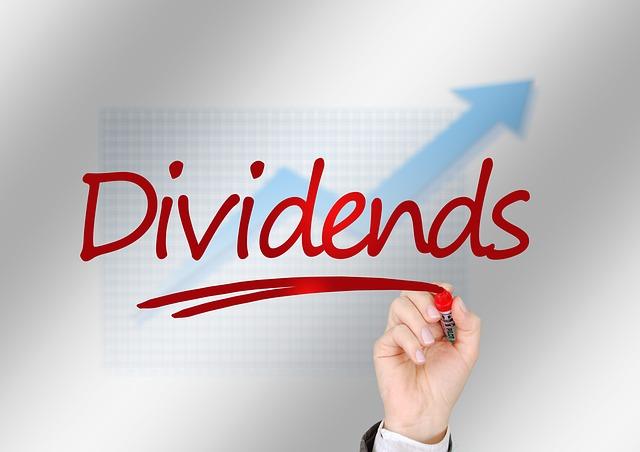 Some investors love high-yielding dividend stocks. Yet historical performance shows that this investment style often disappoints with regard to total return.
A spin on high yield investing can be found in the white paper High Yield, Low Payout by Credit Suisse. For those of you who haven't read this interesting paper, the title sums it up nicely. Stocks with a mix of high dividend yields and lower payout ratios outperform other combinations of yield and payout. I have noticed that strategy usually picks value stocks. It would be impossible for a stock with a PE ratio of 50 to have a high yield, and if it did, it most assuredly would be exceeding its payout ratio many times over.
For the sophisticated readership of Seeking Alpha, I wanted to put an additional twist on it. I will use high shareholder yield and low payout ratio to construct a portfolio. What is shareholder yield?
The Shareholder Yield Concept
The concept was made popular by William Priest in his 2005 paper "The Case for Shareholder Yield." The nuts and bots are as follows:
Free cash flow can be use for:
Cash dividends
Stock repurchases
Debt reduction
Acquisitions
Reinvestment into company capital projects
The first 3 are "dividends", of sorts, that are known as shareholder yield. If you are wondering how debt reduction could be construed as a yield, please read the paper and feel free to comment if you have another view. The paper is quite short.
For my calculations I use debt issued minus debt retired for the trailing 12 months.
Building a High Shareholder Yield Screen
My custom high shareholder yield and low payout ratio stock screen will use the following criteria:
Any stock listed in a major US exchange
Total shareholder yield is calculated by adding together a net debt reduction, cash dividends and share repurchases and dividing this by the enterprise value of the stock.
The stock must rank in the top 10% of shareholder yield to be retained.
The stock must have a dividend yield above 0 and the payout ratio cannot be negative
Before we look at individual stock picks, we should see how this variation of the high yield strategy stacks up to the rest. I will run the test 3 ways.
The first will focus on high dividend yield
The second on high dividend yield and low payout
The third with high shareholder yield and low payout
The test will start in 1999 and will be rebalanced every 3 months.
High Yield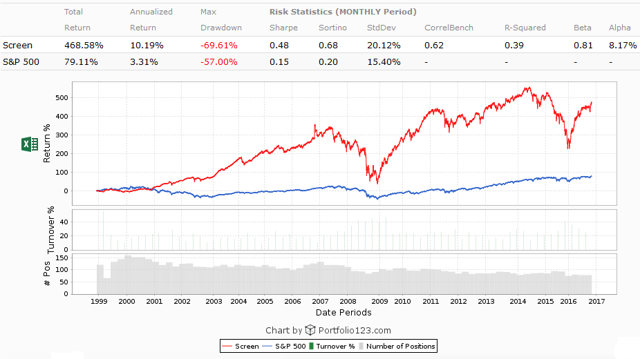 Click to enlarge
High Yield Low Payout Ratio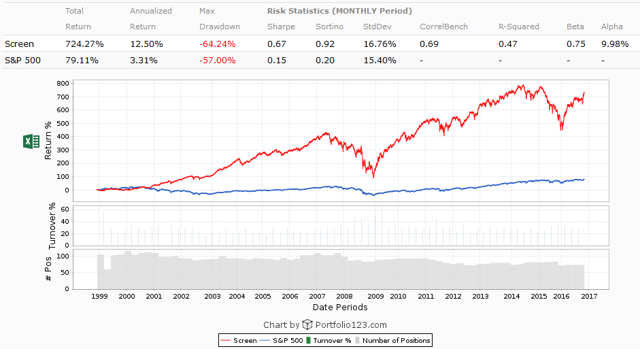 Click to enlarge
High Shareholder Yield Low Payout Ratio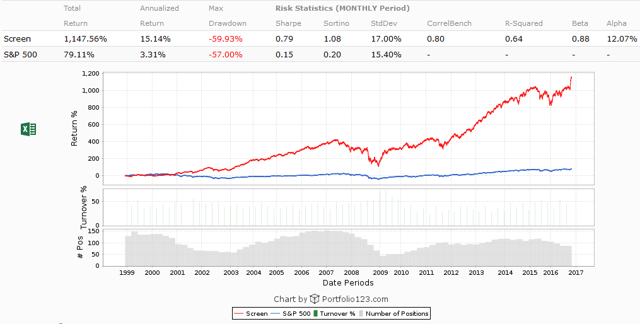 Click to enlarge
According to this, and many other tests I have performed, shareholder yield is a superior total return strategy for investors.
Stocks to Buy and Stocks to Avoid
One important aspect to remember is that shareholder yield does not represent cash dividends. If you need a specific dividend yield, you will need to add an additional rule into this model.
Here are some stock picks that have strong shareholder yield:
Assurant (NYSE:AIZ) - You might quickly pass by this stock because of the smallish dividend yield which is less than 2.5%. The net change in debt over the trailing 12 months is negligible. But the share buyback yield is over 15%. And when you look at the 21% payout ratio, this stock clearly fits the criteria.
LyondellBasell Industries NV (NYSE:LYB) has a decent dividend yield of 3.97%. But once you factor in the positive effect of share repurchases and subtract a small net change in debt, you are left with a shareholder yield of 12.29%. The 36% payout ratio is desirable.
A few other stocks that make the cut are Euronav (NYSE:EURN), Newcastle Investment Corp (NYSE:NCT), Lazard (NYSE:LAZ), Costamare (NYSE:CMRE), ING Groep NV (NYSE:ING), American Express (NYSE:AXP) and PNC Financial Services Corp (NYSE:PNC).
Here are some stocks with low shareholder yield:
Once you account for the change in debt, Iron Mountain (NYSE:IRM) has no shareholder yield despite a dividend yield of 6.61%.
Exxon Mobile (NYSE:XOM) has a small shareholder yield of 0.53% despite a 3.44% dividend yield. Also look at the payout ratio which is at 138%.
Cisco (NASDAQ:CSCO) is another stock which would be avoided by those following shareholder yield. The dividend yield plus the repurchase yield is well over 6%. But once you account for the net change in debt, the shareholder yield turns negative.
Other low shareholder yield stocks are Ford (NYSE:F), Exelon Corp (NYSE:EXC), YUM! Brands (NYSE:YUM) and Microsoft (NASDAQ:MSFT).
Final Thoughts
Not everyone will agree that change of debt should be included in shareholder yield. If you disagree with the change of debt being used, you may want to just use dividend and buyback figures.
What I do like about shareholder yield, as opposed to just dividend yield, is that it allows the company to make the best use of cash as they see fit. Depending on market conditions they can use cash to pay down on debt or repurchase shares instead of cash dividends. I believe that this greater freedom and flexibility is what supports the total return of high shareholder yield stocks as opposed to high dividend yield stocks.
What are your thoughts on shareholder yield?
Disclosure: I/we have no positions in any stocks mentioned, and no plans to initiate any positions within the next 72 hours.
I wrote this article myself, and it expresses my own opinions. I am not receiving compensation for it (other than from Seeking Alpha). I have no business relationship with any company whose stock is mentioned in this article.