Intel's Next Big Thing
Intel (NASDAQ:INTC) seems to be moving forward calling its latest focus something new every year by repackaging its current products.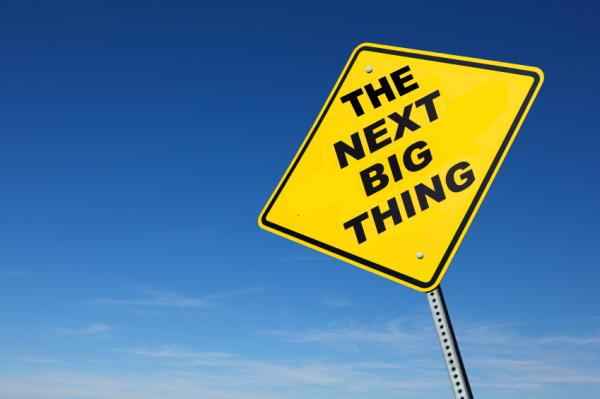 Some examples:
PCs: Three years ago, Intel was going to innovate its way back into growing PC sales with no wires, no passwords and more natural interfaces. Not much in results.
Phones: Intel was going to grow with SOCs and mobile phone sales. Not much in results.
Network Function Virtualization: Data center sales were going to grow 15% CAGR based on TelCom sales to replace traditional ASICs. Not much in results.
IoT: Platform for IoT was going to drive new sales. Not much in results.
3D NAND: Cost disruption was going to grow sales. Not much in results.
Crosspoint Memory: First new memory tech in years. Intel memory is now losing money.
5G: Intel would grow on 5G products. Not much in results.
Autonomous Cars: Grow sales in this new area. Not much in results.
AI: Grow sales to support AI. Not much in results.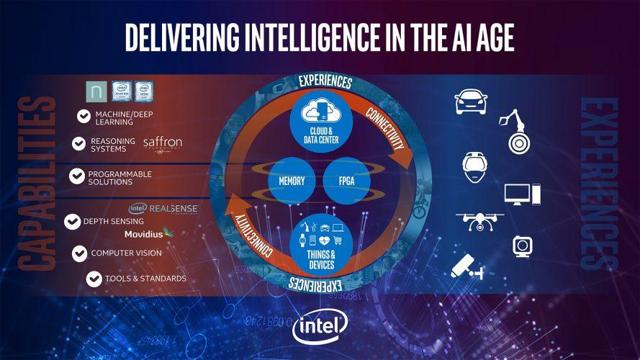 Click to enlarge
What will be the next buzz words that Intel invests in? Similar results?
A couple of years ago, Intel CEO Brian Krzanich made the statement that the company doesn't know what the next big thing will be and it wants to make the investments so it is ready. It seems like Intel is still looking, still in pursuit of the next big thing, whatever it might be. Will it be 5G? Will it be autonomous cars? Will it be AI? Like Brian said, Intel does not know. That's a lot of investment in "I don't know."
Intel Sales, Manufacturing and Operations
Stacy Smith in his new role leading Intel's sales, manufacturing and operations spoke at the Credit Suisse annual conference:
- Bringing down spending as a percent of revenue by a point this year and another point next year. Down 7,000 employees, down about $1b in annual burn rate.
- Data center and Internet of Things and memories: Places with long-term growth opportunities, strong potential financial returns, and significant investments. Investments down in SOCs, down in PCs, up in data center, up in IOT specifically long-term automotive, up in crosspoint memory.
- Create the most shareholder value by innovating, by investing; kicking up the investment level right now to pursue opportunities.
- Data center: Strong growth in cloud, networking, Silicon Photonics. Weak enterprise. Weakness in enterprise dragged down data center growth.
- First 14-nanometer products coming in for the data center with a higher cost structure than 22-nanometer products. Product margin blip in the data center.
- Competition in data center: Deliver overwhelming performance per watt per dollar to the customers. Higher performance, lower cost, more energy efficient than anybody else on the planet: we win.
- Suite of products in the data center including FPGAs, Xeon Phi, and machine learning ASICs that allow us to deal with different workloads in the data center that we can actually go work with the big customers and do almost custom solutions.
- We provide a solution that no one else can touch because of our manufacturing advantage, the ability to do these very, very complicated chips taking advantage of our Moore's Law leadership and market leading products.
- Solution for their data center that gives customers a situation where one plus one plus one plus one equals way more than four . . . expand our share of the data center wallet.
- Sampling crosspoint this year and ramping next. Dalian is starting off as a 3D NAND factory and later will convert to be a 3D crosspoint factory. First full loop production inside the Dalian matched the production from the mature Intel Micron JV factory.
- Last 12 months down part of memory cycle, plus heavy investment in a plant that was not producing results in a short-term loss. In coming years, better than industry margins, but not likely same margin as the Xeon processor.
- IoT: Majority not the low-price devices at the edge, but the smart centers. Compute intensive at the hub, the communications hub intensive, relatively high prices, relatively high technology and where compute and connectivity become important.
- Factory and building IoT more in data analytics and control systems, not so much in the sensors.
- Automated cars: The high compute portion of that, the high connectivity portion of that, we're not in the brake controllers or the brake lights or things like that.
- BMW, it is the fact that we can provide unparalleled compute in the car, we know how to work in an ecosystem, capability to provide high-bandwidth compute in the car. Intel has the elements that autonomous cars need and Intel knows how to work with the ecosystem to help develop a platform. Autonomous cars are 1 million to 10 million units, a $1,000 of compute per car.
- High-performance relatively low-cost platform that let people innovate on top of it, and in that, we created a very compelling economic equation. Reason for win in PCs and DC. Expect same result in IoT and autonomous cars.
- It clearly is getting harder to advance Moore's Law. With 14-nanometer has taken us longer to get yields.
- Investing in gaming and VR and things like that for a very high end in PC segment. Super thin and light, two in ones and convertibles will be strong this Christmas.
Overall
Intel seems to be doing okay in its sales. Not great. Not bad. Certainly not growing as strong as it expects.
Maybe the next three years will be different. Maybe the big investments that are being made in FPGAs, AI, autonomous cars, memory, 5G, IoT will start to pay off in two to three years. Maybe what Intel sees as the possible next big thing will not be so big.
Maybe we will know more following Intel's Investor Day in February.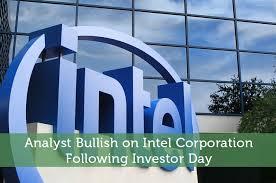 I do not see Intel as a strong investment at this point. If you are looking to have a return through dividends and are not interested in growing your capital much, then by all means invest in Intel.
I'm keeping my powder dry until signs of growth become apparent.
Disclosure: I am/we are long INTC.
I wrote this article myself, and it expresses my own opinions. I am not receiving compensation for it (other than from Seeking Alpha). I have no business relationship with any company whose stock is mentioned in this article.
Additional disclosure: Just a small investment in Intel at this time.