A broken company's products have usually fallen from grace. The company can't give its products away, and management is usually in panic mode, doing anything that comes to mind to make up for lost revenue. One such company is BlackBerry (NASDAQ:BBRY).
A broken stock is a stock that has corrected by a lot, but not because its products and services are rejected by the market. In certain cases, it's simply because its stock was overvalued to begin with. A broken stock is a company that messed up in its upgrade cycle or messed up with production issues. A broken stock is a company that has messed up temporarily, but can get back on its feet, once short-term issues are resolved. One such company is GoPro (NASDAQ:GPRO).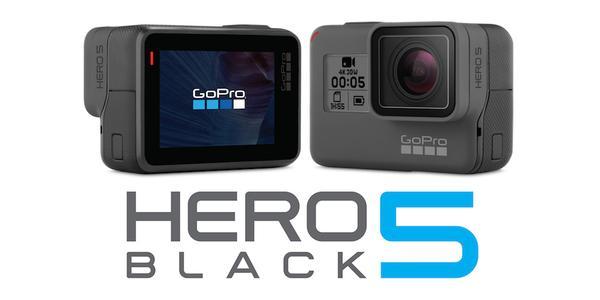 Today, GPRO put out a press release saying that camera unit sales during the Thanksgiving to Cyber Monday period were up by 33% Y/Y. Not only that, but "according to NPD Group, since the launch on October 2, HERO5 Black has been the best-selling Digital Imaging device in the United States."
Let me repeat that folks, Number one. Number one means it doesn't get any better than this. I do not know what that translates in revenue. However, number one means your products are in demand. It means the market has the highest regards for your products, and it also means that you could barely keep product on the shelves.
This is something I have suspected all along. It's one thing to have production issues, and it's another if you can't sell you products because no one wants them (AKA BlackBerry). In the case of GPRO, it was a production issue and not a demand issue.
In fact I think the company's guidance last quarter was very conservative. Granted GPRO's next quarter will be without much (if any) Karma revenue, but people forget that this is a camera company, and not a drone company (yet). So while the Karma recall was a disappointment, the fact that camera sales are 33% up Y/Y, more than makes up for any lost Karma sales.
In a nutshell, I expect revenue to come in better than company guidance. Also, I think that when the Karma comes out, we will see pent-up demand spilling over to the first and second quarters.
The second part of the press release had to do with restructuring. The press release reads:
The company announced "a company-wide restructuring that will reduce full-year 2017 non-GAAP operating expenses to approximately $650 million (GAAP: $735 million) and achieve its goal of returning to non-GAAP profitability in 2017."

The restructuring includes the closure of its entertainment division, facilities reductions and the elimination of more than 200 full-time positions plus the cancellation of open positions for a reduction in force of approximately 15 percent.
Whenever you read anything about restructuring, it means management has gotten the message. It means management has decided to make real changes, and it usually means investors will see these changes in the quarters ahead. And usually, it also means a higher stock price in the future.
Bottom line
GPRO is not a broken company. It's simply a broken stock. Contrary to broken companies, broken stocks give you a chance to make money, broken companies don't. While I have been disappointed with GPRO by the turn of events over the past several months - especially the Karma recall - the fact of the matter is that the company's products are still selling as fast as the company can make them.
The GPRO name and product line still command respect in the market, and the fact that sales were up 33% Y/Y prove it.
On my last article, I said that GoPro Is Giving Investors A Second Chance. The way I see it, after today's announcement, this will be the final chance to get on board.
Disclosure: I am/we are long GPRO.
I wrote this article myself, and it expresses my own opinions. I am not receiving compensation for it (other than from Seeking Alpha). I have no business relationship with any company whose stock is mentioned in this article.