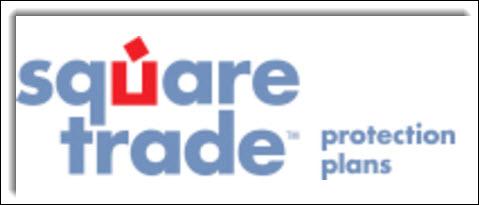 Quick Take
Insurance company Allstate (NYSE:ALL) has agreed to acquire leading consumer protection plan provider SquareTrade for approximately $1.4 billion from its private equity shareholders.
There are numerous synergies, including cross-selling opportunities and consumer purchase data, that make the deal compelling for Allstate.
The acquisition will be dilutive to Allstate over the next three years but is a strategic win for Allstate and SquareTrade.
Target Company
San Francisco-based SquareTrade was founded in 1999 by Executive Chairman Steve Abernethy and CEO Ahmed Khaishgi.
The company provides consumers with warranties for a wide range of electronic products and appliances.
SquareTrade is primarily focused on the U.S. market, but also has offices in London and Norway.
Major investors included Bain Capital Private Equity and Bain Capital Ventures.
Acquisition Rationale
Allstate is making the acquisition to expand its offerings with consumers and get a foothold in the retail space.
SquareTrade sells its insurance products primarily through major retailers and has relationships with the likes of Amazon (NASDAQ:AMZN), Costco (NASDAQ:COST), Sam's Club, Target (NYSE:TGT), Staples (NASDAQ:SPLS), Office Depot (NYSE:ODP) and Toys 'R' Us.
With a gain of SquareTrade's 25+ million customers, the cross-selling opportunities, as a result of the acquisition, are tremendous.
SquareTrade's customers can now expect to receive Allstate insurance marketing communications and vice versa.
Additionally, Allstate will stand to gain added real-time data from consumer electronics purchases to further inform its overall insurance marketing efforts.
SquareTrade CEO Ahmed Khaishgi said the tie-up will also provide benefits to its efforts to 'further leverage our distribution, brand, and team while retaining our entrepreneurial spirit.'
So, it appears that SquareTrade will continue to operate under its trade name and as a separate unit within Allstate.
Terms And Commentary
Allstate said the acquisition will be paid out of existing cash and the issuance of debt, and that it will be 'dilutive to Allstate's earnings per share for three years, including the amortization of intangible assets.'
The consumer warranty business is a $20 billion fragmented industry and it is likely that SquareTrade's annual sales are under $500 million, so it has plenty of room to grow.
However, competitors won't stand still and this acquisition may provide the impetus for other insurance giants to move into the consumer warranty space.
There are a number of competitive warranty players, such as Warranty Life, Warrantech, The Warranty Group, Consumer Priority Service, Electronic Warranty, AMT Warranty, Green Umbrella, Mack Worldwide Warranty, etc.
I would imagine that consumer lines insurers are taking a close look at those warranty companies about now.
SquareTrade is considered the leader in a fragmented industry, so Allstate smartly chose the right company to acquire, though it probably paid extra for the opportunity.
Without knowing SquareTrade revenues, it is difficult to determine whether and to what degree Allstate may have paid dearly for the deal.
However, assuming Allstate continues to make the necessary investments in SquareTrade's expansion ambitions and exploits the deal to the fullest, I'm positive on this acquisition's longer term benefit to Allstate's bottom line.
The synergies and cross-selling opportunities are obvious, and the strategic acquisition of the consumer warranty industry leader appears to be a no-brainer.
---
I write about IPOs, follow-ons and M&A deals. If you want to receive future articles automatically, click the +Follow link next to my name at the top of this article.
Disclosure: I/we have no positions in any stocks mentioned, and no plans to initiate any positions within the next 72 hours.
I wrote this article myself, and it expresses my own opinions. I am not receiving compensation for it (other than from Seeking Alpha). I have no business relationship with any company whose stock is mentioned in this article.