A 42 kg black pig reared by Chinese online gaming giant NetEase (NASDAQ:NTES) was auctioned at a record 277,000 yuan ($40,000) on Sunday, heralding the company's seven-year experiment of rearing quality and safe pigs has finally transformed into a commercial pig farm business.
Ding Lei, founder and CEO of NetEase, is so confident of the pork quality that he plans to open a gourmet pork restaurant early next year in his native Zhejiang Province.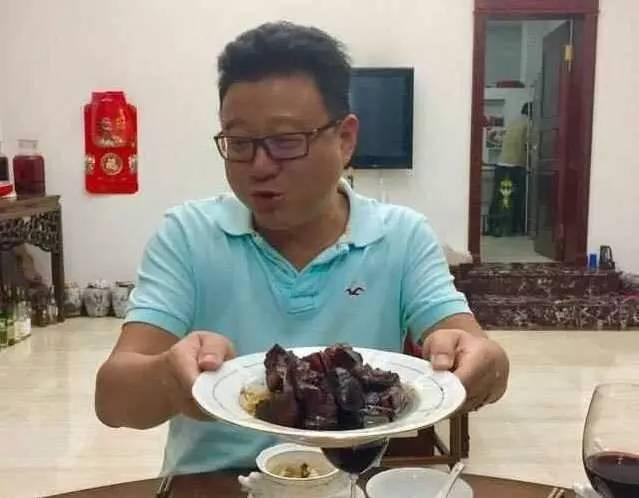 For NetEase CEO Ding Lei, producing black pork is more a social service than a profitable business. Source: BestChinaNews.
Yet, NetEase's pig farm revenue is minuscule compared with its core internet game business. The pork business now is better considered a charity or a public relation effort. At best, it is a very long-term investment.
NetEase, in fact, auctioned three black pigs over the weekend. The first one started bidding at one yuan last Friday (November 25) but was auctioned off with an unbelievable 110,000 yuan ($15,900) price. The second one fetched an even higher price of 160,000 yuan ($23,150). The last pig was sold at a staggering 277,000 yuan ($40,000) on Sunday.
NetEase Pork Prices To Be Cheaper than Boutique Pork
The sky-high auction prices are headline-grabbing but NetEase executives scrambled to explain that future pork prices will be much more affordable. Ding recently revealed that the first batch of 20,000 black pigs would be for public sales next month.
According to NetEase website, the company would sell its "Weiyang" brand black pork for 60 to 80 yuan per kg, depending on different parts of the pig. Ordinary white pork in Beijing sells for 40 yuan per kg. Sources in NetEase said the pricing strategy was based on the company's principle of letting more people eat safe and delicious pork. Hence, its black pork would be only slightly dearer than ordinary pork in farmer markets, but cheaper than the white pork in boutique food marts while on par with other black pork.
With so much confidence with his pet project, Ding decided to partner with friend Wu Guoping, founder of restaurant Grandma's Home, to open a gourmet pork restaurant on West Lake - one of China's chic places, after Chinese New Year (January 28) in 2017.
Food safety is the topic Chinese people cannot avoid in daily life. It was also why Ding decided to enter the pig-rearing business. For him, safety and good taste are the edges of "Weiyang" black pork most other pork cannot match.
Chinese Black Pigs Chosen For 300-Day Slow Breeding
The NetEase team of experts has chosen local Chinese black pigs for breeding because they grow slower than ordinary white pigs. The experts concluded that a black pig should be breeding at least 300 days before it was ready for consumption in order to fully develop its intramuscular fat - the source of the pig's aroma. NetEase even sets a standard that the intramuscular fat of its pigs should be five to six times more than that of white pork.
Most Chinese large-scale pig farms prefer breeding quick-growing white pigs in order to get quicker returns. NetEase is confident that as long as it gave its pigs sufficient breeding time and safe breeding process, its "Weiyang" brand black pork should have a better taste and aroma. "Weiyang" in Chinese means "no end in taste."
No Injection, No Medicine; NetEase Pigs Have Squat Toilets And Eat Custom Feeds
Besides taste and aroma, pork safety is another issue NetEase has to solve. Food safety is the persisting issue for Chinese people. It is also the issue Ding Lei and NetEase have spent seven years to solve.
Safe pork comes from safe pigs. Ding said in his column:"The first step NetEase takes to rear pig is to make them feel fortunate." Besides enjoying the rural fresh air, NetEase's black pigs also have squat toilets and sleep in apartments. They take neither injection nor medicine and are monitored all the time by smart cameras. Their physical condition, food intake and even excretion are also remotely monitored by sensors. Their feeds are processed by the specialists from specially procured raw materials to avoid any heavy metal residues.
The pig rearing process is also highly intelligent - only six technicians are required to manage the pig farm of 20,000 pigs.
In order to prove how safe and healthy his pigs are, Ding told Sina Tech that his pig farm would strive to become the first farm in China to video live its whole breeding process to the public.
NetEase's pig-rearing experiment originates from Ding's strong interest in agriculture. By 2009, NetEase officially announced its foray into pig-rearing. At that time, Ding described it an "experiment" of NetEase, not an investment. That means NetEase did not care about investment returns.
After two years of preparation and research, NetEase announced in March 2011 that it had chosen Anji, Zhejiang Province, to build a 1,200-acre pig farm. Since then NetEase has delayed several times its public sales of pork. The pork produced so far were provided for the company's canteen and sold to its staff members.
Ding told Chinese media on November 17 at the Third World Internet Conference: "From an environmental point of view, I can proudly say I can drink the water (resulting from) the treated pig manures."
Observation: Minuscule Compared with Internet Business
1) The sky-high auction prices fetched by three NetEase pigs stunned even the company officials. "Weiyang" project head Ni Jinde cited two possible reasons: First, the mere fact that an internet company rears pigs has enough news value. Secondly, with rising living standard, Chinese consumers have ever higher demands for safe and delicious foods. NetEase's black pork meets their expectations at the right time. The third reason may be that the winners of the three pigs wanted to show off.
2) "Weiyang" black pork should be popular among Chinese consumers. Firstly, NetEase at last launches its pork in the market after seven years of experiment. Consumers think it should have solved all problems. Secondly, they believe NetEase does not seek quick profits from pork business as the farm is so minuscule compared with its internet business.
3) For NetEase, pig-rearing is a social commitment to upgrade Chinese food industry, rather than a profit-seeking business. The operation is too small and has spent so much time and energy. According to Ding, the farm now accommodates only 20,000 pigs. With each pig breeding for at least 300 days before sales, the farm's annual rearing capacity is 24,333 pigs. With a pig's average weight of 42 kg and an average sale price of 70 yuan per kg of pork, the farm's annual revenue is 71.54 million yuan - negligible compared with NetEase's revenue of 22.8 billion yuan in 2015.
Conclusion: Imminent Goodwill Winner And Very Long-term Investment
NetEase may have invested tens of million yuan on R&D of its pork project. We may never know the exact amount because it is negligible for a company with annual revenue more than 20 billion yuan.
As NetEase finally puts its black pork for public sales after seven years of experiment, we can safely assume that they have solved all problems and have confidence on the popularity of the pork.
Despite negligible revenue contribution, NetEase benefits hugely from widespread and persistent news coverage on its pig farm. The company also wins Chinese consumer and government goodwill by setting an example of providing safe and delicious food at reasonable prices.
NetEase CEO Ding Lei is indeed a pioneer in adopting internet technology to farming, five years before Prime Minister Li Keqiang launched his "internet +" strategy. Li heralds using internet technology to modernize old economic activities. Ding also inspires other internet bosses to follow suit. For example, JD.com (NASDAQ:JD) CEO Liu Qiangdong launched earlier this year a pilot project to help poor farmers earn more money by breeding "JD Running Chickens." (See my article).
Yet, one should not overlook the prospects of NetEase's pig-rearing business. Next year will be crucial. If its pork is popular among Chinese consumers and its farm manages to maintain a reasonable profit, the company will be in a favorable position to fast expand its pig-rearing business and get a slice of China's 1.4 trillion yuan pork market.
Disclosure: I/we have no positions in any stocks mentioned, and no plans to initiate any positions within the next 72 hours.
I wrote this article myself, and it expresses my own opinions. I am not receiving compensation for it (other than from Seeking Alpha). I have no business relationship with any company whose stock is mentioned in this article.