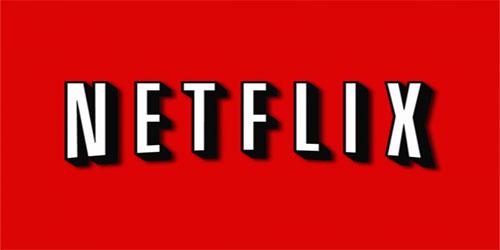 Finally!
After years of the industry prodding Netflix (NASDAQ:NFLX), on Wednesday it gave its subscribers a surprise early holiday gift - off-network viewing options.
Now users can at long last download Netflix content to watch when a steady Internet or Wi-Fi connection isn't around. It's a big deal for a number of reasons but the most important one is because Netflix had long said it wasn't a priority and wasn't going to happen.
In fact it was reported earlier this year that Netflix had come around to the idea but ONLY for international markets. Many had attributed Netflix's reluctance to its executive board believing that if users had the ability to download shows, they would be so over-whelmed by the amount of content to choose from that they wouldn't use it.
Personally I never liked that thinking because I think it makes Netflix's users seem incapable of making up their minds. Not to mention that if they can navigate the company's much-maligned main menu screens, anything is possible. Still you have to give Netflix credit for finally listening to its audiences despite the company's own opinions.
Of course that's not the only reason for the about-face.
Netflix may be the industry leader in streaming video but its rivals are gaining…and fast. Rivals like Amazon already allow for off-network viewing and even traditional networks like Starz and Epix have been dabbling in the concept as well. Given Starz has seen a rise in ratings in recent months it stands to reason that along with moving its original programming to Sunday night, the added viewing options have likely helped.
Netflix has done a number of things right and done them before anyone else, so much to the point that I don't want to question their leadership. They've been right more times than they've been wrong, but this is clearly where the industry is headed and its strong reluctance to the concept has always been of interest to me.
I also understand the potential rights issues that would come with a deal of this level, but that was never the company's stance. It was always they didn't see value in the proposition. Although speaking of rights, you'll notice not all of the company's offerings are not downloadable.
Right now it is just a select group of titles…but that's okay.
The appeal of these off-network download options is that it allows more people to watch a network's original content. And that is exactly what Netflix has greenlit here so if you're traveling you can catch-up on House of Cards or get hooked onThe Crown. That is in addition to a few top tier films that you may have been meaning to watch (at some point) but never got around to seeing.
This is also part of a larger strategy for Netflix that has focused on making its service easier to access. Shareholders may remember recent deals have closed to allow Comcast and TiVo to further integrate the service into its boxes. The more eyeballs that can watch the service the more the company justify that $6 billion in content.
It all ties together for investors and while the stock did rise in early trading, the boost eventually subsided and ended the day down. After all this wasn't designed to create a short term spike, this was done with the long game in mind. The company's stock tends to move more tied to subscriber count information; whereas this news was more about sending a message -Netflix was shoring up its current market share.
The battle for global streaming supremacy is something Netflix is heavily invested in and this new addition is certainly going to help.
Disclosure: I/we have no positions in any stocks mentioned, and no plans to initiate any positions within the next 72 hours.
I wrote this article myself, and it expresses my own opinions. I am not receiving compensation for it (other than from Seeking Alpha). I have no business relationship with any company whose stock is mentioned in this article.