On the 29th of November, I wrote an article about the ISM index. I highlighted that the November ISM number was likely to beat expectations.

Click to enlargeArticle: The Next ISM Manufacturing Number Is Going To Be Higher
Today's ISM number came in at 53.2 which is 0.8 points above expectations and 1.3 points higher than one month ago.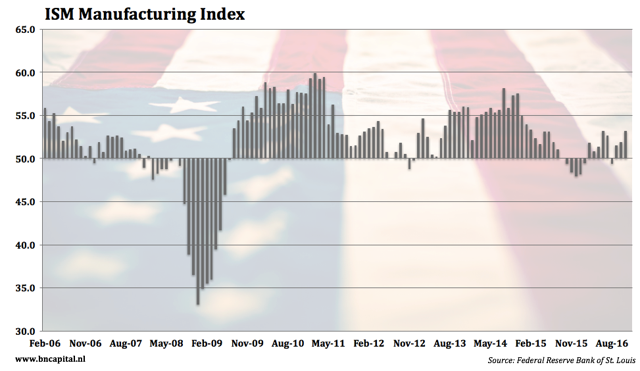 Click to enlarge
If we compare the ISM index and the regional manufacturing average (link above), we see that the economy has solid mid-term strength. This means that coincident indicators like retail sales, industrial production and durable goods orders should pick up in November.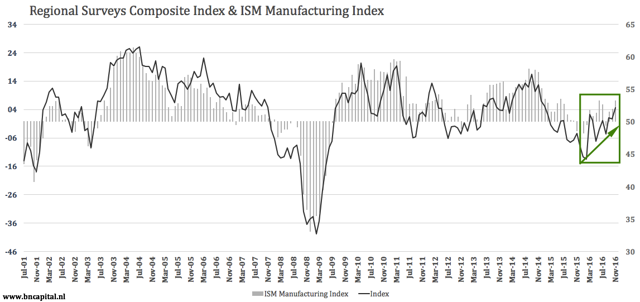 Click to enlarge
New orders increased 0.9 points after a strong regional new orders rally.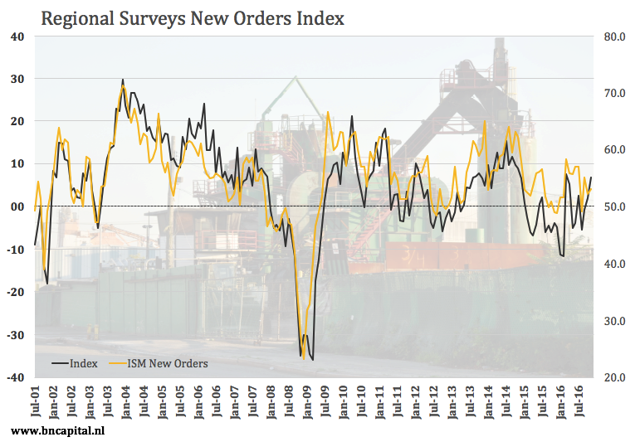 Click to enlarge
The November picture look strong. Manufacturing PMI is up 1.3 points and supported by stronger orders. Production is up 1.4 points while backlog of orders rose 3.5.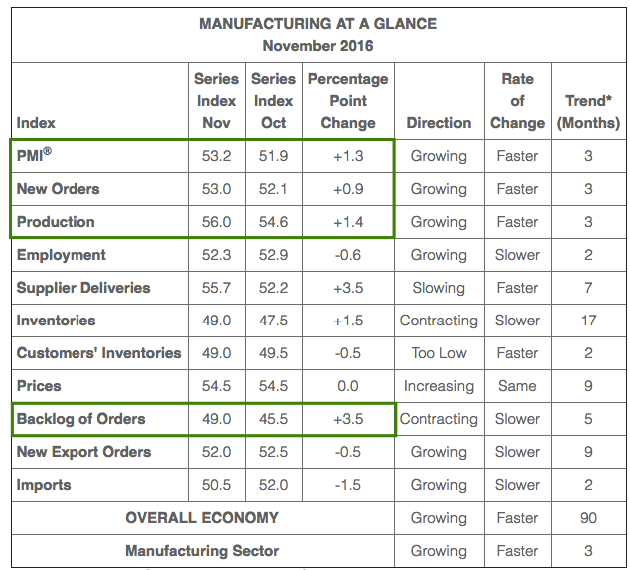 Source: Institute for Supply Management
Employment decreased a bit, but is still 2.3 points above the 50 level. (<50 means contraction).
Out of 18 manufacturing industries, 11 witnessed growth, while 6 contracted.

Click to enlarge
Machinery, chemicals and primary metals saw growth along with many other pro-cyclical industries. Transportation equipment is contracting once again. Note that none of the contracting industries is commenting on anything.
I am positive about the economy on the mid-term. I've been positive for a few months. The next coincident indicators will tell if growth sentiment is affecting 'real' numbers.
Many thanks for reading my article. Please leave a comment below if you have questions or remarks.
Disclosure: I/we have no positions in any stocks mentioned, and no plans to initiate any positions within the next 72 hours.
I wrote this article myself, and it expresses my own opinions. I am not receiving compensation for it (other than from Seeking Alpha). I have no business relationship with any company whose stock is mentioned in this article.