I have been following Gilead Sciences (NASDAQ:GILD) for a while. Piper Jaffray's Healthcare Conference gave me the chance to reassess GILD's attractiveness. I would like to share a few thoughts about Gilead's future prospects.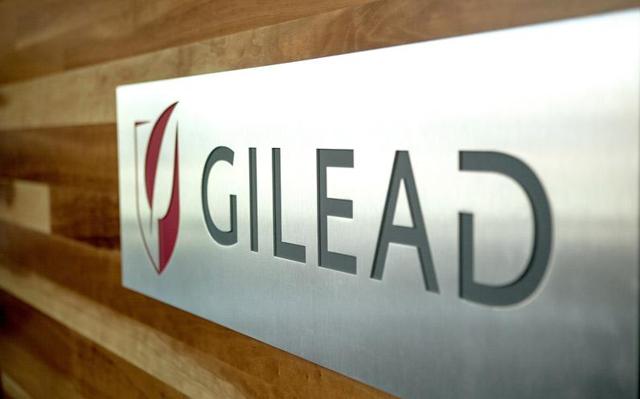 Click to enlarge
Pipeline developments and growth - Waiting for NASH?
When Piper Jaffray's analyst Joshua Schimmer asked a question about how management is trying to improve growth prospects for the company, CEO John Milligan gave a broad answer. I would like to draw attention to a few points.
Talking about Memolitinib, Milligan said:
I think the momelotinib result was a little bit mixed, which is unfortunate. I thought the theory of why it would be an important benefit for patients with myelofibrosis was valid. And just we've missed on one of our secondary parameters and that may limit our ability to get - either get it approved or to sell it if it is approved.
I like Milligan's honesty about the failure, although there was probably no alternative, given the results. Gilead's Memolitinib is supposed to be a rival of Incyte's (NASDAQ:INCY) Jakafi (ruxolitinib). While it's not of fundamental importance for Gilead's future, if momelotinib is ultimately recognized as a failure, it will join a growing list of clinical setbacks for this year. In 2016, the company has already delivered weak data from trials of cardiovascular candidate eleclazine, GS-5745 for ulcerative colitis and simtuzumab. With sales in the HCV division falling, investors want to see some decent developments in the pipeline that can support the idea that higher diversification and less depencence on HCV is achievable in the future, since more acquisitions seems to be very unlikely.
Anyway, the recent developments in Gilead's pipeline were not all negative. Phase II data for Selonsertib in NASH (Nonalcoholic Steatohepatitis) were rather positive. Talking about Selonsertib, Milligan said:
we think we have the beginning of a very important NASH franchise. We saw reversal of fibrosis at the highest dose and it was a dose-dependent reversal fibrosis. We also saw inverse correlation to progression to cirrhosis.(…) If we really dig into this data, we are seeing really interesting effect, positive effect for patients who are being treated with severe NASH. That has given us the confidence that we have a very much a game-changing kind of drug in a new product category where patients currently aren't treated by anything other than diet and exercise.
Someone would argue that this statement is clearly too optimistic, but management's expectations for sofusbuvir were "too optimistic" as well and we know how it ended. NASH is a promising market, since the disease already affects 6 to 15 million people in the U.S. and unfortunately, the number is estimated to grow over time because of the trend in obesity and bad eating habits. To make a comparison, the number of people living with HCV in 2009 (before Gilead's blockbuster drugs) was estimated to be around 3.2 million. In financial terms, Deutsche Bank estimated that the market will be worth between $35 and $40 Billion by 2025. While there are no treatments for NASH at the moment, many companies can see the market potential. Genfit (OTCPK:GNFTF), Galmed (NASDAQ:GLMD), Intercept (NASDAQ:ICPT) and Novo Nordisk (NYSE:NVO) are trying to develop treatments and even the giant of dermatology Allergan (NYSE:AGN) has recently entered the market through the acquisition of Tobira Therapeutics (NASDAQ:TBRA) and Akarna.
Simtuzumab's failure has narrowed Gilead's portfolio of candidates for the treatment of NASH, but if something as good as management expects will come out of Selonsertib, massive growth will follow.
A few thoughts on Gilead's use of cash flow
I was one of the many investors expecting a series of acquisitions by Gilead to widen the pipeline and create additional revenue streams, but more recently I had to change my mind since management has been clear about the company's acquisition strategy. While we can expect more deals in the future, the company's approach will be very disciplined. Unlike other biotech companies, Gilead will make deals only when they see a high probability of good returns. Not making acquisitions is clearly better than wasting money. But the point is - with no significant short term catalysts coming from the pipeline (any treatment for NASH will take a few years to be marketed), is there anything that can unlock the stock ? I have been long GILD for many months and when I realized the company had no intention to grow through M&A I thought they would keep repurchasing shares aggressively. But in the last few months they haven't been so aggressive.
In February 2016, Gilead's Board of Directors authorized a $12.0 billion stock repurchase program (the 2016 Program) and they started repurchases under this program in April 2016. But during the third quarter of 2016, they repurchased 12 million shares for a total of just $1 billion. In particular, GILD has drastically reduced buybacks in August.

Click to enlarge
During the Q2 earnings call CFO Robin Washington clearly stated that, regarding capital allocation, their main focus is not on buybacks. Let me show you the wider answer.
Relative to our overall capital allocation, it's no different than what we've been messaging; again, more focused on our BD opportunity. But I'll let John speak a little bit more and just again, focus on that. And that additional focus has meant we're somewhat less focused on share repurchases in the second half of the year.
During Piper Jaffray's conference, CFO Robin Washington declared:
We have been involved in the M&A process. It's really valued from a capital allocation or flexibility. And as you well know, we've been very aggressive with repurchasing shares over the years. We've also provided a dividend and that's been that we are committed to growing longer term.
I am sorry but I don't see a lot of "business development" and for a company that generates $17 Billion in free cash flow a year I don't consider the $400 million acquisition of Nimbus Apollo (which can become $1.2 Billion if certain milestones are met) a great sign of involvement in the M&A process. I would prefer management to be clearer about their capital allocation strategy. With the crash in the biotech industry in the last one and a half year, is there really no company that can be bought at an attractive price and be integrated into Gilead's business? I don't question management's skills when targeting companies to acquire (nobody can), I just wonder if their success with Pharmasset has led them to set the bar too high. Since they are not so interested in buybacks and surely will not start paying a 17% dividend, I hope there is a reason behind their decision to pile up cash. The reason could be that they already have some takeover targets in their mind and they are waiting for the right moment to make their move. The biotech industry has been beaten down by fears of price regulation in case of a Clinton administration and many were expecting further weakness in the whole pharma space as a consequence. Maybe management has not been so active with acquisitions because it was expecting further weakness and better prices too. For a company whose stock trades at low multiples is not convenient to use shares to pay for acquisitions, so as opposed to many biotech companies, Gilead had no interest in making non-cash deals.
Therefore I don't exclude the possibility that the company will be involved in a sizable acquisition in the future and there is something in mrs. Washington's words that somehow seems to confirm that the company is not excluding this possibility. In particular:
And we've also ensured that we've got stellar debt credit rating. So, there are no limits relative to our - I mean, there is always limits, but, there is not, we have the wherewithal to raise the necessary debt if we find the right deals that complement our portfolio.
Final thoughts
GILD keeps suffering as a result of falling sales in the HCV division. Although the non-HCV business accounts for more than half of sales now and HIV-related sales are growing by 20% a year, the market seems to have many doubts about the company's future prospects. Not even Trump's electoral victory could trigger an uptrend in the stock. The market wants to see more sources of revenue that can reduce the company's dependence on HCV and HIV.
While the HCV market in the U.S. is shrinking thanks to the high number of patients cured and HIV seems to be stable, GlobalData projects the HBV therapeutics market value in 8 major countries (US, France, Germany, Italy, Spain, UK, Japan, and China) to grow from approximately $2.4 billion in 2014 to $3.0 billion in 2024, at a compound annual growth rate of 2.4%. In the U.S. alone, it is estimated that between 850,000 and 2.2 million of chronic cases are estimated. The recent approval of Vemlidy, which may be more effective and better for bone and liver safety than Viread, should ensure stability if not growth in the HBV segment.
According to CEO John Milligan, Filgotinib(JAK-1 inhibitor), a drug developed in partnership with Galapagos, could make the company a leader in inflammatory bowel disease (Chron's disease and ulcerative colitis). The IBD affects as many as 1.6 million people in the U.S. alone and is the only market that could generate new revenue streams in the short-medium term. The other indication being pursued by Filgotinib is for rheumatoid artritis, a competitive area in which filgotinib trails AbbVie's ABT-494, which entered phase 3 months ahead of Gilead and Galapagos' drug.
There are several things to look at in the next quarters and years. Regarding Gilead's pipeline, the main focus is still on NASH, since it's the biggest market with unmet medical needs where the company can have an advantage. Gilead is currently developing three possible treatments that are currently in Phase II and one of these programs, the 4997, has shown very promising results.
Regarding their capital allocation strategy I think management should be more aggressive on either buybacks or acquisitions. I respect them for not wasting money buying companies that can add little to no value to the company, but I can't believe that after the crash that took place in the biotech industry there are no attractive candidates for a takeover. I think they may have set the bar too high.
In the end, these are the concerns of an investor who would like to see a catalyst for a stock that is trading at roughly 6 times free cash flow and well below anybody else among its peers, according to any metric.

Click to enlarge
Data from finbox.io
All things considered, Gilead remains a biotech giant with huge margins that generates an enormous amount of free cash flow and has a few interesting products in the pipeline. Trading at this price, I think GILD offers a very good risk/reward. After all, the non-HCV business is growing fast and the HCV division will generate a good amount of FCF for several years. We don't know which positive catalyst will act on the stock price (NASH or acquisitions) and when, but the return could be directly proportional to our patience.
Thanks for taking the time to read the article. If you liked it, click on the follow button at the top of the page. You will get these articles as soon as they are published.
Disclosure: I am/we are long GILD, AGN.
I wrote this article myself, and it expresses my own opinions. I am not receiving compensation for it (other than from Seeking Alpha). I have no business relationship with any company whose stock is mentioned in this article.
Editor's Note: This article covers one or more stocks trading at less than $1 per share and/or with less than a $100 million market cap. Please be aware of the risks associated with these stocks.