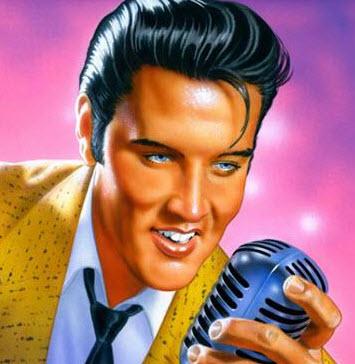 There has been a ton of good news coming Kinder Morgan's (NYSE: KMI) way as of late. In fact, Kinder Morgan stock has gained 53% year to date. This is a significant fact seemingly forgotten by bloggers bullish on the stock. With all the hullabaloo, pipeline approvals, and an extraordinary OPEC "kumbaya" moment, you would expect the stock to be lifting off for the heavens as some have suggested, yet it appears to be rolling over as we speak.
Current Chart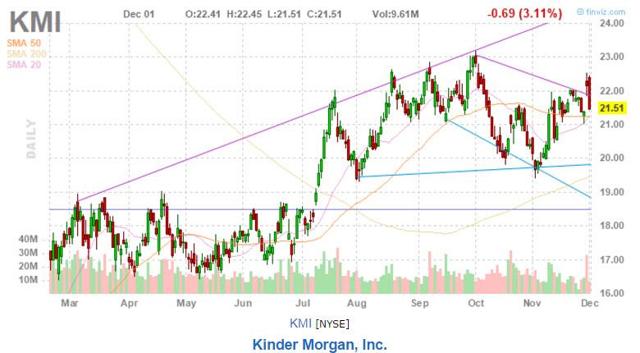 Click to enlarge
Source: Finviz
In the following sections, I will detail some of the reasons I believe this may have been a "sell the news" event.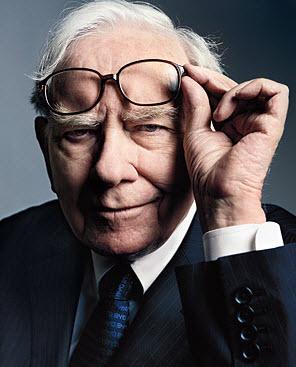 Is it time to be greedy?
"Be fearful when others are greedy and greedy when others are fearful."

~ Warren Buffett
Being born in Omaha, Nebraska, myself, I couldn't help but become a Warren Buffett fan. My favorite Buffett quote is the one above regarding the tenets of fear and greed. Basically, if everyone is in love with a stock, it is not the time to buy, but sell.
In fact, Buffett's Berkshire Hathaway (BRK.A, BRK.B) liquidated 24% of its KMI holding during the quarter ended on 30th September, 2016, according the latest 13F filing.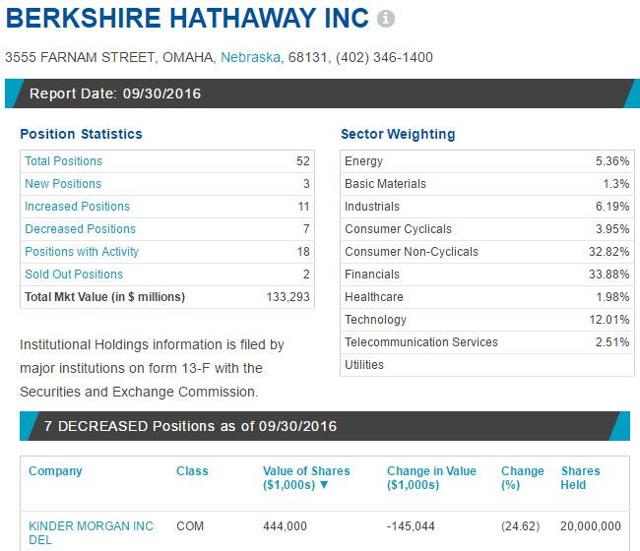 Click to enlarge
Source: Nasdaq.com
Berkshire Hathaway is trimming its position by 24.62%. Now, let me be clear, I am not saying you should follow every move that Buffett makes, but it is food for thought. If the stock was such a great buy at this level, wouldn't you expect Buffett to be loading up or at least holding pat? I would. This leads me to believe this may have been a "sell the news" event.
Buy the rumor, sell the news
The "buy the rumor, sell the news" phenomenon occurs all the time in the markets today. Investors buy up stocks based on what they believe will happen in a given earnings report, economic event or new product release (the rumor). After the event transpires or the report is released (the news), they dump their positions and the stock moves lower. These "buy the rumor, sell the news" spectacles often apply to things like the announcement of major projects being approved. It seems Kinder Morgan stock may be experiencing this effect as we speak.
What happens is, the stock rallies hard into the event. The rally occurs because investors are emboldened by the positive rumors that their favorite stock - Kinder Morgan in this case - is going to hit it out of the park in regard to exceeding earnings estimates due to the Trans Mountain expansion project approval success. The buying prior to the announcement has run the stock up 53% year to date, leaving it vulnerable to profit-taking once the actual approval is reported. Nonetheless, there are real issues still to be resolved. Let me explain.
It could get ugly
Many have been awaiting Prime Minister Justin Trudeau's approval of the project, thinking this would be the final nail in the coffin for the project's opposition. This does not appear to be the case. In recent news, there is apparently still major opposition in this regard.
British Columbia Premier Clark announced support for Trans Mountain pipeline expansion. In doing so, she essentially ignored the anger that erupted in the province following Trudeau's approval of the project.
Clark says three of the five conditions for allowing construction have been completed. Completion of the $1.5 billion marine spill response plan and ensuring British Columbians get their fair share of the spoils remain.
Even so, British Columbia's green groups, municipal and opposition leaders and aboriginal leaders have slammed Trudeau's approval and Clark's support for it. Vancouver's mayor says he will continue to oppose the project because it "doesn't make sense for our economic or environmental future," and he predicts the opposition will get ugly.
Dividends from cash flow a long way off
Potential delay to cash flow
I believe it will get ugly. At the very least, it will be significantly delayed. If everything went perfectly as planned today, the project is not expected to generate any cash flow until 2019. That is already quite a long wait. The project is already two years behind schedule as it stands.
Potential decreases to cash flows
As of now, Kinder Morgan has not provided an updated estimate on the profit potential of the project. This is because the deal with British Columbia has not yet been hashed out. Furthermore, the company stated it may be looking to divest a portion of the project to a joint venture partner to cut down on the potential capital expenditure. I'm not so sure this project will turn out to be the DCF money maker many are expecting it to be.
Conclusion
When I'm looking for a stock to buy as a dividend and income investor, I'm looking for three thing - safe and predictable cash flow, a low-risk company profile, and a yield of at least 3%. I do not feel Kinder Morgan fulfills any of these three characteristics currently.
With a yield of merely 2.25% currently, you could achieve the yield by buying a dividend index fund and sleep very well at night. The risk is not worth the reward at this level.
Furthermore, Kinder Morgan's Trans Mountain project accounts for nearly half the capex budget for 2017. This is a very important project for the company. The future cash flows are being counted on to continue to pay down the debt. That is a lot of the company's future riding on this one project. I don't like having all my eggs in one basket. Maybe that is why Buffett trimmed his position by 24%. Maybe that is why the stock sold off on the news today. I don't know for sure. What I do know is this stock no longer qualifies as an ideal dividend growth and income stock as far as I am concerned.
Final Thought
A great number of positive articles have been written on the stock recently. This makes me wary. I would stick with Buffett and Elvis and leave the building in hopes of a better entry point at a later date. The market is current sitting at all-time highs. I expect the current rally to fade and provide a better entry point in the stock for you if you have your mind set on buying. I hope you found this article interesting. I look forward to your input in the comments section.
Disclosure: I/we have no positions in any stocks mentioned, and no plans to initiate any positions within the next 72 hours.
I wrote this article myself, and it expresses my own opinions. I am not receiving compensation for it (other than from Seeking Alpha). I have no business relationship with any company whose stock is mentioned in this article.