Among Valeant (NYSE:VRX) bulls, there's disagreement about whether or not a Salix sale is good news for the company. I think this difference boils down to two things: entry-point and goals.
For investors who went long in the $20-30 range, a Salix sale is the #1 bullish catalyst for their investment. For investors who went long above $30, a slow recovery - without asset sales - may seem like the more attractive alternative.
However, due to the industry-wide risks faced by pharmaceuticals, a quick deleveraging is a safer option.
Why a Salix Sale Benefits Investors in the $20-30 Range.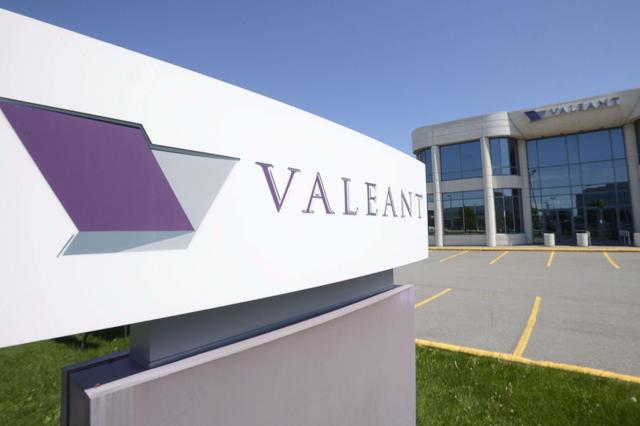 We can prove Valeant is undervalued all day, but it doesn't matter so long as the stock carries a bankruptcy discount. What do I mean by this? Well, it doesn't matter how much Valeant is worth when the market thinks it might be worth nothing.
Valeant has $30 billion-plus in long-term debt, and it would take years for the company to pay down these obligations, stave off the discount, and earn a fair valuation without selling assets.
Considering all the market risks faced by the pharmaceutical sector, along with the opportunity cost of holding this stock, a slow deleveraging is not an attractive proposition for those with a medium time horizon.
However, a Salix sale instantly removes the bankruptcy risk, and this is arguably the best possible catalyst for the stock price. Instead of waiting for years for Valeant to shed its bankruptcy discount, the discount would disappear instantly - possibly doubling the stock.
The Market Seems to Agree With my Thesis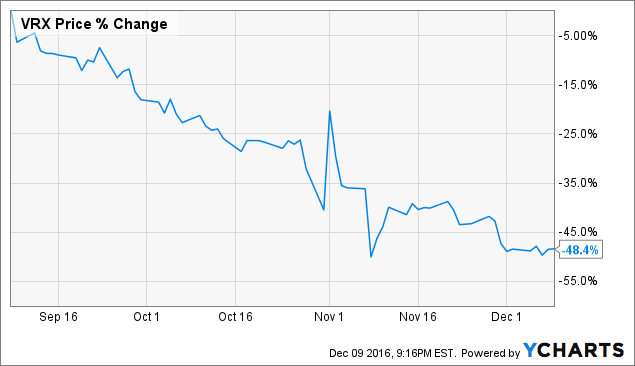 When talk of a Salix sale was leaked in early November, the stock rallied 30 percent. If we assume the market gave these talks a 25% chance of ending in a deal, we can roughly estimate that the stock price could rally as much as 120% if the deal went through.
Obviously, these are not scientific calculations; rather, they are just figures to help investors get an understanding of the scope of this issue. When a stock price moves 30% on the rumor of a sale, it is not unreasonable to assume that its response to an actual sale would be monumental.
Why a Salix Sale Improves Valeant
It is not hard to see why the market wants to see Valeant sell Salix. The Salix deal offers the company the ability to reduce its debt by 33% at the cost of only 15% of its revenue. This sale would instantly remove Valeant's bankruptcy risk and enable the stock to stabilize above $30 per share.
If the events of November are any indicator of market sentiment, a Salix sale could instantly double the stock and put most short-term longs in the green.
For investors who went long in the $20-30 range, this should be the primary catalyst on the radar.
For longer-term investors, a Salix sale represents a chance for Valeant to undo the damage of 2015 and consolidate around its robust pipeline. As $7 billion more debt is paid down over 2017-2018, there is no reason why the firm shouldn't earn normal industry multiples on EBITDA and settle at $50-94 per share.
Disclosure: I am/we are long VRX.
I wrote this article myself, and it expresses my own opinions. I am not receiving compensation for it (other than from Seeking Alpha). I have no business relationship with any company whose stock is mentioned in this article.