Ben Nye leads us into bullish data regarding the United Kingdom.
The UK has been able to overcome the bearishness brought on by the Brexit news. ISM data has shown an increase in manufacturing and services for the UK. Both figures are above 55, which is very bullish for the economy. You also find huge differences in Wall Street's anticipation and what has actually occurred (indicated by the surprise indexes reported by Citi Group). This is the case with most Western economies. We expect to see analysts overcorrect estimates within the next couple of quarters given this news because they have been slow to catch up with the growth so far. The Eurozone index has bounced back, largely related to Deutsche Bank (NYSE:DB), due to relief of concerns from investors.
Barclays (NYSE:BCS) and Royal Bank of Scotland (NYSE:RBS) have broken through resistance and downward trending runs that have lasted since last year.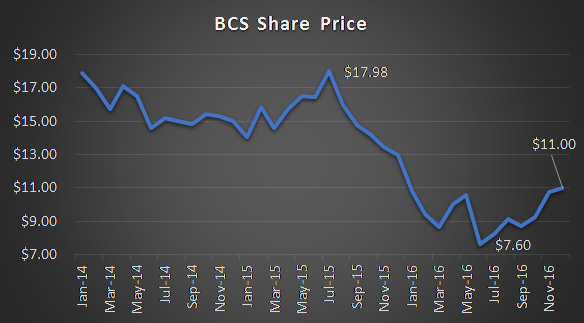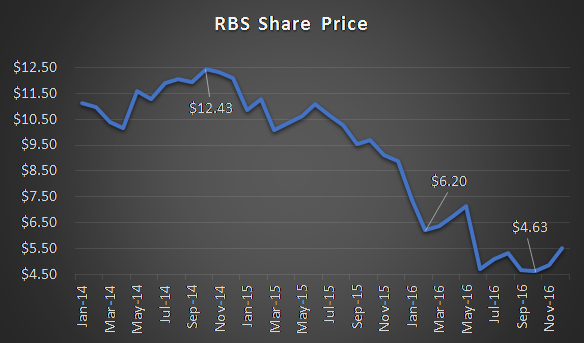 The Bank of England should give good news regarding regulation and RBS, dropping some investor concerns. The UK GDP estimates are low and should be higher.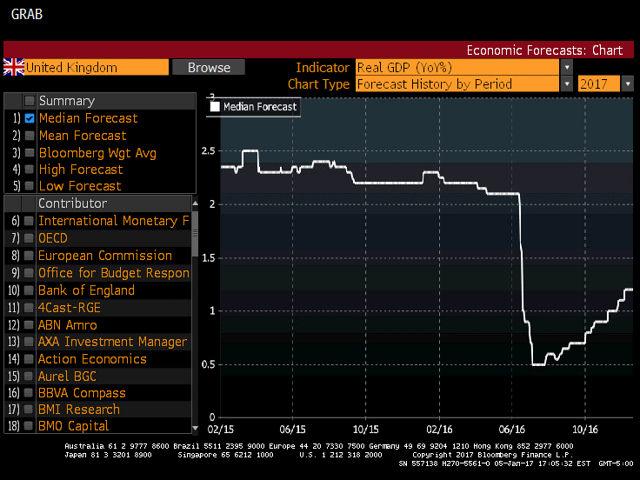 We predict that it will accelerate faster than the U.S. GDP. Despite all of this good news, the British pound (NYSEARCA:GBB) (Pending:GBPS) has not yet recovered.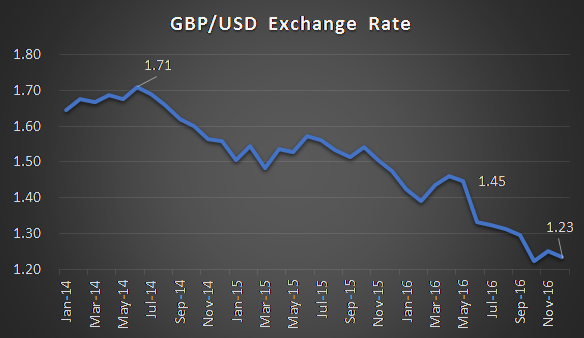 Follow us on Twitter: contact us and we will send you a free Tusk Media sticker!!
Disclosure: I am/we are long RBS.
I wrote this article myself, and it expresses my own opinions. I am not receiving compensation for it (other than from Seeking Alpha). I have no business relationship with any company whose stock is mentioned in this article.