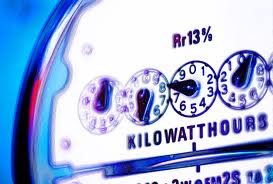 Income and stability are two things that are often lacking in high volatile markets. As great as the market has performed so far during the year, I continue to anticipate some sort of a pullback. When this occurs I typically shift my focus towards to some safety nets - utilities. One of the reasons that I have become so enamored with this sector has to do with the high yields, cheap metrics as well as continued growth.
However, interestingly, the sector has not enjoyed much of the surge that the broader market has experienced so far on the year. So this makes it extremely challenging to assess exactly what it going on and hard to say with any degree of certainty whether or not this is a good sign, bad sign or merely "table-setting" for what lies ahead. Right or wrong, it seems that investors have opted for greener pastures in the other sectors. But as with anything else, I am inclined to think that this will soon change and money will eventually flow out of some of the other sectors once they have peaked, and back into utilities as a form of a hedge. Here are a few names that I will be looking to acquire.
Public Service Enterprise Group (NYSE:PEG)
This is another utility experiencing similar movement as those mentioned above. The company recently fell under some important points of resistance at $31 after having traded flat for a considerable amount of time. But its stock has been slowly building a base that suggests that the stock may begin to move upward. As with the other firms above, PEG pays a respectable dividend of 4.5% and trades at a decent P/E of 10. The stock does present some value at $30, but investors should be patient and realize that it may take the rest of the year for it to regain its previous high of $35.
CenterPoint Energy (NYSE:CNP)
CenterPoint Energy has seen better days. It appears that the stock has not seen any green arrows at any point during the year though the broader market has produced nothing but gains. There is reason to suspect that this trend may change as the stock has climbed 4% since reaching a recent low of $18.07 at the end of January. While posting solid earnings relative to its peers, the stock also offers a handsome dividend at 4.3% yield.
FirstEnergy Corporation (NYSE:FE)
FirstEnergy deserves some consideration. Aside from the fact that it has traded relatively flat for the past several months, it offers an excellent dividend at 5.1% yield. With a P/E of 17, it might be considered relatively expensive, however, the stock is right at its 50 day moving average and has shown to be pretty resilient of late. Relative to its peers, its underlying fundamentals presents a great opportunity for value investors willing to be patient.
As much as I like the stocks above, I am even more enamored with these two that follow - but just not yet at these levels. What I mean is, the companies themselves are indeed very intriguing. I'm just looking and waiting for a better entry point.
For example, in water utilities, there are names such as Connecticut Water Service (NASDAQ:CTWS) that has gained 15% on the year thus far. It pays a decent dividend at 3%, which makes it pretty safe. However, it will likely be weighed down if the entire sector makes a turn for the worse. The stock currently trades at $28.78 and is only 5% away from its 52-week high. If it pulls back to $26 then it's a definite buy.
Another name that I have been looking at within gas is Clean Energy Fuels Corp. (NASDAQ:CLNE) for similar reasons to Connecticut Water. The stock has surged on the year with a gain of 30% and it is at the cusp of its 52-week high. The balance sheet on this company is not great, but it is improving. According to its website:
The leading provider of natural gas fuel for transportation in North America, Clean Energy is the smart decision for vehicle fleets demanding the most reliable connection to CNG and LNG. With an integrated offering of best-in-market services, we have the flexibility to adapt to your specific fueling needs - from constructing, equipping and maintaining fueling stations to converting vehicles to securing the financing.
There is quite a bit to like here. However, I think for investors it would be more prudent to like and realize a 30% YTD gain and wait for the pullback.
Disclosure: I have no positions in any stocks mentioned, and no plans to initiate any positions within the next 72 hours.