If it seems like the really high-priced stocks out there have been soaring this year, it's because many of them have been. Below are charts of four widely traded high-priced stocks that have gone parabolic in 2012 -- Apple (NASDAQ:AAPL), priceline.com (NASDAQ:PCLN), Chipotle (NYSE:CMG) and AutoZone (NYSE:AZO). Intuitive Surgical (NASDAQ:ISRG), MasterCard (NYSE:MA), and CME Group (NASDAQ:CME) are three other high-priced stocks that have also shot up in 2012. It's rare to see one stock go on a run like this, much less seven.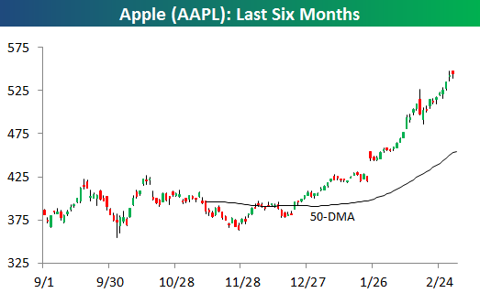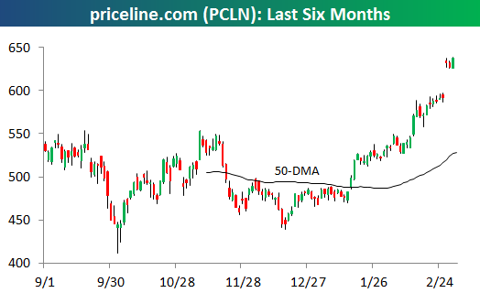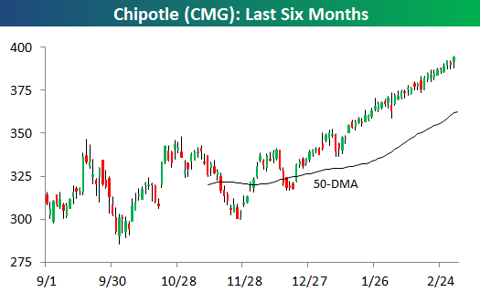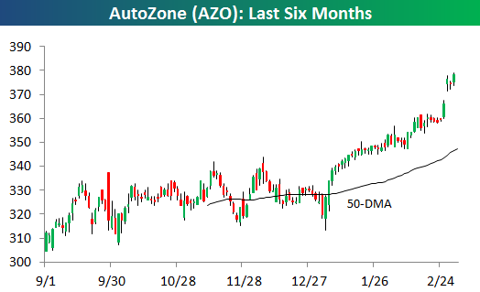 There are some high-priced stocks that aren't soaring, however. Google (NASDAQ:GOOG) is probably the most well-known stock out there behind Apple (AAPL), and it's actually down 3.64% year to date.
Below is a list of all of the Russell 3,000 stocks that started the year above $200/share. As shown, there were just 17 names in the index that cost more than $200/share at the start of 2012. While the stocks mentioned above (all >$200/share) have been soaring, the average YTD performance of all 17 stocks comes in at 9.63%, which is actually nearly 200 basis points less than the average YTD change of 11.49% for all Russell 3,000 stocks.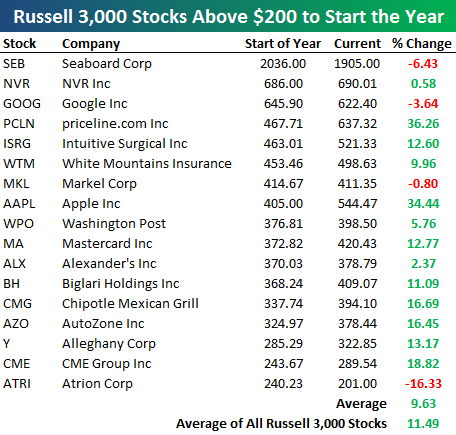 In fact, the 22 stocks in the Russell 3,000 that started the year under $1/share have done much better than the high-priced stocks. As shown below, these stocks are up an average of 31.27% in 2012.