Oh what a wonderful week it has been for Sirius XM (NASDAQ:SIRI).
If you have been following my articles in chronological order:
You should already be on the right track and up to speed here. Hopefully, you bought in. If you bought in after hours last Friday at $2.20 and sold today at $2.34, you realized over a 6% gain.
If you followed my own strategy in my disclosure and purchased March $2 call options, your gain was over 50% this week alone, or over 100% in the last two weeks.
And, my friends, there is more to come.
Consider this week's chart.
Click to enlarge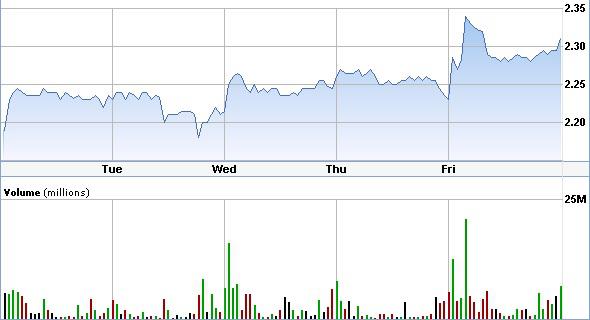 Click to enlarge
Share price up? Check. Looks bullish? Check. Made money? Check.
On Wednesday night I submitted an article and proclaimed the following before market open on Thursday morning:
"I'm sticking my neck out. $2.35 by the end of Friday. I think we may even hit it Thursday, if not at least $2.33."
Well, it's Friday. We hit $2.34 today, which I believe falls between my estimates. Thank goodness for my lower $2.33 estimate, or my head might be rolling across the floor.
OK, enough of yesterday and today. You'd much prefer to know about the future. After all, you don't "make money yesterday" in the stock market.
Next week is that looming March 6th cutoff date. The date that Liberty (NASDAQ:LMCA) is finally able to make a move for over 50% of Sirius XM. This is critical. This is important, and this is what you need to consider moving forward into next week. Forget subscriber guidance. Forget auto numbers (although they were really nice weren't they?). Forget churn estimates. Forget P/E. Forget shares outstanding, market cap, and on and on and on.
Focus on two things. How do you think this is going to play out? What are the points of resistance?
Resistance is easy. Take a look here:
Click to enlarge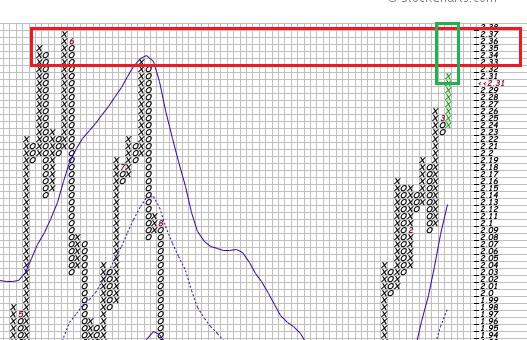 Click to enlarge
I cropped the chart to make it easier to read, as time does not matter in this case. Notice the red bar going across the top. This is resistance which we entered into today. Resistance points are from $2.33 to $2.37. Sirius XM has not closed over $2.37 in years, and this is very important to keep in mind. Watch these levels as if/when Sirius XM breaks through it will be relatively untested waters. Keep in mind the 52-week intra day high of $2.44 as well.
For the week I have no doubts we will go up on Monday. The harder question surrounds March 6th and what do *you* think will happen. I have two scenarios that should be considered and how I would personally play them. I would love to hear as many other ideas as possible within the comments so please, so don't be shy.
The first scenario is that I expect for nothing to happen shortly after March 6th. This is my bearish scenario in which we may see a short term drop. General sentiment seems to be that people expect something is going to happen sooner rather than later. When expectations are not met, it tends to be bad for the stock. If I feel this is the likely scenario, I will be selling my March $2 calls or exercising them and selling the shares. I will hold my long term position in shares, as I do not trade this position often, and these shares are not under a time limit like the options are.
The second scenario is that I expect some sort of action on Liberty's part on or shortly after March 6th. This is my bullish scenario, and I would expect there to be significant gains to $2.50 at least. If I lean this way I will hold my March $2 calls and I will hold my shares. The calls could easily appreciate another 100% or more in a very short time in this case.
Take the weekend and prepare yourself. Get ready for the move to $2.50 because it is coming very quickly. I'm expecting at the very least, $2.37 on Monday, but I would not be surprised to see us test those 52 week highs.
Lets get some discussion going here. What do *you* think is likely to happen? What way are you planning on playing it? Let's work through this one together.
Disclosure: I am long SIRI.
Additional disclosure: I am long SIRI March $2 calls which I may sell at any time.