"Our major accomplishments in 2011 involved the avoidance of substantial loss."
Because of Klarman's status in the value-investing world, as well as Baupost's ability to uncover deep value in the various corners of the equity markets, we believe analyzing their 13F filings is a worthwhile exercise. In Q3, Klarman's big bets were on BP (in which he more than doubled his stake), Microsoft (NASDAQ:MSFT) (which started as a new position in the top 5) and PDL BioPharma (NASDAQ:PDLI) (which increased from 9.2M shares to 15.6M shares putting it in the top 10). Q4 saw some big changes in the portfolio, most notably: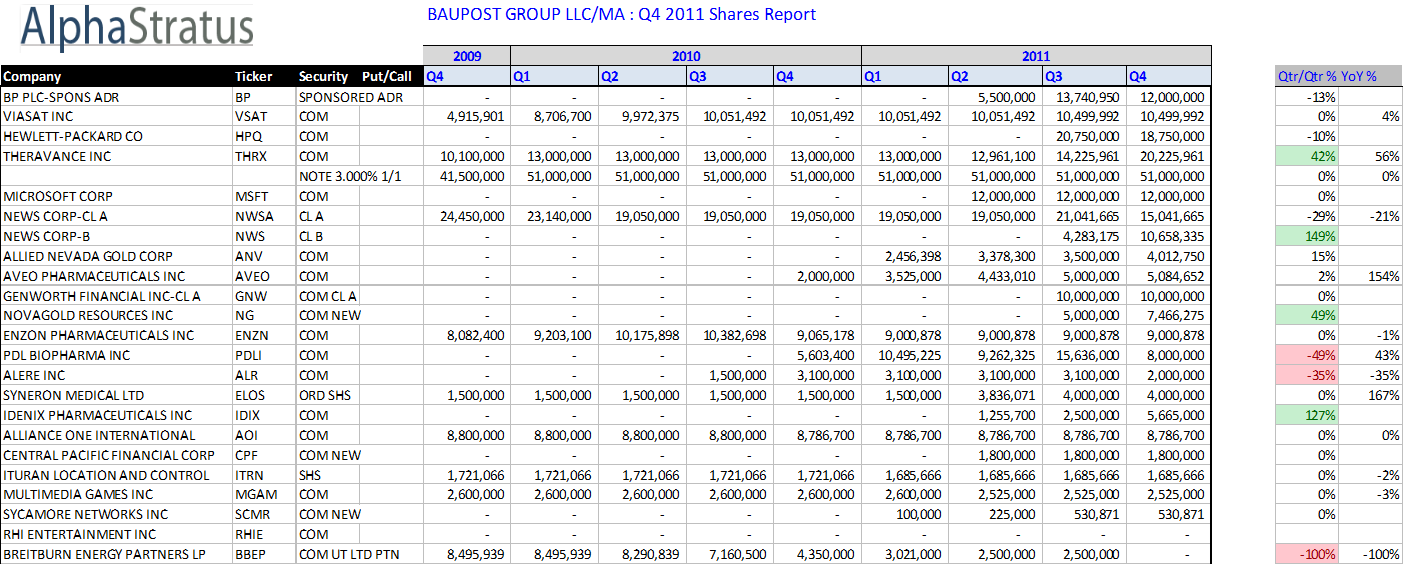 right click to enlarge
Reported long positions as % of total reported market value shown below: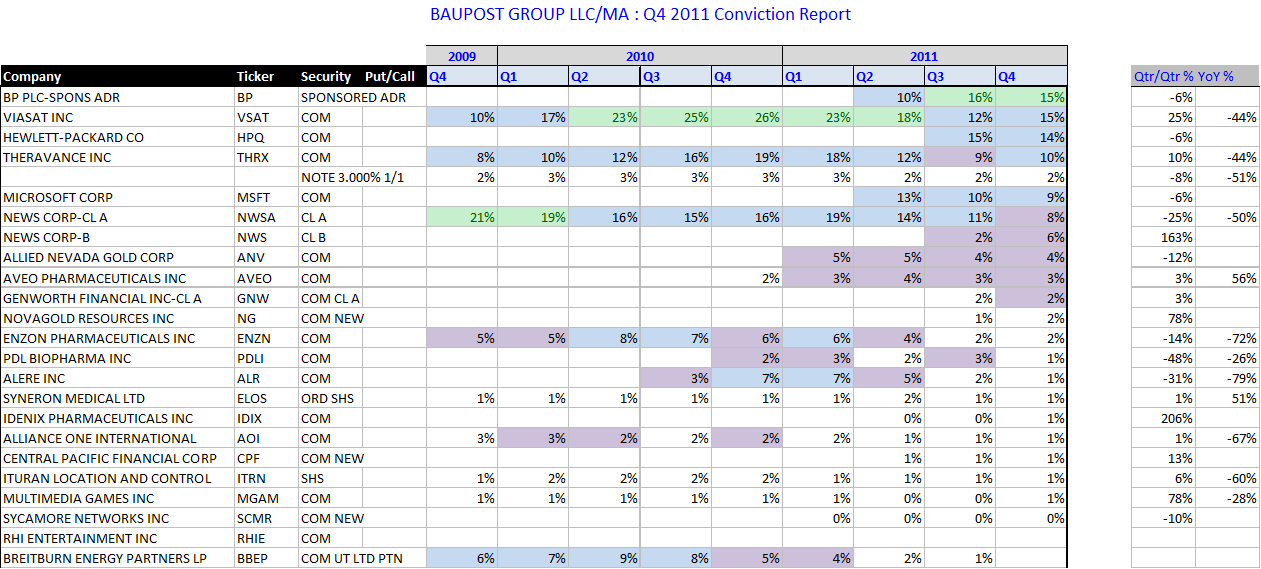 One interesting position is Theravance (THRX) which has consistently been in the top 5 for Klarman. He took advantage of some fourth quarter weakness to increase his stake which is the only major change of any position in the top 10 (when you consider both classes of NewsCorp (NASDAQ:NWS) collectively). This increased bet appears not to have paid off yet but we can bet Baupost (which is the largest institutional shareholder with almost 17%) will stick it out. (Iridian, Owl Creek, Geode Capital and Hawkeye Capital are also big holders of THRX):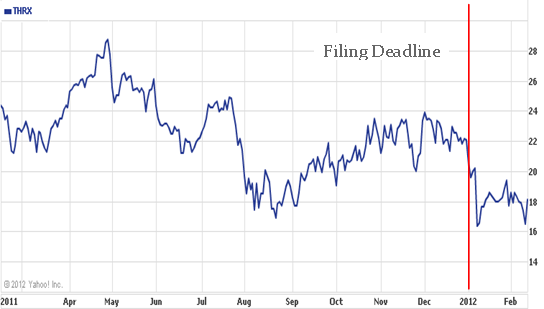 NovaGold (NYSEMKT:NG) was a new position last quarter and, again, it looks like Klarman took advantage of some temporary weakness to add shares. This is a popular stock among hedge funds with Paulson & Co. reported as the largest institutional shareholder (8.4% outstanding) followed by Tradewinds Global Investors (a Nuveen subsidiary), Aletheia Research & Management (a CA RIA), BlueRidge, Chilton and finally Baupost (with 2% of shares outstanding):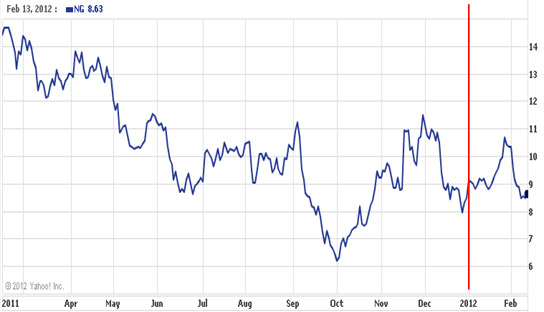 As always, Klarman has been a faithful disciple of value investing and an excellent steward of capital for his investors. Going into 2012, facing highly uncertain times, Klarman has stuck to his knitting in positioning his portfolio to take advantage of a "high margin of saftey".
Disclosure: I have no positions in any stocks mentioned, and no plans to initiate any positions within the next 72 hours.