For this analysis, we aren't interested in profiling Warren Buffett's public equity holdings because those haven't changed for years. What's of more interest to us is profiling those holdings added by Buffett's two newest managers, Todd Combs (former PM of Castle Point Capital Management) and Ted Weschler (former managing partner of hedge fund Peninsula Capital Advisors and the guy who paid over $5M to have lunch with Buffett). As Buffett said in this 2011 letter to shareholders:
Todd Combs built a $1.75 billion portfolio (at cost) last year, and Ted Weschler will soon create one of similar size. Each of them receives 80% of his performance compensation from his own results and 20% from his partner's. When our quarterly filings report relatively small holdings, these are not likely to be buys I made (though the media often overlook that point) but rather holdings denoting purchases by Todd or Ted.
Berkshire's entire filing (going back several quarters) is shown below. With the exception of IBM, Buffett's top 10 positions have been steady for years:
Of the 2 new positions, Davita Inc. (NYSE:DVA) is an interesting one as it is a much less-trafficked name in the hedge fund space. The company primarily operates kidney dialysis centers, and provides related lab services primarily in dialysis centers and in contracted hospitals.
The next step is to look at who have been the hedge funds with positions in this stock over the past few quarters (only a subset of hedge funds of particular interest is shown):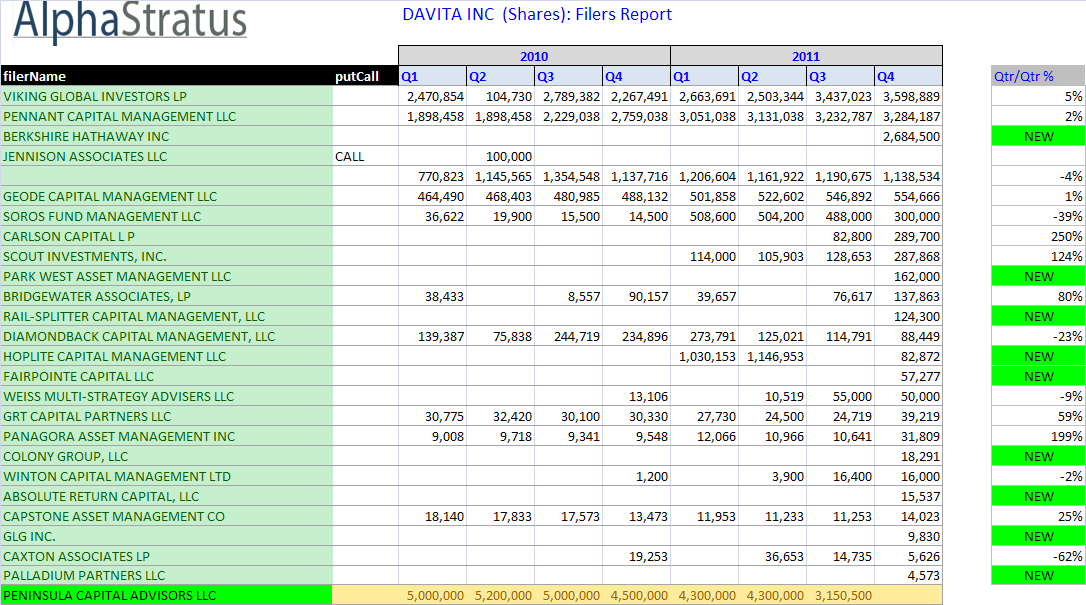 A number of well-known funds either have positions in DVA or saw fit to start one in Q4. Most interestingly, Ted's old fund, Peninsula Capital Advisors has been a long-time holder in DVA (although they've been selling shares over time). The fact that Ted is familiar with this stock, however, meant that the weakness in the back-half of 2011 gave him a great opportunity to scoop up shares on the cheap for his new employer.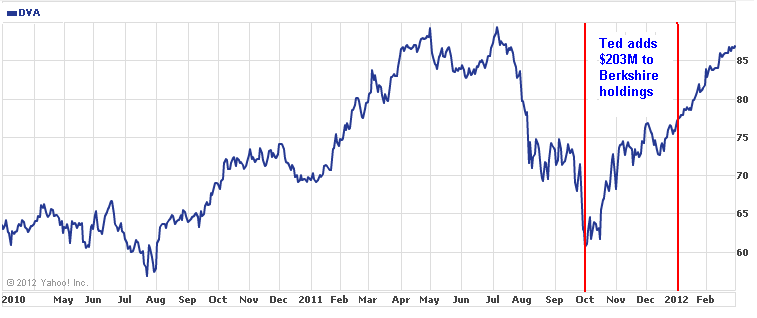 A look at Peninsula Capital Advisor's holdings over time shows a pretty concentrated book in several interesting names: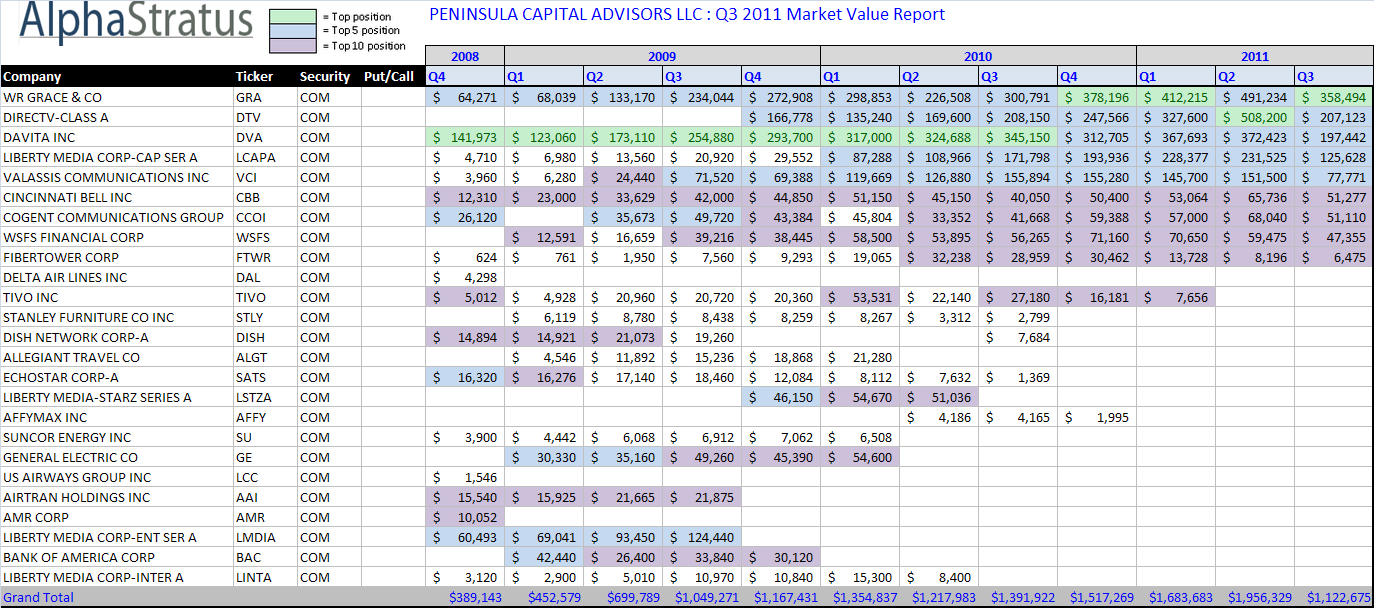 Like his new boss, Ted Weschler likes to establish core positions and hold them, and in this case, import several of his top positions into Berkshire's (BRK.A, BRK.B) portfolio (DTV, DVA, LCAPA).
What if we were to have replicated Ted's top 5 holdings over time?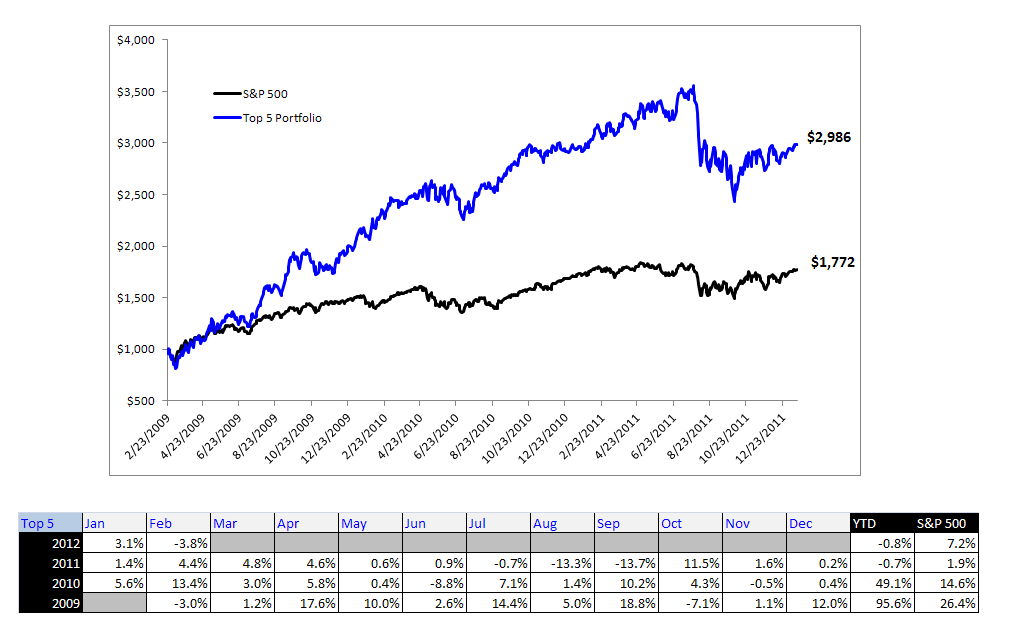 These are the kind of filers we hunt for to include in our AlphaStratus Select Portfolio. Leveraging the information about the right type of investor (not the most popular or best-known) is an excellent way to build your own portfolio over time.
Buffett's best addittion to his portfolio in Q4 was probably his 2 portfolio managers.
Disclosure: I have no positions in any stocks mentioned, and no plans to initiate any positions within the next 72 hours.