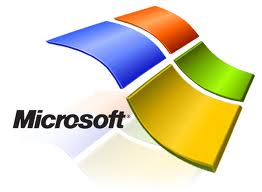 There's a famous saying in the market that reminds investors "don't try to catch a falling knife." In other words, there is a reason why stocks are falling, and in trying to determine its value or "catch its bottom" you're more likely going to see it only fall further - hence cut yourself.
Then there is the recent rise of tech giant Microsoft (NASDAQ:MSFT), which has climbed almost 30 percent so far on the year and yet still looks incredibly cheap at a price of $32 while still maintaining a relatively low P/E of 11. I can't help but interpret this low P/E as a sign of gross disrespect by Wall Street.
The company faces a daunting task of trying to battle how it is perceived by analysts as well as its own investors. But I think the best way to assess Microsoft and its value is on its own performance rather than on what the competition is doing. And for the most part, the competition specifically from Apple is the source of Microsoft's less than favorable appeal by the investment community. I get it that Wall Street analysts are not huge fans of the company's management team - its CEO in particular. However, it's now time to give credit to the company where credit is due. And as the company's share price continues its ascent, I want to argue that investors should try to catch its rise before it gets too high.
$20 More
Microsoft continues to be undervalued, and is worth at least $20 more than its current share price. I feel that investors should expect it to get there within the next 12 to 24 months. Now before you start shifting in your seat, this is purely from some fundamental analysis done with respect to its recent earnings announcement. First, the basis of my argument starts with the fact that Microsoft has had earnings per share that have consistently climbed for the past two decades while also making some conservative assumptions.
With the company currently trading at $32 per share, I continue to think that its share price has not grown commensurate to its earnings. This is in contrast to its pre-tech bubble valuation where the argument can be made that it was then overvalued because it simply rose too much and too quickly. The stagnation in the share price since then has had a lot to do with the fact that it has not been able to fully recover from that drop by virtue of its (then) inflated valuation back in the late '90s. But clearly investors can now see evidence that its uptrend is primed for resurgence - one that started at the beginning of this year.
Given that the past two decades the company has traded on an average price-to-diluted-earnings ratio of 26.70, multiplying those averages with the earnings per share each year, the company is undervalued by at least over 50 percent - this is also taken into account its low P/E of the last five years as well as some conservative assumptions. I will concede that my model is not perfect and highly biased, but the company should be trading right around $52 per share if the market made any sense at all. But you don't have to take my word for it as the company more than demonstrated its worth during its most recent earnings announcement.
Proving the Doubters Wrong
Microsoft reported better than expected numbers, much to the surprise of many. In addition to topping analysts' estimates, the company reported revenue that met forecasts despite its previous warnings of slower PC growth - a warning that followed an analyst downgrade of Intel (NASDAQ:INTC) due to similar concerns. But in spite of that, the company posted fiscal second quarter earnings, excluding items, of 78 cents per share, up from 77 cents in the year-earlier period. Net income was $6.62 billion, down slightly from the $6.63 billion a year ago. Revenue was $20.9 billion, a 5% increase from $19.95 billion a year ago, helped by its Office, server software as well as Xbox businesses.
The figure was also boosted by the first inclusion of revenue from Skype, the online phone firm that the company acquired last year, and a one-time gain of $225 million from favorable foreign currency rates. Investors loved this report and sent shares higher in after-hours trading. This affirms what I have been saying for quite some time, which is, although the company is no longer growing to the extent of the late '90s, it still clearly remains a technology force.
Looking Into the Future
It seems there are very few analysts who share my optimistic view in terms of the company's long term prospects. There is growing evidence that Wall Street does not give Microsoft enough credit for being able to transition itself with time accordingly. But I think this is where a mistake is being made. The company understands and appreciates this reality and has been working to adequately adjust - particularly with its efforts to make a more workable platform for mobile devices. In that regard, it's a pretty safe bet to think that the gap that separates Microsoft with those that are currently leading the mobile race will only continue to widen.
As popular as smart phones and cloud computing have gotten, coupled with the proliferation of free apps and the supposed imminent "death of the PC," I continue to think that the idea that Microsoft will not be able to compete is a bit of an exaggeration. But with all of this noise being thrown around, it seems that many have forgotten that Microsoft is still very much a relevant factor in PCs, servers, enterprise software, as well as many other markets - a notion that is heavily supported by its partners in PC manufacturers such as Hewlett-Packard (NYSE:HPQ) and Dell (NASDAQ:DELL).
The company still plans to make headway in the mobile race by virtue of its recent partnership with Nokia (NYSE:NOK). To that end, it has also partnered with ARM Holdings (NASDAQ:ARMH) to license its chip technology, which is a different architecture than what it has been comfortable with from Intel. All of this is on top of its Windows 8 launch, as well as its position for the cloud - something for which I feel the company is not sufficiently credited in the same breath as database giant Oracle (NASDAQ:ORCL), IBM (NYSE:IBM) nor as well as Google (NASDAQ:GOOG). There are indeed plenty of catalysts for investors to get excited about. But I also think that the company should continue to do exactly what it is doing which is focusing on its own operations and less about external factors that it is unable to control.
Summary
By my calculations, Microsoft should be trading today at $52 per share. I realize this is a bit of a stretch for a stock that just made it over $30, but in due time, this is where the stock is heading. As much as this may appear a tad too optimistic, the underlying story is that though the stock is currently at its 52 week high, it remains undervalued and is indeed a solid entry point for value investors that are willing to be patient - in 12 to 24 months, you will say that I was right.