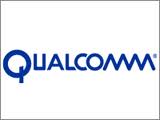 It's hard for me to disagree with investors who have become somewhat hesitant to jump into semiconductor giant Qualcomm (NASDAQ:QCOM). Though the overall popularity of chips has soared of late, as with Texas Instruments (NYSE:TXN), it might be time to also reevaluate the growth prospects of Qualcomm's share price - particularly as it now rests on its 52 week high. I have said recently how that mark has often been a cause of concern for me whenever I think about entering a position. However, for Qualcomm, I am now beginning to wonder if it has topped out.
More room to grow?
According to some analysts, Qualcomm still has 20 percent more room to grow. Recently, Canaccord Genuity technology analyst Mike Walkley reiterated his buy rating on the company while setting a $75 price target. While upping his price target, Walkley noted that 20%-25% of the company's sales and EPS come from China, and pointed out the following:
"With 3G subs making up only 13.7% of China's roughly 988M total subscribers, we believe 3G growth trends will remain strong, and Qualcomm is well positioned to benefit from increased QTL royalties and growing sales for its integrated S4-series chipsets."
Noting Chinese company Huawei's announcement to purchase roughly $6 billion in chipsets from Qualcomm, Broadcom (BRCM) and Avago (NASDAQ:AVGO) from 2012-2014, and ZTE Corporation's (ZTE) announcement to purchase $4 billion in chipsets from Qualcomm during the same period, Mr. Walkley added, "We believe this indicates Qualcomm's strong position in the China 3G market, and we anticipate more positive announcements during the Mobile World Congress Conference we are attending next week."
While I've previously agreed with Mike, it is hard to expect this growth at this juncture without some headwinds with regards to the broader market. While I think Qualcomm's business is sound and its fundamentals are intact, I can't ignore the fact that that its current P/E being at 23 suggests that expectations just might be a tad too high at the moment. Evidently the company now has the attention of Wall Street, but that it is always a double-edged sword - one slip and it can result in a disaster.
As noted previously, the company has a sound business with excellent management. When looking at its operations, I am immediately reminded that the company is focused on tackling new markets, and secondly, it has a very attractive model - one that has caused some angst for the competition which included Intel (NASDAQ:INTC), Atmel (NASDAQ:ATML) as well as the aforementioned Texas Instruments. As noted, the company has the advantage of being one of the top suppliers of MSM chips for Apple's iPhone and a beneficiary of the growing popularity of smart phones, which are projected to grow by 43% this year. As bright as its outlook appears, the company is doing as much as it can to prove that it can grow into its valuation.
In its latest quarter, Qualcomm reported earnings per share of 97 cents which is up 18 percent from the year-ago period - well above analyst expectations of 90 cents. The company said that its revenue for fiscal Q1 climbed 40 percent to $4.68 billion, ahead of the $4.56 billion that analysts anticipated. Not to be outdone, in terms of its Q2 outlook, the company projects $4.6 billion to $5 billion in revenue. These figures would represent an increase in the range of a 19 to 29 percent gain from a year ago, as well as an increase of 6 to 13 percent in earnings per share.
Summary
As sound and as well managed as the company appears to be, my concern only deals with the short term. As the market continues to soar at record levels, I can't overlook that it likely has contributed to Qualcomm's recent gains. Therefore as I am now expecting a slight market pullback, it stands to reason that the company may get sucked in with it - albeit temporarily. But be that as it may, with a P/E of 23, it might be justified. Long term, the company will be alright, but for investors looking for an entry point here in Qualcomm, at the moment there are better alternatives.