BlackRock came out with their first quarter distribution declarations for their Closed-End funds (CEFs) on March 1, 2012 and we finally saw a major distribution cut for the BlackRock International Growth and Income Trust fund (NYSE:BGY). This was not a big surprise and I had been anticipating this for over a year.
I have written several articles on the BlackRock option-income funds over the past year warning that several of their funds were paying overly large distributions that were unsustainable. Since the time I wrote the first article back on May 30, 2011, all but one of the funds has seen a distribution cut, including BGY now. My October 7th, 2011, article discussed which BlackRock CEFs investors should buy and which ones they should avoid based largely on the fund's distribution to Net Asset Value (NAV) yields.
Why Overly High NAV Yields are Dangerous
In the above-linked article, I made the argument that two of BlackRock's option-income CEFs had too high an NAV yield, and that both were vulnerable to a distribution cut at some point. One of those funds was BGY, and I also made the statement that I would not consider buying BGY until the fund had a more realistic NAV yield that would allow the fund to grow its NAV as opposed to seeing it continue to erode.
An NAV yield is the true yield a fund is paying and any fund paying over a 12% NAV yield runs the risk of either a distribution cut or seeing NAV erosion. Now there can be some mitigating periods when the fund's income strategy is being optimized and can maintain a high distribution for awhile, but generally speaking, funds with 12%+ NAV yields are going to have a difficult time supporting their distribution over an extended period no matter what their income strategy.
Back in early October, BGY had a whopping 16.8% NAV yield based on an $8.10 NAV and a $0.34/share quarterly distribution. BGY is a mostly large cap global stock fund in which the fund managers sell individual stock options against the portfolio positions to generate income which the fund then passes on to investors in the form of large distributions and yields. BGY sells options on about 52% of the notional value of its holdings, which means that the fund also relies on appreciation to cover its large distributions.
2011, however, was not a good year for global equity markets, and even though an option-income fund is generally defensive and can usually outperform in a flat to down market environment, a fund that is also paying an overly large distribution can't just rely on its option-income to pay for its distribution but needs a strong global equity market as well. As a result, BGY finished 2011 down -16.2% on a market price total return basis (i.e. distributions included) while its NAV was down a more modest -9.6%.
BGY's Widening Discount Chart
Most equity CEFs ended 2011 with some of the widest discounts since the bear market bottom of March of 2009 and BGY was no exception. BGY's discount grew to -11.6% by the end of December after spending much of 2009 and 2010 at premium pricing levels. BGY's 3-year Discount/Premium graph is shown below going all the way back to the bear market lows of early March, 2009.

Click to enlarge
So far in 2012, most equity CEFs have seen strong turnarounds and BGY's NAV has increased 6% through March 6th, largely offsetting the -9.6% total return NAV performance loss for all of 2011. More importantly for investors, BGY's market price had also come roaring back and its discount had narrowed to a more normalized -5% level as you can see on the right side of the graph above.
Reasons to Buy Instead of Sell
All of that changed however on March 1st when BlackRock declared distributions and cut BGY's quarterly distribution from $0.34/share to $0.22/share...a very large 35% cut. The resulting fallout to BGY's market price was immediate and BGY's market price has fallen ever since and is now back to a double-digit discount at -10%. So should investors give up on BGY or is now the time to step up and buy?
What is bizarre to me about CEFs is that investors will jump on board a fund that offers an unrealistic 15% market yield but as soon as the fund sponsor takes steps to rebalance its distribution with its income, investors bail on the fund as if it's cursed.
Investors need to realize that you want the fund sponsor to be proactive and take the necessary steps to allow the fund's NAV to grow. What was troubling about BGY is that BlackRock took so long to take this step. BGY had the unfortunate distinction of coming public in late May of 2007, not long before the bear market started. Add to that a stock portfolio that was predominantly overseas, and the end result was that BGY's NAV had suffered immensely over the past 5-years. Still, it is not too late for BGY to turn things around and as a flagship CEF for BlackRock at about $1 billion in assets, BlackRock needs to see the fund do well.
There was little doubt to me that BGY was going to need to slash its distribution and I believe BGY now offers the best entry point for investors than at any time in the past few years. This is not unlike what happened to another BlackRock CEF I wrote about in June of last year in which I said that the fund was much more attractive after the distribution cut than before.
The BlackRock Enhanced Capital and Income fund (NYSE:CII) is another option-income fund that I recommended to investors. Since that time, CII's NAV has outperformed the S&P 500 on a total return basis, and it's discount has narrowed substantially. BGY's success will be predicated on a better global equity market going forward and if 2012 turns out to be like 2011, then all bets are off. But even then, BGY is a much better investment after the distribution cut than before, for the following reasons:
The distribution cut, which was long overdue, is out of the way, so the cloud of uncertainty is now removed.
A lower payout will make it much easier for the fund to generate the income it needs to cover the distribution and rely less on portfolio appreciation to help pay for the distribution. This should allow the fund to ride out down global equity market periods while allowing the fund to grow its NAV during up periods, something BGY has not been able to do for some time.
The sell-off in the market price, down almost 9% since the announcement, gives investors an opportunity to buy into the fund back at a -10% discount and pick up a windfall 11.4% market yield based on BGY's closing market price of $7.73 on March 6th. In other words, with the fund's NAV yield at a much lower and more manageable 10.2% now, investors can pick up an 11.4% market price yield because of the discount.
Here are some of BGY's vital statistics as of 12/31/2011: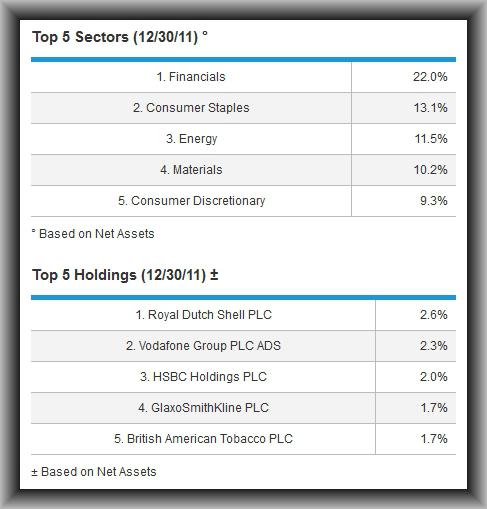 Click to enlarge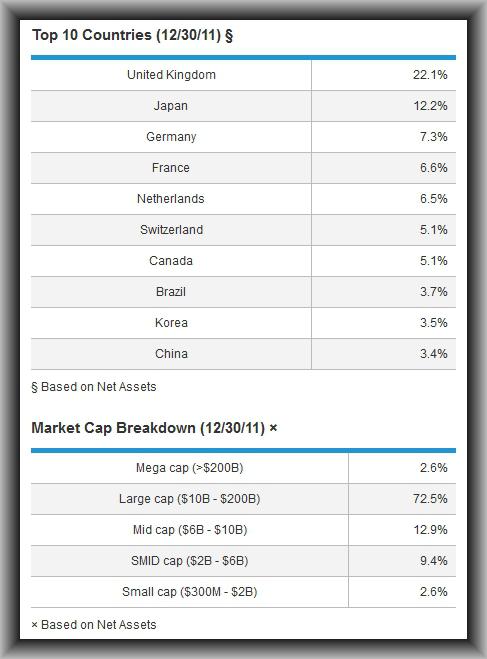 Click to enlarge
BGY goes ex-dividend on Tuesday, March 13, meaning an investor would need to own the fund by Monday, March 12 to be entitled to the distribution.
Disclosure: I am long BGY.