If you spend any time reading or talking about stocks, you will no doubt come across a quote by Warren Buffett in one of many forms:
"Attempt to be fearful when others are greedy and to be greedy only when others are fearful." -Warren Buffett
The reason you will find it often quoted, is that it's actually pretty good advice. If you go back through recent history, this would have saved many people from various bubbles such as 2000's stock market crash, or the recent housing bubble that left so many people underwater on their newly purchased dream homes. When I look at my investments, I try to buy when others are fearful. For example, consider SiriusXM (NASDAQ:SIRI):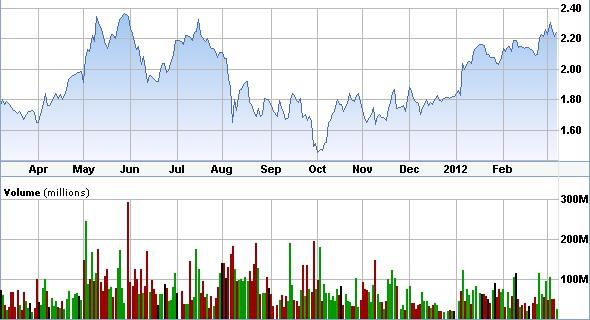 In May of last year, investors were greedy. The stock took off with reckless abandon. Had you been fearful at this time and held off to buy when investors turned fearful, in October, you would be sitting today with exceptional gains instead of simply breaking even. This sentiment is reinforced by the fact that Buffett's Berkshire Hathaway (NYSE:
BRK.A
) (NYSE:
BRK.B
) indirectly
invested in SiriusXM
through purchases of Liberty (LMCA) stock in the fourth quarter of last year.
So how can we apply that to Pandora (NYSE:P) right now? It certainly appears that people are fearful right on the heels of an earnings miss.
Consider the three day chart here :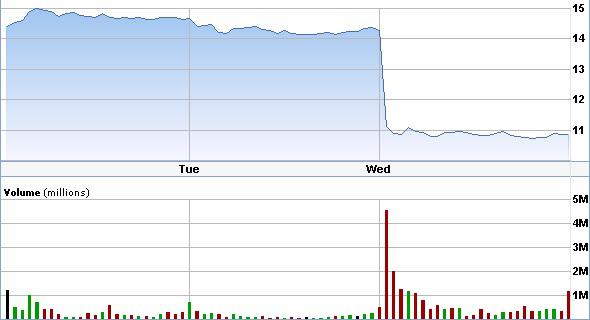 Absolutely brutal. Had you gone to sleep at the closing bell and woke up the next day at open, you would have woken up into a terrible nightmare. Fearful? It sure looks scary to me.
So, does this mean Buffett would be a buyer here?
I don't think so, and here's why. Fearful investors, and individuals bailing from a stock left and right, are not reasons to invest on their own. While you may board a sturdy ship where people are jumping off and panicking for no reason, it makes no sense to board a ship that is full of holes and going down. That is exactly how I see Pandora. Consider not only did they miss on earnings but their guidance moving forward was also exceptionally disappointing.
What does a sinking ship do? Bobs up and down with the waves, but eventually succumbing to the sea and disappearing under the water. Consider Pandora's chart since the IPO last year :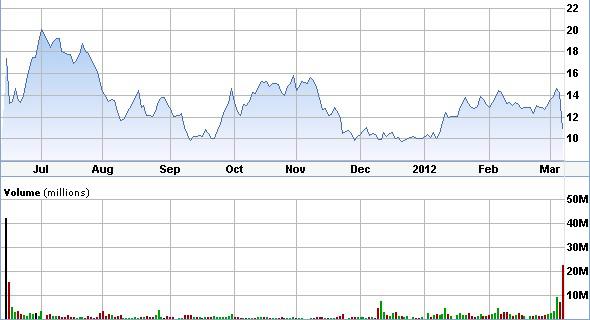 Will this be the final swell that takes Pandora down below sea level at $10 a share? Considering the size of the hole that was just ripped in the port side, I would say that such an assumption is not without merit.
Pandora faces significant hurdles moving forward. They run a business model which is currently failing. There's uncertain future for their delivery infrastructure. There is no clear view of when mobile data will be viable enough for a full time switch to internet radio in the car. Worse than this, is the fact that the more people who currently subscribe, the more their costs go up, and the more money they lose.
Is Pandora worth $11 per share today? No. Will Pandora be worth $11 per share anytime soon? Unlikely. Would Buffett be greedy, and buy Pandora, while others are being fearful. No. Buffett has been both fearful and greedy in the past, but seldom foolish, and to invest in Pandora now, is a foolish endeavor.
Disclosure: I am long SIRI.
Additional disclosure: I may initiate a long position in SIRI June $2 2012 calls at any time. I may initate a short position in P through purchase of puts at any time.