One of the key insiders in Argonaut Gold Inc (OTCPK:ARNGF) sold 488,700 shares in the company worth about $4.9 million.
Libra Advisors, LLC reduced its position from about 6.26 million shares to 5.77 million shares in the month of February, representing a 7.8 percent decrease in holdings.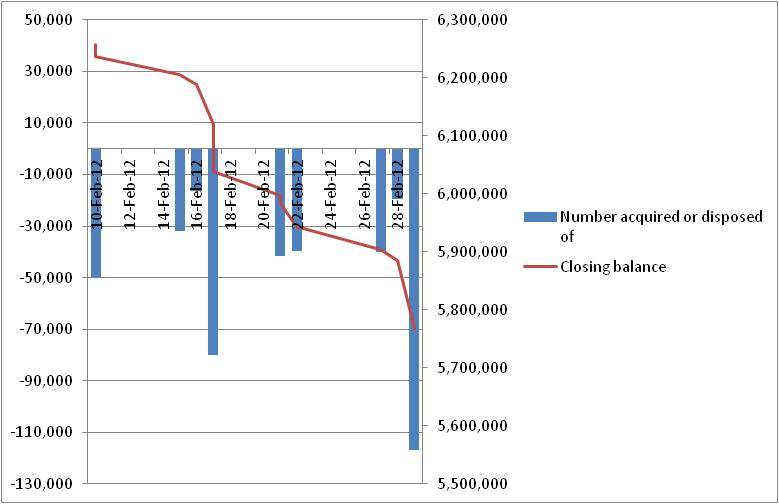 The sell comes as Argonaut Gold shares recently hit an all-time high of $10.20. The stock has been on fire since the October 2011 low of $4.58, more than doubling in five months.
Technically speaking, the stock entered overbought territory in late February and remained so until a few days ago when gold prices began to correct. Although the 5-month upward trend is still intact, the MACD cross-over should serve as a cautionary sign to investors.
A break below the $8.45-$8.60 range could be used as a sell signal as this range represents the low the stock could make without breaking the upward trend.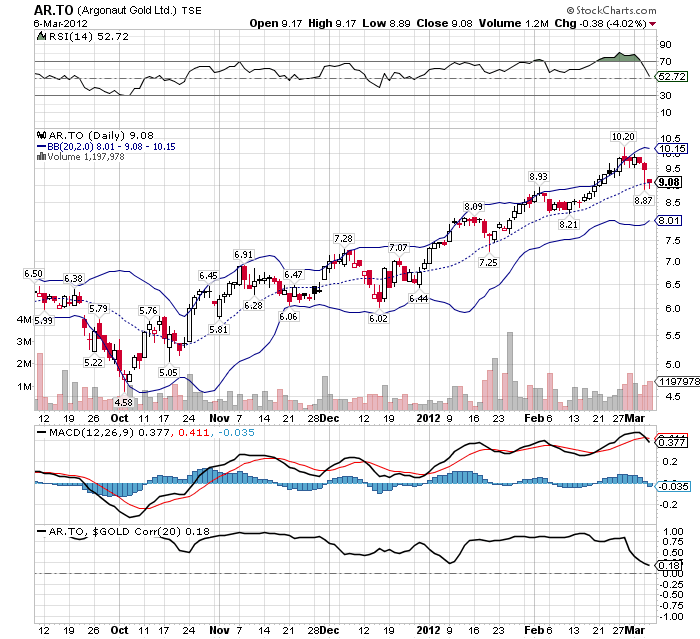 Disclosure: I have no positions in any stocks mentioned, and no plans to initiate any positions within the next 72 hours.