In an interesting piece published by Spiegel Online, we get yet another reason why the Euroland project does not work.
It seems that in addition to all the bailouts and guarantees provided by the Germans, PIIGS individual central banks have been accumulating system deficits, while the German Bundesbank system claims climbed to roughly half a trillion Euros.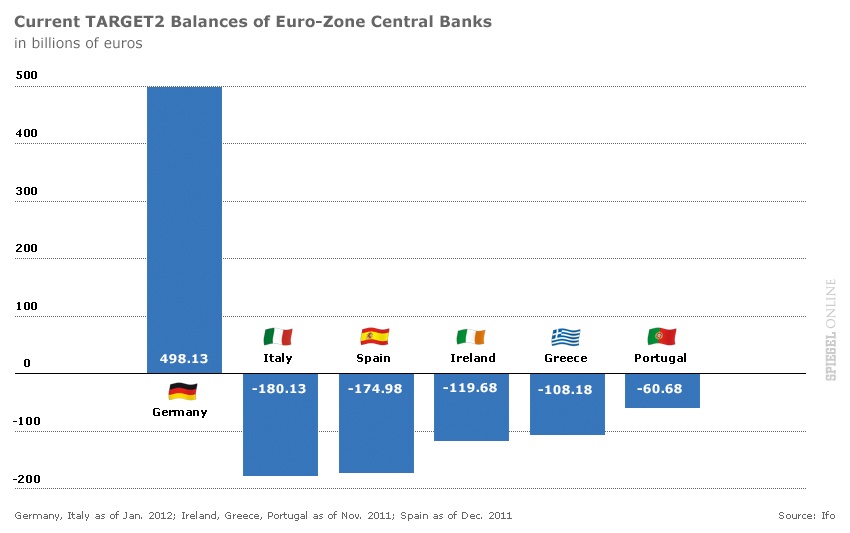 The extreme imbalances began to grow as the great recession of 2008/09 started to take its toll on the world's financial system. The problem is - there is no end in sight.
PIIGS nations are highly reliant on the North increasing bailout funds and guarantees, while at the same time having the ECB buy their bonds to artificially reduce their debt burden.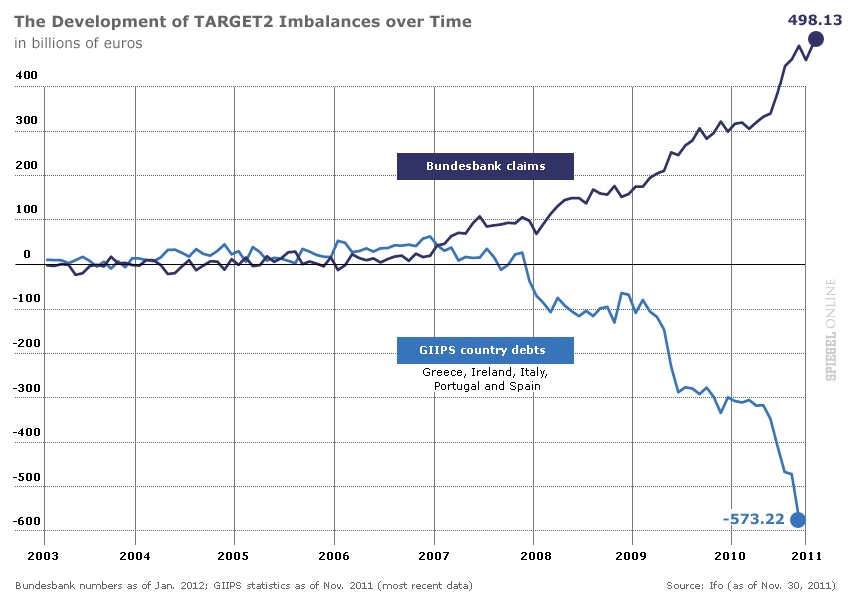 Of course having Italy bailout Italy does not make much sense does it? Yet that's the reality Euroland politicians live in as Italy is one of the largest contributors to the EFSF and ESM - the funds supposed to bail troubled Euro zone countries.
This is yet another reason why the value of rare metals like gold (GLD) and platinum will excel in the long-run.
The ridiculous manner in which Euros and dollars (don't even get me started on the Yen) are just created from thin air without the equivalent creation of goods and services to justify such a measure will eventually manifest itself in some way - hyperinflation, loss of confidence? It remains to be seen.