I am a fan of dividend stocks, but fully understand their limitations. I don't view income payouts as free cash, realizing that equity is being transferred from the company to my account. I realize that the dividend tax chews into profit. This equity is unavailable to the company for reinvestment. These funds are no longer available for share buybacks.
So why do I like dividend stocks? There are very few mechanisms at a company's disposal to manage share valuation. One method is to buy back shares which spreads earnings over fewer shares thereby boosting EPS. Yet, the act of buying back shares in the open market drives prices up, thus countering the value-building mechanism. Issuing a dividend, on the other hand, creates earnings-based value by lowering share prices equivalent to the dividend. The very act of paying a dividend immediately lowers share price, which in turn creates a better forward earnings yield.
Consider one such example of how this would work:
JCS Communications (NASDAQ:JCS) has a share price of $13.95. Yahoo Finance lists them as having $4.59 in cash (and related) per share. They are expected to earn $1.55 in 2012 for a forward PE ratio of 8.7. Would the removal of cash harm shareholder return? Share prices would fall to $9.36 as the $4.59 in cash was transferred to shareholders. The forward PE ratio would be 6. If the payout ratio went up to 70% this would deliver a yield of 11.5%. Of course, I am only using JCS as a theoretical example and I don't know whether it would be prudent in this instance or not.
I like dividends when they are associated with deep value earnings - and the dividend assists in keeping down valuations thereby supporting future income yields. In line with that, here are three solid dividend stocks with good value.
3 Dividend Stocks to Buy
Gannett Co. (NYSE:GCI) - Many media companies are having a difficult time adapting to the Internet, or at least generating revenue from people who are used of getting information online for free. Total revenue for Gannett has fallen over 30% in the past 5 years. While they take a chance with subscription models - should you take a chance with their stock? Well consider this: The company is expected to earn $2.19 per share this year and $2.17 in 2013. This deep value gives the company a lot of room to pay dividends based on a $14.38 share price. Even if the company experienced zero growth going forward, they have room to boost payout ratios and pay up to a theoretical 15% yield. Even if only half of the earnings were paid out this would satisfy most dividend investors while bond yields are low.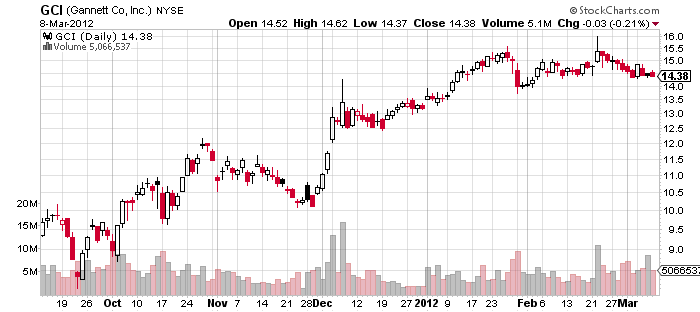 Price action looks a bit bearish, and if share prices hit $13 there would be a compelling reason to buy based on trend, support, and deep earnings value.
NextEra Energy (NYSE:NEE) - Utilities are good defensive plays that can deliver strong total returns. Half of the earnings are being paid out in dividends yet the yield is a decent 4%. While the yield might not be as impressive as TransAlta Corp (NYSE:TAC) which clocks in at 5.79%, TAC is giving the appearance that its dividend will consume virtually all of the earnings. This gives NEE a deep value that is not fully reflected in current yields - they could pay up to twice that number if they so chose. I feel that NEE is at a good buying price right now.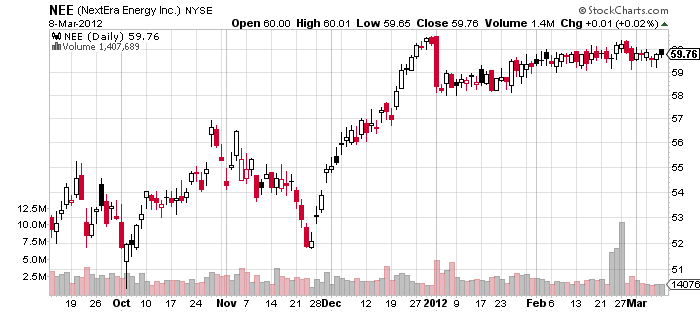 NYSE Euronext (NYSE:NYX) - What makes the NYSE a good buy right now? Well for one, they are expected to pay out less than half of this years earnings, which still results in a 4.2% yield. They are expected to grow at an 11% annual growth rate over the next 5 years. They might run into problems, such as getting blocked on partnerships and acquisitions for being a near monopoly - but they have deep value at current prices even if growth stagnates.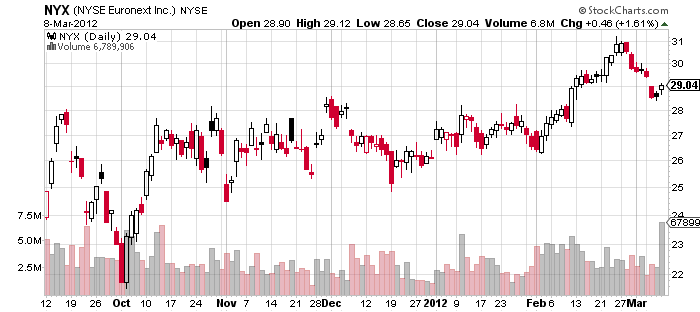 These 3 stocks meet the requirements of my "what if" scenario. What if earnings growth is flat going forward? What if the company fails to grow - is it still a good investment? Am I happy with current dividend potential based on earnings? If the answer is yes then I look at the companies more thoroughly.
One Dividend Stock I Won't Buy
Not all dividend stocks are ones I'd recommend to my grandmother, and Pengrowth Energy Corp (NYSE:PGH) is such an example. Since 2004 the shares have risen 2.5x. While total revenue has increased, the sales per share has continually slid due to dilution. Far more is being paid out in dividends that what is being earned.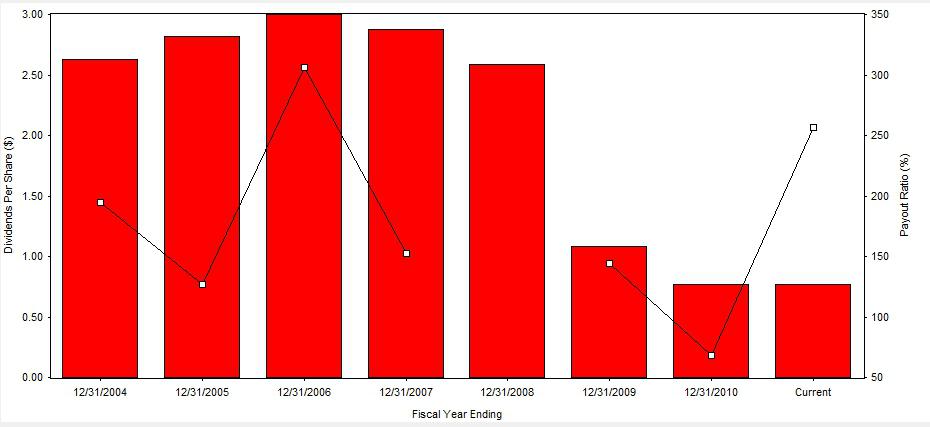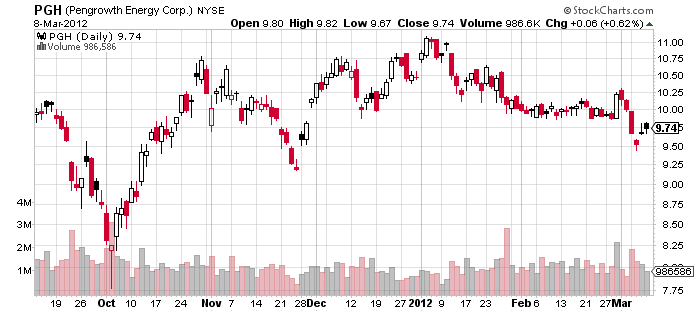 The PE ratio in the high 30s also make me cringe. While some might see the potential for growth here, I find the 8.9% forward yield the wrong move in this situation. As the company sits today, the large yield and discounted DRIP is an elusive reward on the back of share dilution that gives dividend companies a bad name. Maybe they will grow in the future, but I don't like the policy of giving cash incentives off your credit card.
Disclosure: I have no positions in any stocks mentioned, and no plans to initiate any positions within the next 72 hours.