I continue to find some bargains in the energy sector. Valuations are reasonable, oil prices are at high levels and the amount of technology needed to get one barrel of oil out of the ground keeps increasing. Another stock that looks cheap based on expected growth is Nabors Industries (NYSE:NBR).
6 reasons NBR is a bargain at $20 a share:
The median price target on the stock by the 23 analysts that cover the stock is $27 a share, about 35% above the current stock price.
The company is showing rapid EPS growth. It earned $1.48 a share in FY2011, and analysts expect $2.26 a share in earnings in FY2012 and $2.73 a share in FY2013.
The company has beat earnings estimates over the past two quarters and consensus estimates for FY2013 have risen over the past few months.
The stock is showing increasing technical strength and just crossed over its 200 day moving average (Chart).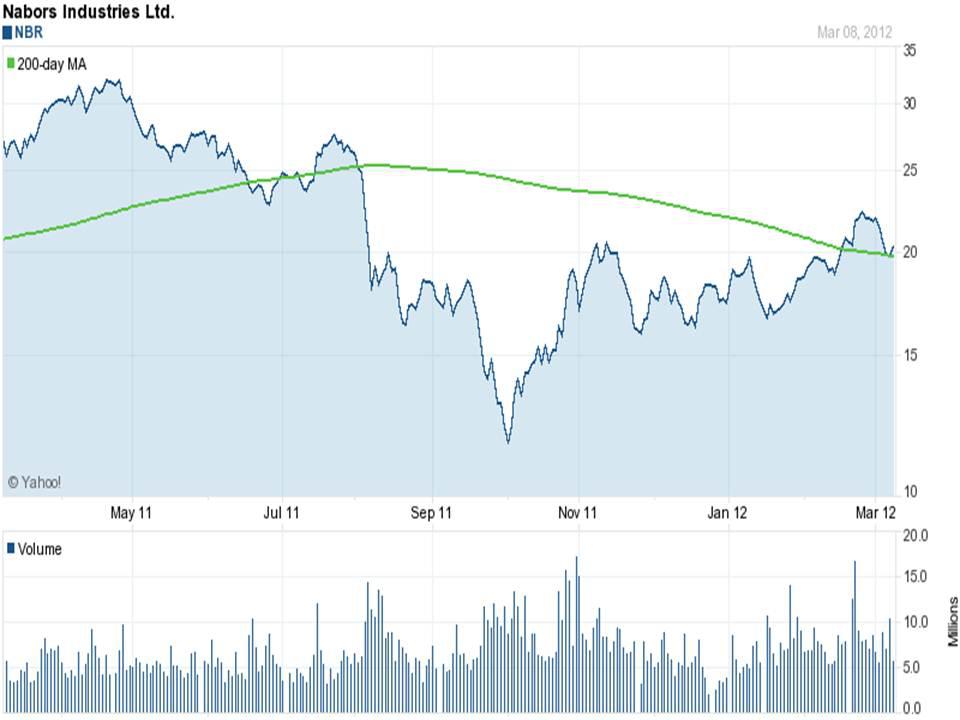 Click to enlarge
(Click to enlarge)
The stock has a very low projected five year projected PEG (.42) and just 2% over the book value.
The stock is selling at under 7.5 forward earnings and just around 4 times operating cash flow.
Disclosure: I have no positions in any stocks mentioned, but may initiate a long position in NBR over the next 72 hours.