By Sean Geary
Vietnam (NYSEARCA:VNM) has recently captured the attention of investors because of its sizable population of 90 million and its rapidly growing middle class. Because Vietnam's population is disproportionately young – more than half the country is under 30 — this market-socialist nation will likely benefit from a demographic dividend.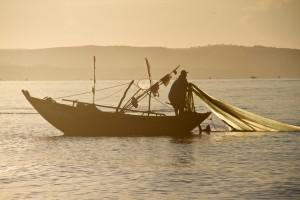 Like many other countries, the credit crisis affected growth in Vietnam. The resulting inflation marred Vietnamese economic performance last year. Although inflation has dropped from its 2011 highs around 23% to 18%, a recent rate cut by the Vietnamese central bank has rekindled concerns of increased inflationary pressure on the Vietnamese Dong.
A primary concern for any investor in a country that embraces market-socialism is the preponderance of state-owned corporations. Fortunately, Hanoi seems to be cognizant of the inefficiencies of state-owned enterprises. It has demonstrated a willingness to discuss reforming these plodding behemoths and improve the long-term prospects for the Vietnamese economy.
Corruption is also rife in Vietnam. The country ranks 112th on Transparency International's Corruption Perceptions Index, lower than India, Indonesia, and Mexico. However, as with state-owned corporations, the Vietnamese government has begun to discuss reforms.
Going forward, Vietnam's inexpensive labor force will continue to be attractive to foreign multinationals looking for an alternative to China's rising costs. If the PRC were to allow the Renminbi to appreciate, Vietnam would benefit greatly.

Vietnam is still projected to grow 6.1% this year. Investors keen on this fast-growing frontier market can gain exposure through the Market Vectors Vietnam ETF. VNM is heavily geared towards financials and energy with 40.8% and 25.8% of the fund's weighting, respectively.
VNM has struggled over the past year losing roughly 15% of its value. However, VNM is up over 40% from its January lows.