Mortgage REITs have come under pressure the past few days as interest rates have rallied from renewed hopes of an economic recovery. However, we think that it is premature to sell your mREIT positions.
We believe the U.S. is facing long-term structural issues that will lead to a prolonged period of uneven, sub-par growth. The unemployment and housing issues that we face will take years, not quarters, to resolve. Due to these structural issue, the Fed has indicated that interest rates will likely remain low for at least the next several years (through late-2014).
Misconception About Interest Rate Risk
There is a misconception about interest rate risk as it relates to the mortgage REIT space. Contrary to popular belief, higher interest rates are not necessarily a bad thing for mREITs. A mortgage REIT's principal business objective is to generate income for distribution to its stockholders from the interest rate spread (i.e., the spread between the interest income received on its mortgage-backed securities and the cost of borrowing to finance its acquisition of mortgage-backed securities). In other words, the slope of the yield curve is the main factor that drives mREIT profits.
Even though interest rates are higher than they were 3 months ago (i.e., the yield curve has shifted to the right), the current yield curve is still very steep, which is an ideal environment for mREITs.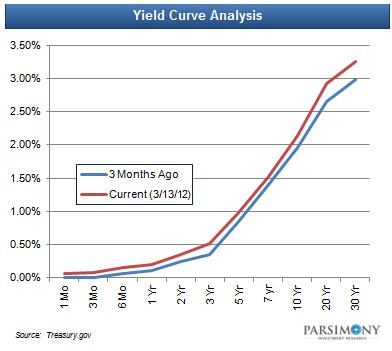 When Should you Sell?
We are following the yield curve very closely for sell signals. When short term interest rates start to creep up without a corresponding rise in long-term rates (i.e., if the yield curve flattens meaningfully)...that is the time to sell mREITs.
That said, we think it could be several years before the yield curve begins to flatten and we intend to hold on to our mortgage REIT positions until then.
Stick with Agency REITs
We think agency REITs continue to offer investors a compelling risk/reward profile due to (1) limited credit risk, (2) a relatively steep yield curve, (3) slower expected prepayment speeds, and (4) an accommodative Fed that has a stated plan of maintaining short-term interest rates for nearly two more years (late-2014).
Below is a list of agency-focused mortgage REITs to consider:


Click to enlarge
Agency REITs with bias toward Fixed Rate Mix
Agency REITs with bias toward Floating Rate Mix

We are long-time holders of Annaly and American Capital Agency, which continue to be our two favorite mREITs in the space. Please see the links below for further details.