Valentine's Day 2012 for me was a seven hour road trip to visit the Chandgana site of Prophecy Coal (OTCPK:PRPCF) where they intend to mine thermal coal and build two power plants over the next decade. On my road trip I was accompanied by Prophecy Coal Executive Director in Mongolia, Ronnie Van Eeden, and Prophecy Coal's Manager of Geology Christopher Kravits. Three days later on February 17th, I met CEO John Lee over dinner.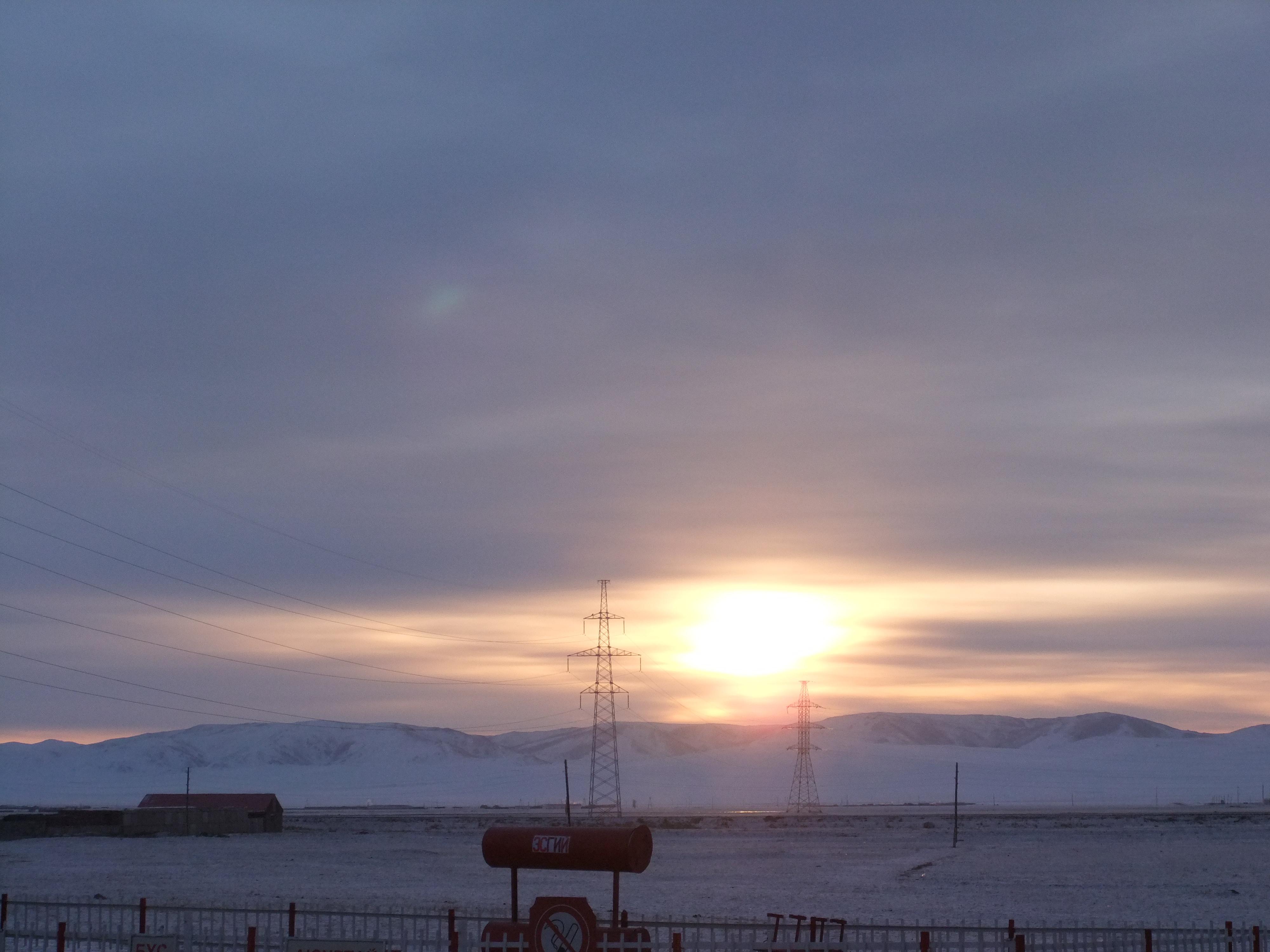 The sun rose over Mongolia a little while after we set off on our drive out to Chandgana at 6 a.m. on Valentine's Day. At this hour, about minus 30 celsius, though the day warmed up to minus 15 celsius (feels like minus 10 in the sun).
Since that time, Prophecy Coal has been on the move. On February 27, 2012, Prophecy celebrated uplisting its Canadian listing to the TSX in November by ringing the stock exchange bell. Three days later, Prophecy Coal announced it no longer needed loans it had secured (of $7 million) because Prophecy Coal had raised $10 million in a private placement.
Eurasia Capital, a Mongolia brokerage, lists Prophecy Coal among its top eight Mongolia companies to invest in for 2012 in its Mongolia Outlook 2012 report. In the box score of Eurasia's January 31, 2012, report, it notes that Prophecy Coal's share price year-over-year was down 52.6%.
From "free" to cheap
At the time I had dinner with CEO John Lee, it was said that Prophecy Coal was essentially trading "for free." The "free" thesis is no longer exactly in effect, but it is still cheap. The theory goes that Prophecy Coal owns 43% of Prophecy Platinum (PNIKF.PK). As recently as a few weeks ago, if you discounted the value of Prophecy Coal's 43% stake in Prophecy Platinum from Prophecy Coal's market capitalization, then Prophecy Coal's market capitalization was zero.
As of March 2, 2012, Prophecy Platinum's market cap was $187.63 million and Prophecy Coal's market cap was $98.24 million. Thus, as of that snapshot Prophecy Coal's stake in Prophecy Platinum was worth $75.05 million at that time. If you deduct that valuation from Prophecy Coal's market cap, it made Prophecy Coal's market cap $23.19 million as of March 2, 2012.
Future revenue from Chandgana (excluding Prophecy Coal's other projects: Ulaan Ovoo in Mongolia; Okeover, Titan, and Kanichee in Canada)
This is a cheap value for a company that posits to generate an estimated $220 million in revenue per year by 2017 from the Chandgana power plant with the beginnings of that revenue stream in 2015. Then again, when that revenue stream starts, so to will Prophecy Coal start paying off approximately $630 million of debt over 10 years that will cost, by my estimates, $110 million per year to pay off each year, effectively halving their revenues for the first 10 years once the plant is at full operation. Nonetheless, after that, the first power plant they propose to build will be debt free with an ongoing supply of coal.
To clarify, those numbers are my conservative guesstimation. CEO John Lee stated in our conversation that cash flow would be $120 million per year before the debt was paid off with $70 million in debt/year plus interest. At the same time, Executive Director Ronnie Van Eeden had indicated revenues of $220 million per year should be within reason.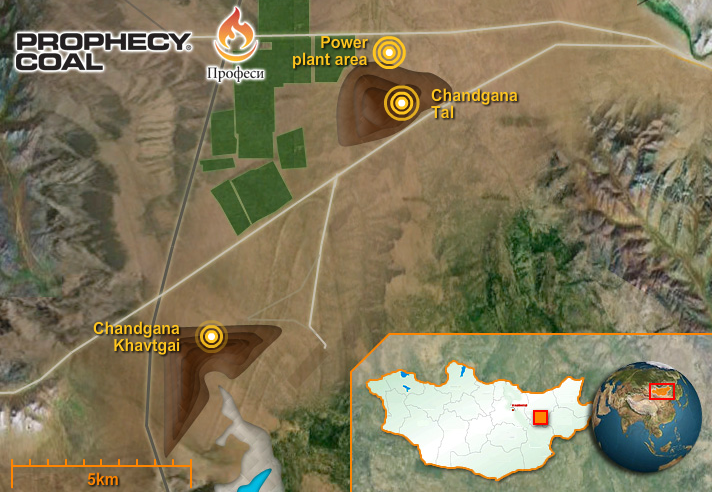 An overview map of Prophecy Coal's Chandgana site I visited. Source: Prophecy Coal.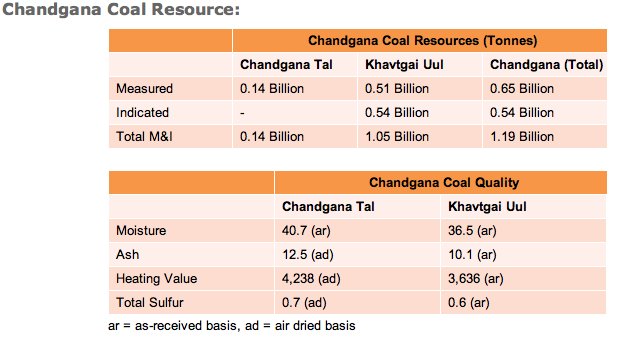 A summary of the coal quality and quantity at Chandgana. Source: Prohpecy Coal.
The Chandgana location has the Chandgana Tal site with 140 million tonnes in NI 43-101 measured thermal coal resources, and Khavtgai Uul with a little more than 1 billion tonnes in measured and indicated NI 43-101 thermal coal resources. There is a small coal mine next to Chandgana Tal already in operation. Other sources of coal include two licensed areas between Chandgana Tal and Khavtgai Uul owned by Tethys, the VALE (NYSE:VALE) subsidiary operation in Mongolia.
The first power plant proposed will be a 600 megawatt power station consisting of four 150 megawatt units. The reason for four 150 megawatt units is in consideration of Mongolia's power grid that would be too significantly impacted by the loss of a single 600 megawatt power station if it got knocked out.
One can see on the map above that the plan is to build the power plant almost next to the site of Chandgana Tal's mine. This will cut down on transportation, processing and cost. The expectation for Chandgana Tal is to mine 2.7 to 3 million tonnes per year. The strip ratio for both coal mine sites Prophecy Coal has at Chandgana Tal is a highly favorable 0.5:1 average and for Khavtgai Uul 2.2:1.
One sharp investment professional in Mongolia enthusiastically spoke about Prophecy Coal to me on February 16, 2012, "A .5 to 1 strip ratio, its the best in Mongolia. They will have the lowest mining cost because their input cost will be the lowest. The cost of mining and getting coal to the power plant should abut $7 per ton." This investment professional believes the government wants the power plant at Chandgana to happen and that Chandgana can provide the cheapest energy among many thermal coal deposits in Mongolia including those owned by five different members of the Mongolia parliament.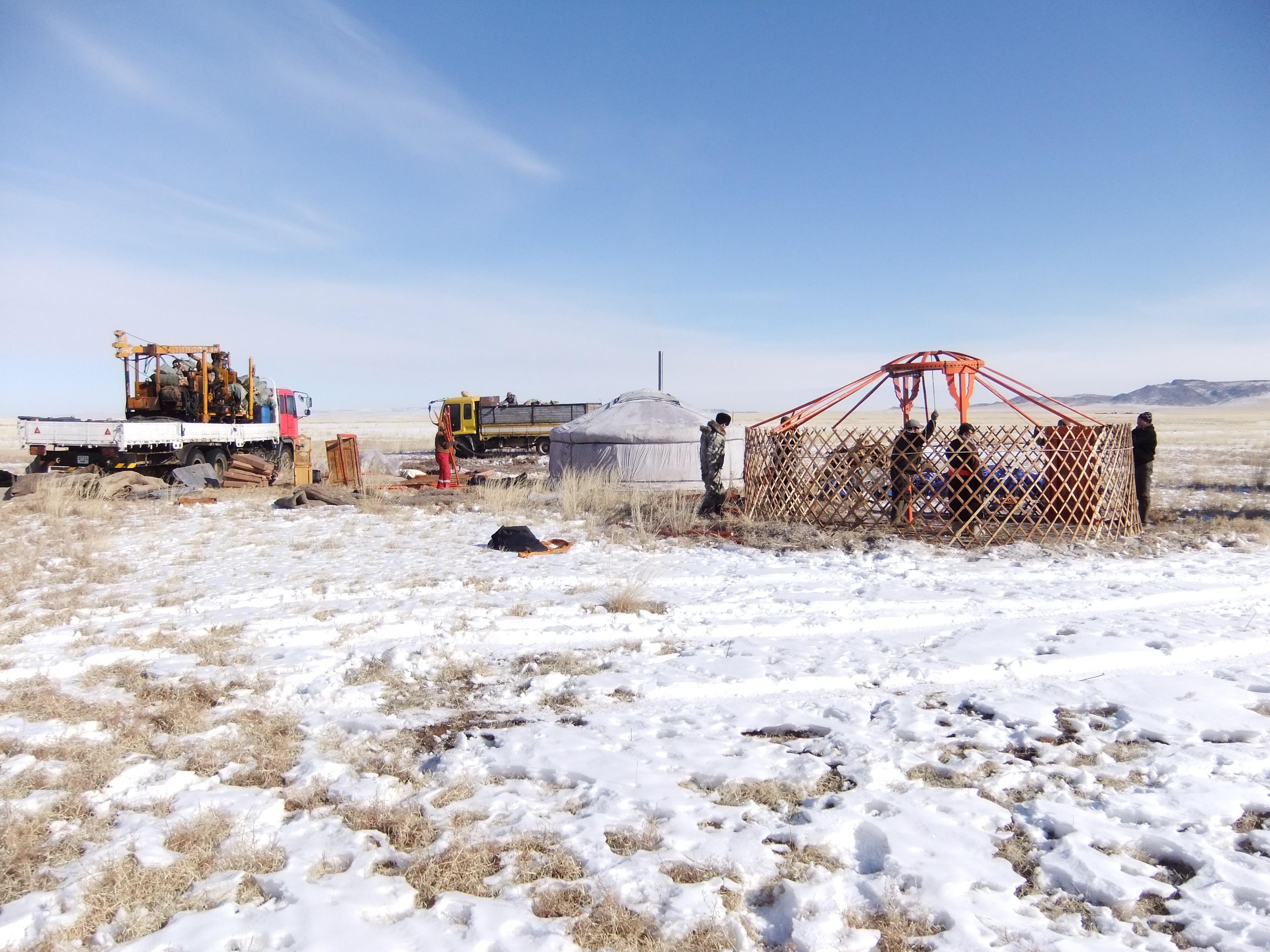 The Prophecy Coal drilling crew sets up camp near the site of the future power plant.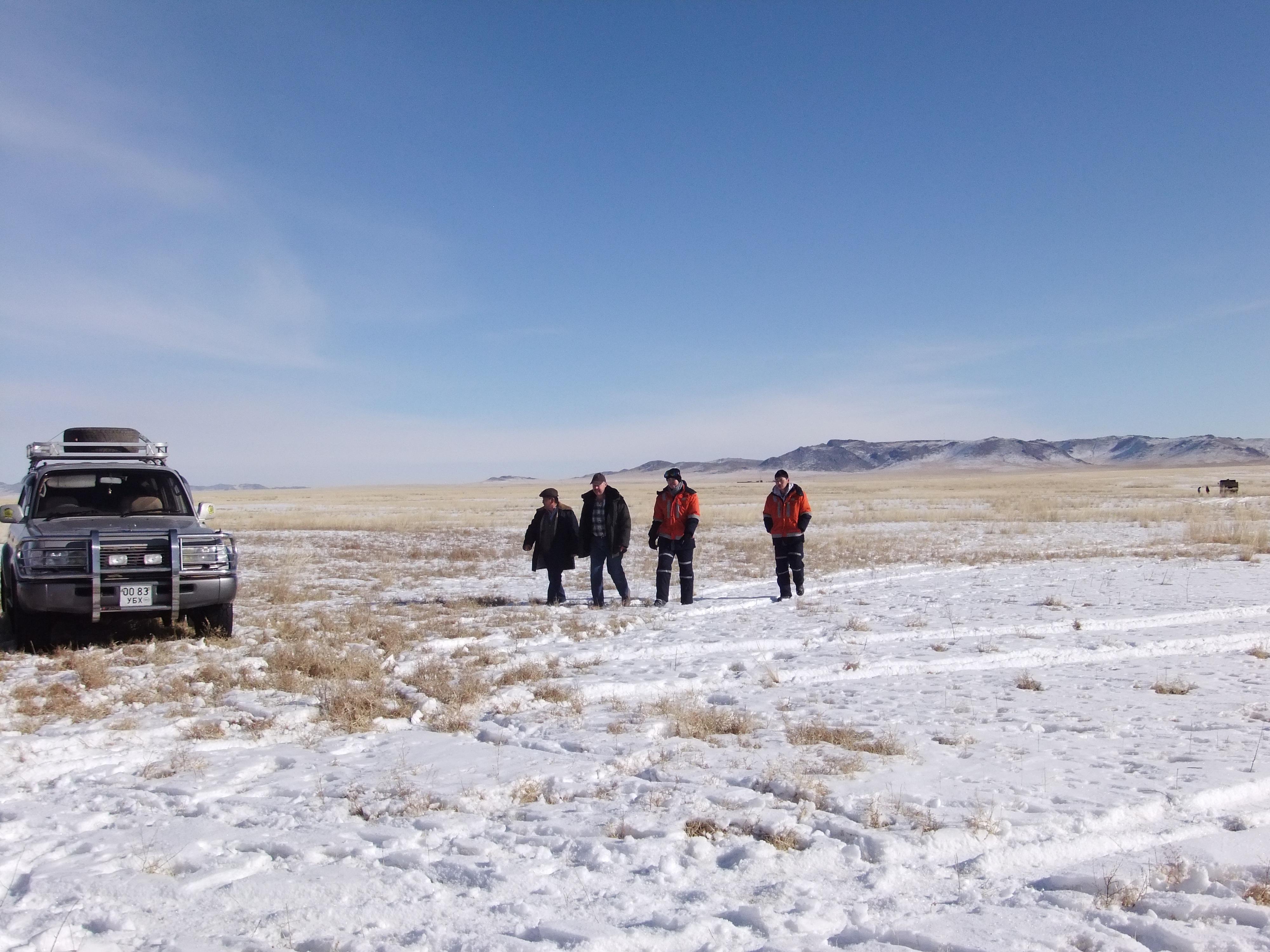 Chris Kravits, and the Prophecy Coal team of geologists, drillers and location management walk back from reviewing places near the camp to try to drill. They cannot legally build the power plant on top of a location with coal resources, so in this case they're drilling in hopes of not finding coal.
The $744 million question
Prophecy Coal already has permission from the Mongolia government to build the power plant. However, they don't yet have a power purchase agreement (PPA) with the government to sell the energy produced by the power plant.
Prophecy Coal's goal is to begin construction on the power plant in April 2013. To do so, they need to get their financing done. To get their financing done, they will need the PPA with the Mongolian government for the bankable feasibility study. Part of CEO John Lee's three day visit to Mongolia was another round of meetings with the government to work on the PPA.
Once they get the PPA, Prophecy Coal estimates the cost of building the power plant as well as additional transmission lines to connect to the main power grid of Mongolia to the west, and connect to other parts of the power grid to the east and south, all totaled will be $744 million.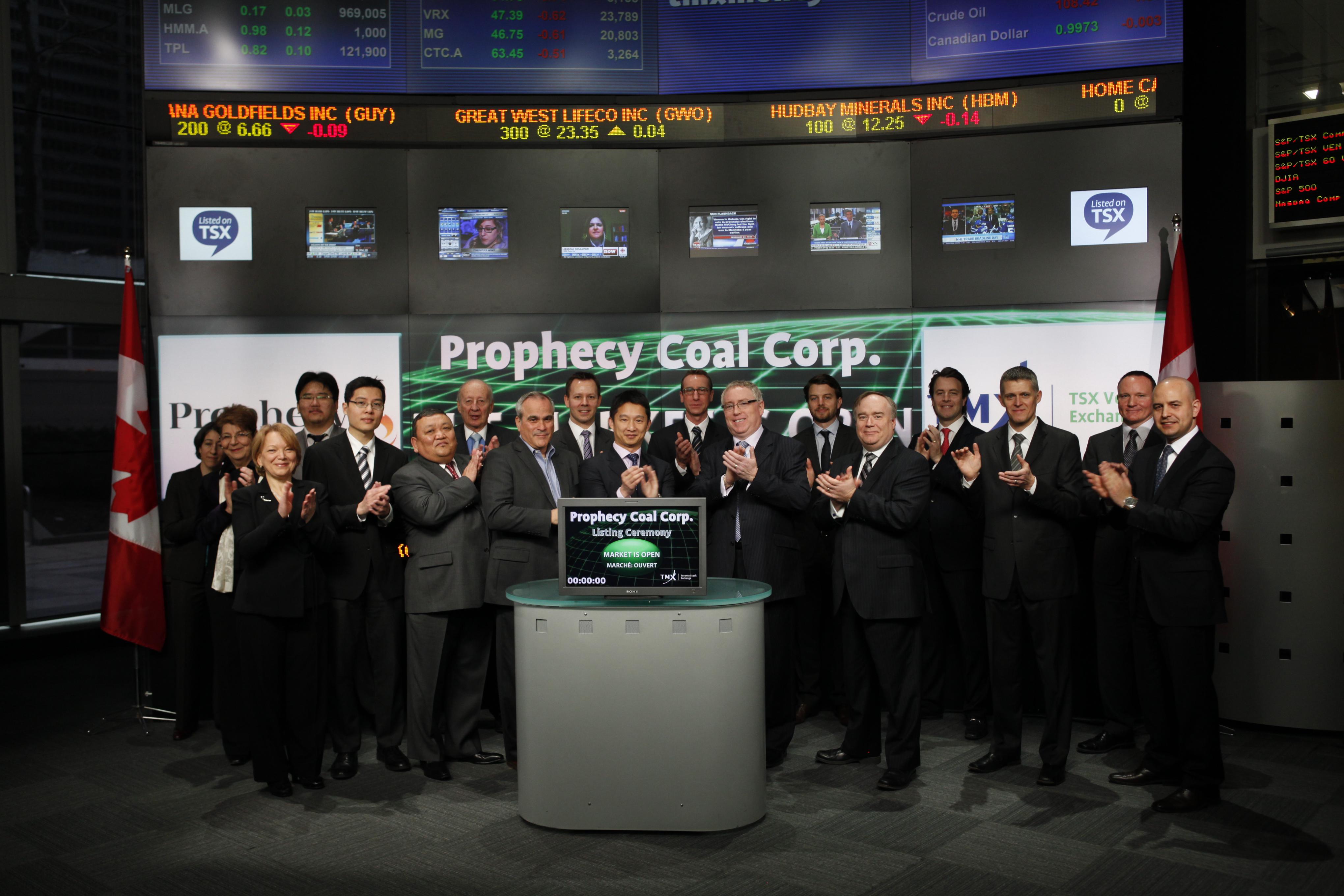 CEO John Lee (in the middle at the podium) as Prophecy Coal rings the bell at the TSX to celebrate its uplisting. Also among those in attendance in this photo, the Mongolian Ambassador to Canada, the Mongolian Trade Commissioner, representatives of the Canadian Department of Foreign Affairs and International Trade, and directors and executives of Prophecy Coal. Photo courtesy of Prophecy Coal.
CEO John Lee, a native of Taiwan, is the son of a diplomat. After high school in London and university studies at Rice University, he made his initial fortunes working for technology companies in Texas and then Silicon Valley in the 1990s technology boom. He left the technology business near the end of the 1990s and relocated with his family to Vancouver where he began a new career managing the investments of the family office.
Mr. Lee is confident he can get a loan for 85% of the $744 million ($632.4 million; with 15% equaling $111.6 million remaining to be financed) from either the China Development Bank or the Export-Import Bank of China (aka China ExIm Bank). This leaves several options to finance the remaining 15% by:
Equity financing such as the recent $10 million private placement.
Creating spin-offs of either the power plant or coal mining portions of the company to unlock value (including perhaps spinning off their Ulaan Ovoo thermal coal property near the Russia border in Mongolia), or spinning-off their three mining projects in Canada (vanadium, copper/moly, and base metal respectively).
A possible outright sale of Prophecy Platinum, or sale of part of Prophecy Platinum's holdings owned by Prophecy.
A company that wants the contract to operate the Prophecy Coal power plant taking an equity stake in Prophecy Coal.
The Mongolian government taking an equity stake in the company.
Other loans.
Other creative ideas.
Some combination of the above.
Timing and Management
Manager of Geology Mr. Kravits looks to this project as a capstone to his 34 year career. He's worked on projects ranging from mine exploration (at the front end) to supporting the design of a power plant. Thus he has spent times on all the different parts of the project that Prophecy is doing, but is excited to be on a single project where all the pieces come together.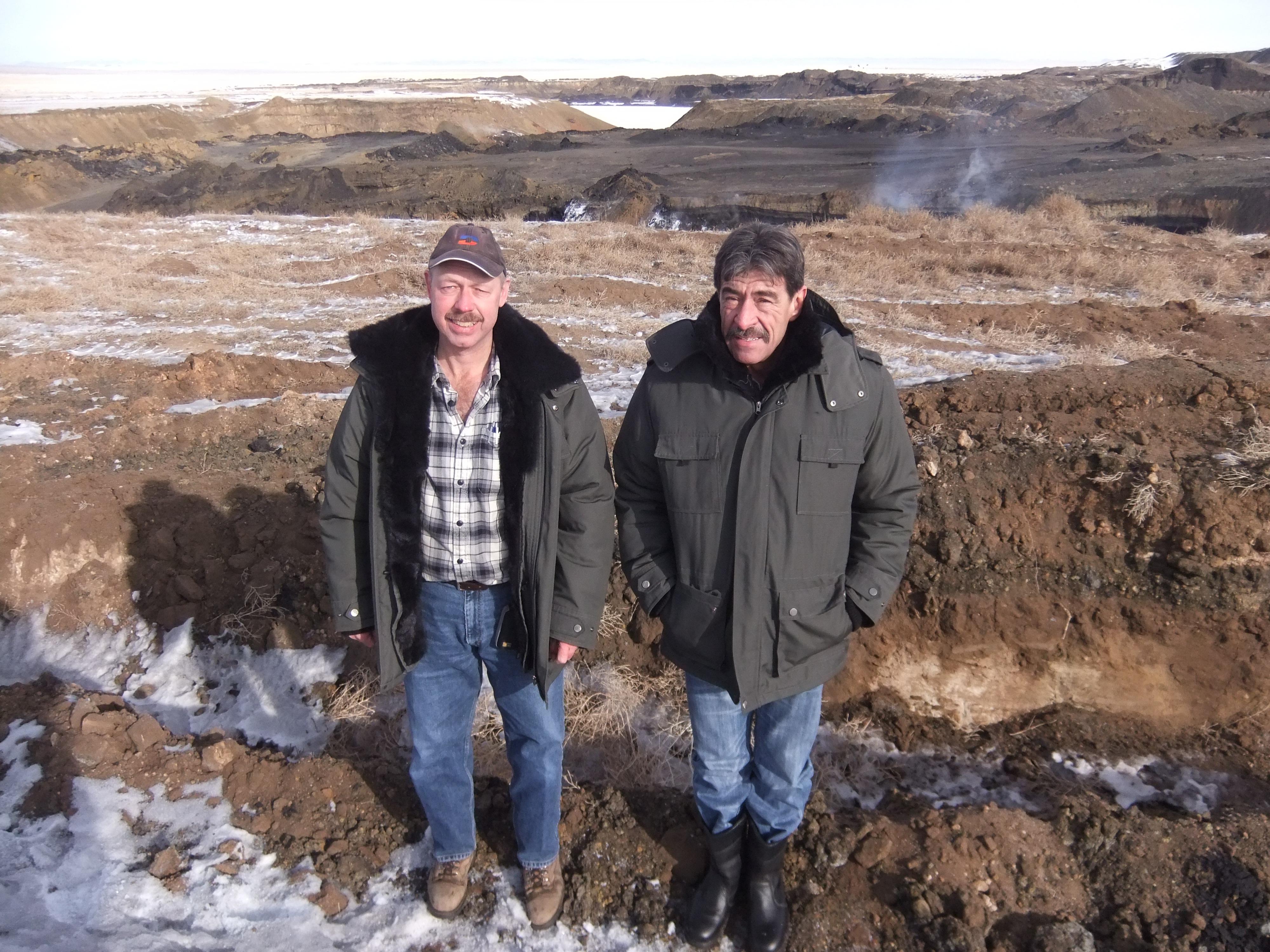 Chris Kravits and Ronnie Van Eeden in front of the small privately run pit next to Chandgana Tal. The smoke on the right is from the truck hauling coal out of the pit below.
Mr. Van Eeden has over 34 years experience in coal mining and power plant construction, primarily in South Africa and Botswana. Most notably, he worked for 11 years managing projects with Eskom. Mr. Van Eeden who is managing the project in Mongolia laid out the timeline of the project as follows.
PPA agreement
Further feasibility studies meeting bank standards
Raise all funds for the project by year-end 2012
Start power plant construction in April 2013
First 150 mw unit of four completed in October 2015 (30 months start to finish for the first unit)
Fourth 150 mw unit completed by April 2017 (six months to construct each additional unit once the first one, and the infrastructure, is in place)
Community relations, in progress
We had lunch at the restaurant (there's one) in the community near Chandgana where management thinks workers will live. About 15 minutes away by car, the village currently holds 80 families and will grow to 800 families with the project. Prophecy's local Mongolian team on the ground has already been building relationships with the community and planning improvement of the infrastructure of the community.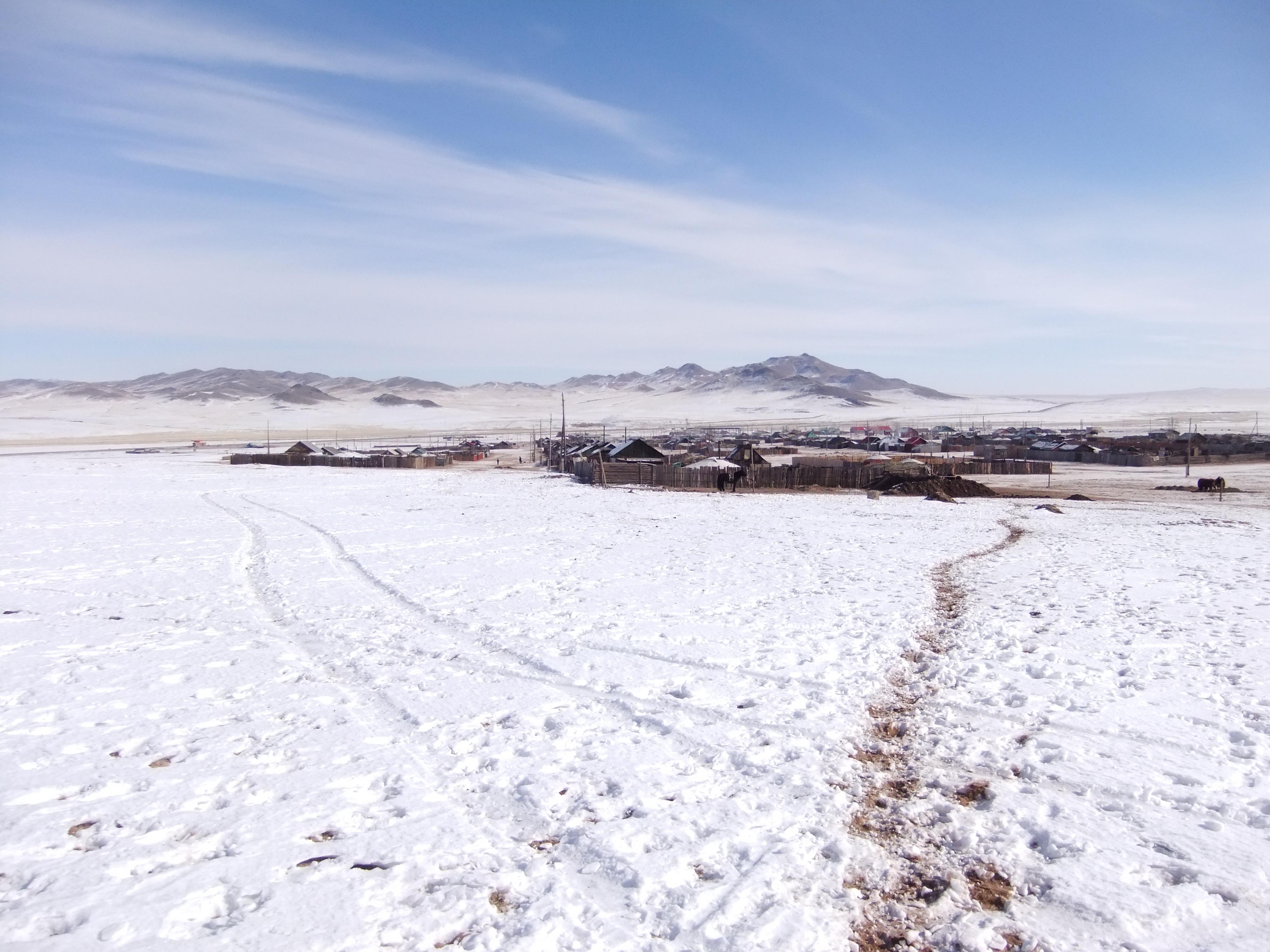 This village is going to grow 10 times in size to accommodate workers and their families for Prophecy Coal's Chandgana mine and power plant.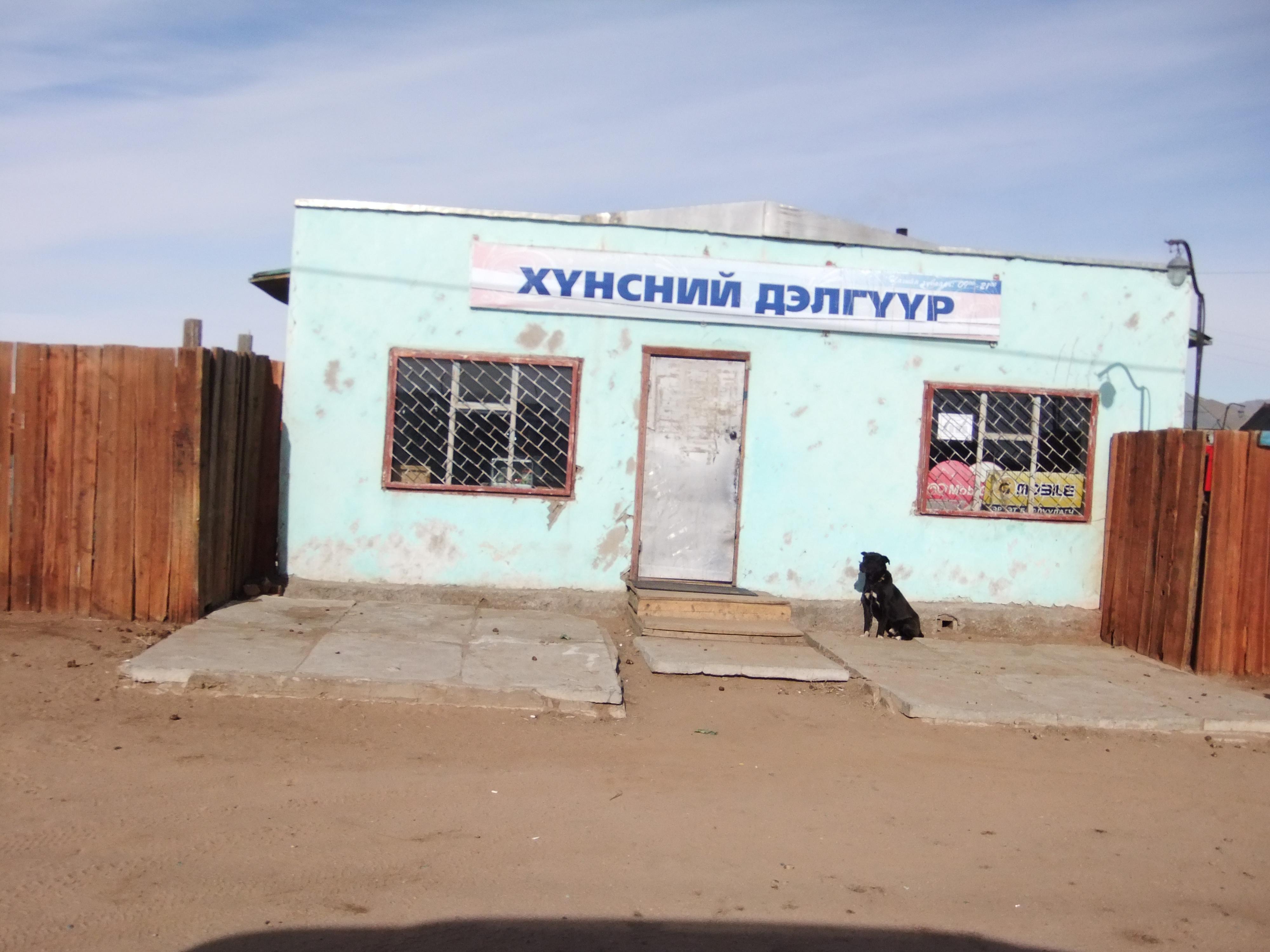 Apologies for the off-balance picture. A few hours of bumpy roads destroys one's perspective on what's "level." The village's local restaurant is excellent. The noodle dish and milk tea are recommended.
Heat Value
While there is a lot of high quality coking coal in Mongolia, the thermal coal in Mongolia usually has problems. After two trips to Mongolia totaling a month of time there, I have found most of the thermal coal companies will gladly discuss the flaws in the competition's thermal coal quality (ash content, sulfur content, moisture, strip ratio, management, environmental concerns about the location, et cetera; there's always some flaw to pick on).
At Prophecy's Chandgana site, the biggest quality concern is moisture content (see above chart). Mr. Van Eeden believes that the moisture content can be reduced significantly with drying procedures. This could boost Chandgana's heat value by 600-700 kilocalories.
Competition
Mongolia's coal is in abundance. There are stories of local farmers paying coal companies to come and get coal off their land because the coal isn't good for grazing animals. With most of the thermal coal having various quality flaws, the most cost-effective way to make the thermal coal deposits profitable it to build power plants near the coal deposits.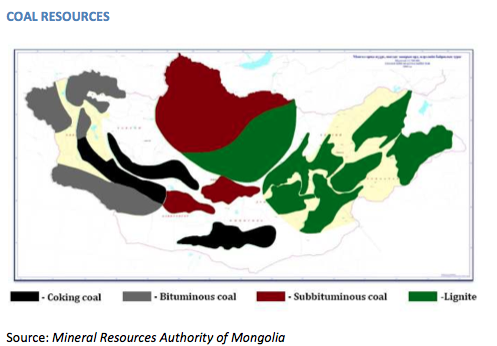 At the Coal Mongolia conference in early February, a private company named Tsetsens with a deposit 117 km southeast of Mongolia's capital Ulaanbaatar discussed its own plan to build a 600 mw power plant. Tsetsens and Prophecy Coal are not alone.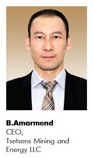 Mr. Amarmend of Tsetsens (right) spoke at Coal Mongolia on February 9, 2012, about his mine at Boorolijuutin Tal that begins operations in the second quarter of this year and a possible international IPO to raise capital for a 600 mw power station. Company partners include RWE (RWEOY.PK) and Zemag.
Prophecy Coal seems to be ahead of companies such as Tsetsens in its planning and timeline. However, Prophecy Coal is a Canadian company whereas some of these other companies, such as Tsetsens, are Mongolian owned and may receive different treatment from the government.
GDP growth = Growth in energy need
Is there enough energy need for all the planned thermal coal power plants? Yes. Is there recognition of that need in the government? With national elections scheduled for June in Mongolia, what the post-election government recognizes will be key.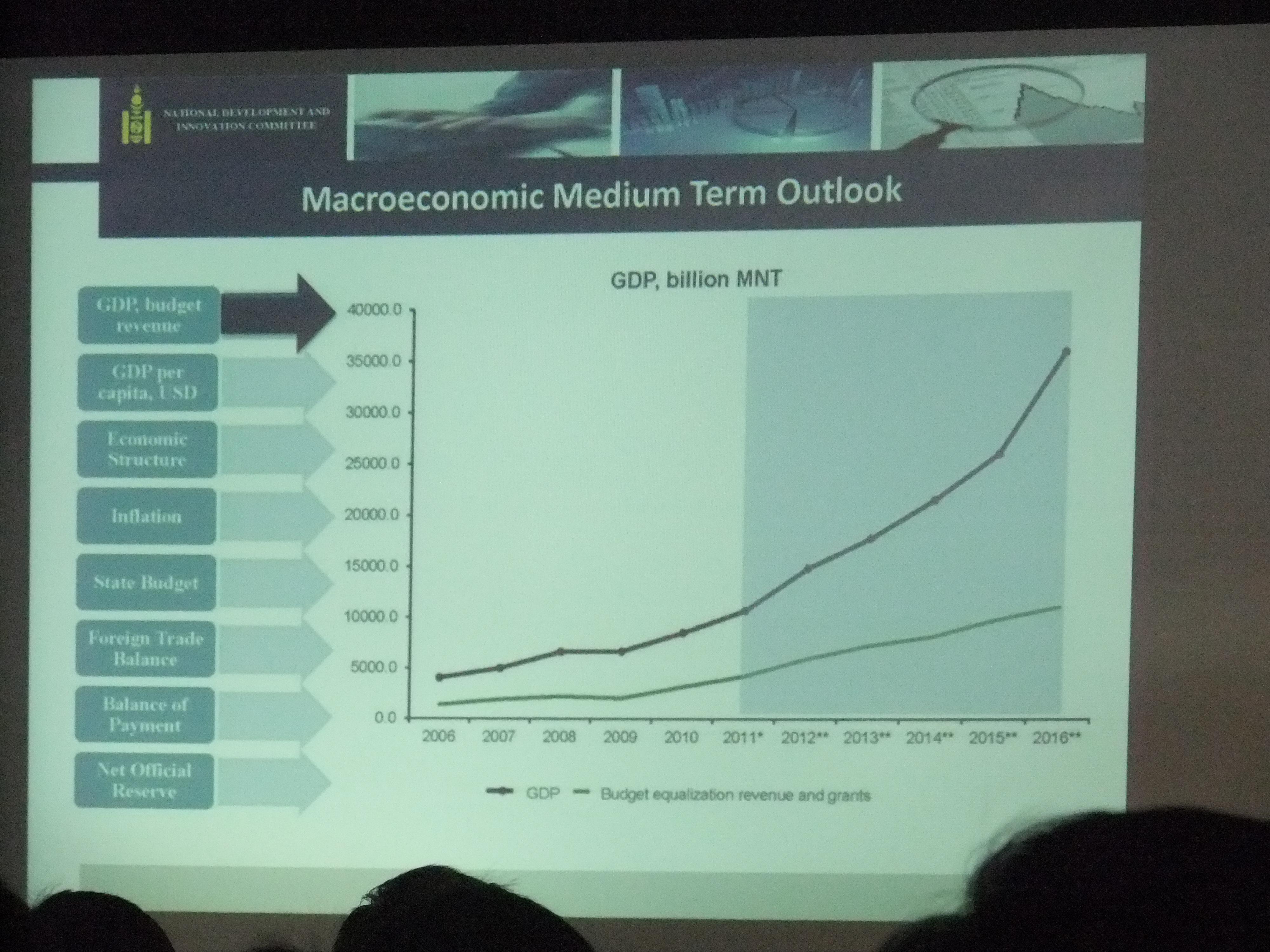 The top line of this graph is projected GDP for Mongolia. The bottom line is the planned budget allocations for equalization and grants (rainy day funds). This projected GDP graph is from the presentation of Mr. Khashchuluun, Chairman of the National Development and Innovation Committee at Coal Mongolia 2012. This graph stops at 2016, but the country's two biggest mines - Oyu Tolgoi (copper-gold) and Tavan Tolgoi (coking coal) - will be ramping up to full capacity operations through 2020 with many other mines commencing or ramping up operations in the interim.
Currently, scheduled brown-outs in Ulaanbaatar occur with some regularity because Mongolia has an energy deficit. Mongolia's GDP growth through 2020, primarily based on growth on the mining sector, is expected to exceed an average of 10% annually. While some of the biggest mines are building their own power plants on site, there are many smaller mines around the country that are not. The growth in the country's GDP, the growth in mining, and the increased use of energy by the population as per capita income improves will all create further demands on Mongolia's power grid.
Infrastructure cannot be over-planned
In order to ensure Mongolia can meet its future energy demands, there should be a green light for all power plant projects. In the unlikely scenario that Mongolia builds too many power plants for its energy needs, they have a neighbor to the south in China with 1.4 billion people they can sell their surplus energy to.
Prophecy Coal already has ambitious plans for a second power plant at Chandgana next to its large 1.05 billion tonnes Khavtgai Uul deposit. This is a project for down the road that proposes possibly building a 3600 MW power plant and transmission lines to China. However, if Mongolia still has energy needs to be met, Prophecy's first fidelity is to Mongolia and supplying its energy needs.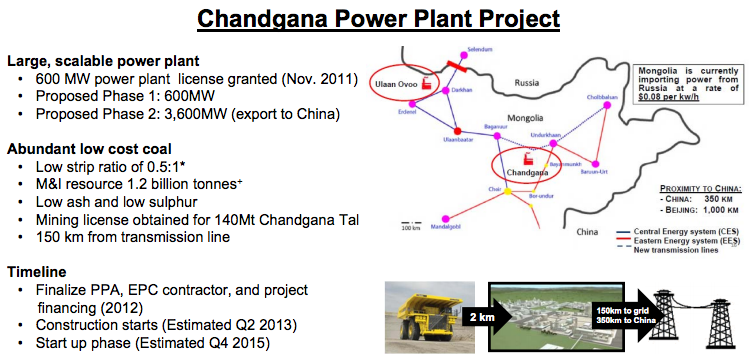 Source: Prophecy Coal February 2012 fact sheet. For more detail, please see the February 2012 corporate presentation.
When the window on speculation closes, the window on investing will open
At this juncture, Chandgana Prophecy Coal has a good deposit and a good plan. The two things that keep the company a speculative investment are that they still need a Power Purchase Agreement with the Mongolian government and then they need to raise $744 million. After those two hurdles are met - and management is confident they will be met - one would be investing in the company's ability to execute the plans they already have outlined.
Value will be unlocked in the share price when investors are confident in the project's success. One should expect the share price to move up on the announcement of the PPA. Market reaction to the announcement of all $744 million being secured down the line will depend on the structure of the deals. Speculative investors can certainly invest now while the company is valued cheaply and waiting for the PPA, however more conservative investors may want to wait until after the structure of the $744 million in financing is in place.
Disclosure: I have no positions in any stocks mentioned, and no plans to initiate any positions within the next 72 hours.
Additional disclosure: I have brokerage accounts with Eurasia Capital and Frontier Securities, brokerages whose data were used in this article.