The odds of Sirius XM being able to overcome the current competitive threats well into the future absent some significant adjustments to its model are as great as a solar flare hitting one of its satellites. And we all know that didn't occur either.

- Cameron Kaine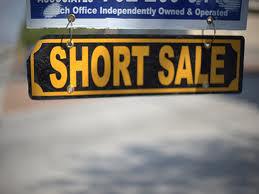 My recent bearish articles disclosing why I am now short satellite radio giant Sirius XM (NASDAQ:SIRI) continues to get many longs upset. I have been accused of trying to get prospective investors to either avoid the stock or inciting fear to get current holders to sell. Even if I was that influential (in my wildest dreams) I would tend to give readers a little bit more respect than that. I mean, how pathetic would be to believe any author - whether he/she is bullish or bearish and still not do your own due diligence. This is not the purpose of my articles and many readers continue to make the mistake of thinking there is something sinister in what I write. Yet, many are unable to dispute the facts - I find that interesting.
Opportunity Costs
What Sirius investors need to realize is this - not everyone who discusses the stock does so with a motive of "pump and dump." Notice the careful choice of words - I didn't say "it is not done by anyone," only that "not everyone does it." You can draw your own conclusions from that. I think I have done more than an adequate job of presenting why I have become bearish. On Wednesday, I talked about the market dynamics regarding the competition which (in fact) presents some real challenges for the company - many of which several investors are quick to dismiss to the extent that Sirius has been falsely considered a "monopoly." How many monopolies to you know that could have only been one solar flare hit away from a loss of $250 million in Free Cash Flow. All but one.
With so many overwhelmingly bullish articles coming at a ratio of what seems like 5:1, my intent continues to be that of offering some balance. In doing so, I try to bring awareness to the various myths and expectations that often blind our realities while serving nothing but to give investors illusions of grandeur which often neglects some critical pieces to the puzzle we call SIRILand. So as the cheerleaders continue with the "go team" cheers of prosperity, my views allow readers to (hopefully) consider both sides and determine the best course of action for them. If you will notice I said "hopefully" because what I'm noticing is that many minds of Sirius readers have already been made - this is regardless of what the evidence suggests.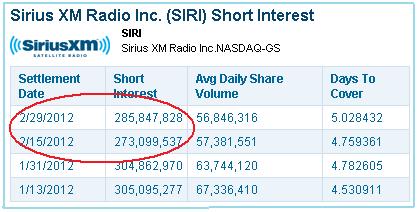 Another revelation that I have made is that many Sirius XM investors have became investors from a "hot stock tip" given to them by someone else who also failed to do the due diligence process. From there it grows to the point where anyone that offers an opinion that does not support the glossy look of the stock is attacked personally. But I often dismiss this behavior because I realize that when a person has little investment experience and limited capital they tend to focus more on the positive sides of the investment and value only the opinions and noise stemming from those claiming they are going to get wealthy from this stock. The disappointing part is that during that process, they often ignore that such a thing exist as opportunity cost. Said another way, while all of the time has been wasted waiting to get rich off of Sirius XM, the ship that is Apple continues to veer farther into the distance.
For penny stocks such as Sirius XM or what is called "securities in distress," it is often best that they stay solely for the professional investors and traders who have a greater understand of the dynamics of the investment without the emotional attachment. Plus it also helps that they are often in a position to absorb whatever loss that may occur. The reason is that stocks reach such levels don't do so because they are so fundamentally sound and nor do they stay there if their future is so bright.
Now at $2.29 and trading at a P/E of 33 Sirius XM still remains grossly overvalued and the market understands this. As I have said previously, the stock has nowhere to go but down from this level - whether to consolidate from the 30% gain that it has earned this year, or at the very least, it will correct back to its fair market value range of $2.10 to $2.20. There is still absolutely no logic (in my mind) as to why the stock is above $2.20 and the recent increase of short interest data supports this.
Summary
Considering the current market prospects as well as recent events within the company related to insider transactions, it is hard for me to see any significant reason why anyone would be long the stock at current levels. The guess is that investors are still waiting for Liberty Media (NASDAQ:LMCA) to make its moves regarding an acquisition, but as have been discussed previously, Liberty will not overspend and the stock will not veer farther than $2.50 - if that much. Until otherwise, it remains a good short as the risk-reward is not appealing and money can be spent on many other opportunities with more promise.
Disclosure: I am short SIRI.