Watching paint dry would have been more exciting than watching Sirius XM's (NASDAQ:SIRI) trading activity this week. Opening at $2.35, the share price slowly crept its way down each day to land at $2.26. Friday itself was the absolute worst, bouncing in a single penny range for the entire day, only to drop a cent at the end of the day on absurdly low volume.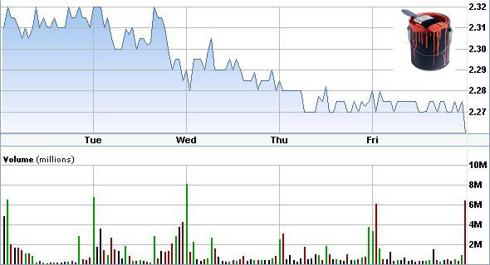 Click to enlarge
This is pretty much the norm for weeks where options are expiring.
With the week over and done with, we still have to contend with the fact that over the weekend, roughly 5 million shares will be delivered to individuals who hold options which are in the money. Anything at a strike price of $2 or less for calls-- and $2.50 or more for puts-- will exercise and be delivered.
As I have stated before, these are shares in weak hands, and will likely add to selling pressure next week. If volume is low, look for more effect than if volume is high. The good news, though, is that this large option position being closed out should remove some selling pressure. April positions in the money? Less than 1 million shares, and May are not available yet.
We have potential catalysts for the coming week and beyond that people should be mindful of. First and foremost, hints surrounding March auto sales are beginning to leak out, and these are shaping up to be respectable, if not excellent.
It should also be noted that Sirius XM has now almost had 3 months to verify the impact of its subscription increase. Mel Karmazin in his interview with Jim Cramer has stated that this impact has been "very modest." Because of these two things above, I believe we will find guidance increased and a subsequent rise in share price. Will an announcement come as early as next week? I think that is doubtful, but I feel that within the coming weeks revisions to guidance will be inevitable.
This is why I am taking the opportunity to increase my position now, rather than wait, and I believe buying opportunities will present themselves on Monday or Tuesday. I also believe that sometime next week we are due for an increase in share price beyond current levels at $2.26, as demand for shares increases towards the end of the month. Resistance at $2.35 may be a tough nut to crack, but testing it again soon is very likely.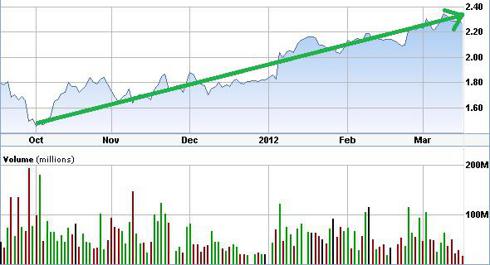 Click to enlarge
It should be an interesting week ahead. Then again, when compared with this past week, I'd say anything might seem interesting.
Disclosure: Long SIRI. I am long SIRI June $2 calls.