GE Aviation is a top supplier of aircraft engines for a majority of aircraft around the world. In terms of competitors, GE Aviation only has two -- Rolls-Royce and Pratt & Whitney. Commercially, it supplies engines for Boeing's 747-8 and Boeing's new 787. For the government, it has built engines for the F18/A Hornet, Super Hornet, engines for the Black Hawk and Apache helicopters, as well as other military equipment.
One of the reasons GE continues to grow and remains a favorite of investors is its ability to position itself well. This division of GE has come off a strong quarter whereby it increased revenue by 2% and orders are up 18%. And the future continues to look bright for this division.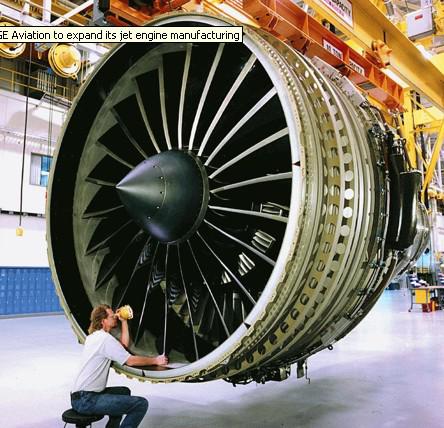 Aircraft engines sales are directly tied to order for new airplanes. So how does the industry look?
Boeing, since the first of January, has booked 385 aircraft orders. Its government orders also look to be stable. The 787 Dreamliner is 20% more fuel efficient than planes of similar size, and in a global economy interested in ROI, the 787 is selling well. Sixty customers have 868 Dreamliners on order, making the 787 the fastest-selling wide-body airplane in commercial aviation history, according to a Boeing press release.
Not only is the 787 selling well, but Boeing's main competitor, Airbus, cannot keep up with Boeing early in 2012. The difference in jet orders this year is (Boeing 385 - Airbus 91) and in these orders are 787's and 747's that GE Aviation builds engines for.
Certain foreign markets (specifically Southeast Asia and the Asia-Pacific region) are expected to balloon over the next couple of decades. It has been forecast that 33,500 new airlines will be needed, worth an estimated $4 trillion, by 2030. 60% of this growth is supposed to come from new markets; a third of these new orders are said to be needed in these Asian regions. The need for aircraft engines will continue to expand.
A recent article by the Trefis Team at Forbes mentioned GE's Aviation business outlook. In that article they mentioned the shift in aviation repair from MRO -- Maintenance, Repair, and Operations -- to OEM -- Original Equipment Manufacturing. It has gone from aircraft manufacturer to individual supplier because of the advancement in technology.
This shift will work well for GE Aviation, considering they are well organized to provide support to all the OEMs they work with. Its repair facilities are located all over the world to help all OEMs dealing with general maintenance to overhauls. Base engine overhaul, on-wing support, accessory repair and availability, diagnostics, technology upgrades are the things GE Aviation provides for the OEMs it works with.
GE Aviation is but one division of General Electric Corporation, and it has a bright future ahead. This is one simple reason you should own GE stock long-term.
Disclosure: I have no positions in any stocks mentioned, and no plans to initiate any positions within the next 72 hours.