As rhetoric intensifies and military drills leak to the press, crude continues to be the beneficiary of uncertainty and ambiguity. Whether oil's run will continue is a matter of opinion and personal belief; however, investors should not shy from protecting themselves by taking positions in crude and oil producers.
Rhetoric Will Intensify
As European sanctions intensify, the Iranian economy will continue to deteriorate as Iranian financial institutions are cut from the rest of the world. In fact, on Saturday March 17, the Society for Worldwide Interbank Financial Telecommunication (SWIFT) will take an unprecedented action against Iranian financial institutions by cutting its services; hence, isolating Iran further and making the importing of essentials such as rice and palm oil ever more difficult.
These types of actions have historically pressed the Iranian regime to respond with threats of closing the Strait of Hormuz and retaliating on a worldwide scale. Crude prices than followed to the upside to reflect the risk premium.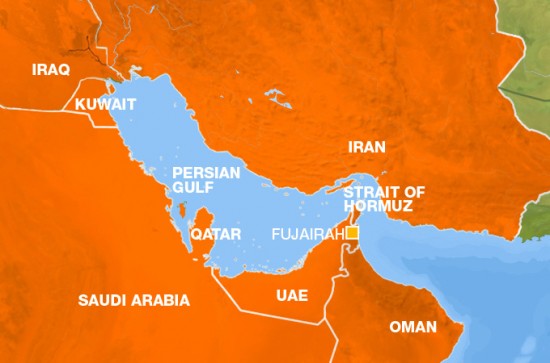 USA and Israel Warning the Iranians
Various signs in the public domain indicate that both the US and Israel are sending the Iranian regime warning signals to backtrack on their uranium enrichment ambitions.
For instance, Mine Countermeasures Ships, those that will be used in keeping the Strait of Hormuz functional, are piling at the Manama Base, Bahrain - four MCS so far. In addition, as reported here, U.S. secretary of State Hillary Clinton asked her Russian counterpart Sergei Lavrov to deliver a warning message to Iran that its window of opportunity is vanishing rapidly and that some in the Foreign Ministry in Moscow expect a strike on Iran by the end of the year.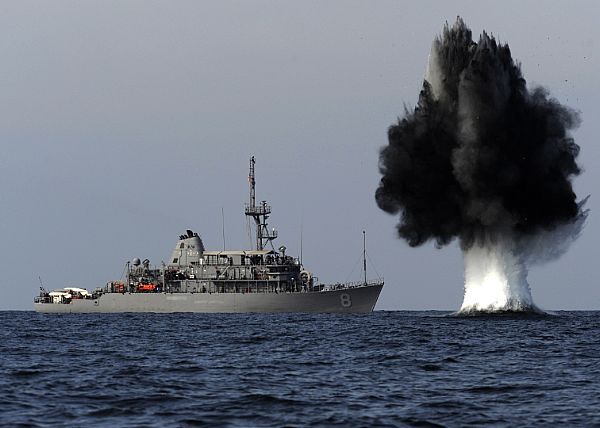 At the same time, a leading Israeli newspaper reported that Prime Minister Benjamin Netanyahu and Defense Minister Ehud Barak received majority support (8 yea, 6 nay) from the 14-member State Security Cabinet to strike Iran.
All of the above are good reasons to take a pre-emptive action to protect one's exposure to the possibility of continued upward pressure on the price of crude. As oil prices climb economic activity deteriorates and stock markets follow. At the same time, at over $100/bbl, solid producers are streaming free cash flows, boosting their dividends and may offer the protection and hedge investors need.
Since it seems North America is well supplied, as synthetic crude price discount to light crude is substantial as of late, it will be prudent to focus on light oil producers. The usual go to names such as Exxon Mobil (NYSE:XOM) and Royal Dutch Shell (NYSE:RDS.A) will serve the purpose. However, for more upside (and therefore downside if crude moves south), investors can turn to smaller players such as Crescent Point Energy (CSCTF.PK) and Petrobakken Energy (PBKEF.PK), which operate in the Saskatchewan Bakken fields and Alberta Cardium formation.
Investors should remember that this strategy is not a 'buy and hold' strategy. If indeed Iran is attacked, crude prices will spike violently, however, the run-up won't last as demand destruction similar to 2008/09 will follow. Likewise, if negotiations with Iran bear fruits, producers will track the commodity south.
Disclosure: I have no positions in any stocks mentioned, but may initiate a long position in CSCTF.PK, PBKEF.PK over the next 72 hours.