"If you can't beat them, join them!"

- Author unknown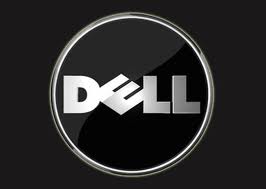 In a recent article, I talked about how computer giant Dell (NASDAQ:DELL) was being unfairly compared to tech giant Apple (NASDAQ:AAPL) by market analysts. What I realized was the fact that for as much praise that Apple was receiving by the investment community because it was Apple, Dell was getting beaten up each quarter because it wasn't. Right or wrong, this is something that many companies such as Research in Motion (RIMM) and even Microsoft (NASDAQ:MSFT) have had to deal with for quite some time. But for Dell, things are now beginning to get a little bit more interesting as the company appears to be determined to take the quote above and make it a part of its strategy going forward. And I have to say, I'm impressed.
Monetizing the happy medium
The company's perceived inability to compete with several of the large tech names on the market has been somewhat of an Achilles heel from the standpoint of its perceived value - something that it has sought to change (unsuccessfully) on numerous occasions. Dell's motto is "the power to do more" and I think it plans to exercise this maxim by rededicating itself to its tablet strategy to show that it can indeed compete with (if not) Apple, certainly rival Cisco (NASDAQ:CSCO) which has also recently decided to leverage its enterprise presence to further its own Cius tablet strategy. But for Dell, the question is will the second time be the charm? And interestingly it has now decided to join both Apple and Cisco in a fight where it once thought it could not win.
What is becoming clear to many corporations such as Dell is the idea that the old ways of thinking as it relates to the corporate enterprise is really no longer valid. In other words, office workers have grown dissatisfied with the clunky computers that are often forced upon them by their employers with the standard corporate applications and security policies that have now become creativity blocks. This is on contrast to the sleek tablet devices such as iPads that many employees have at home and corporations have now started to reconsider that is it still worth forcing enterprise platform policies to their employees and sacrifice productivity while also being left behind by more open environments. There has to be a happy medium.
If you can't beat them, join them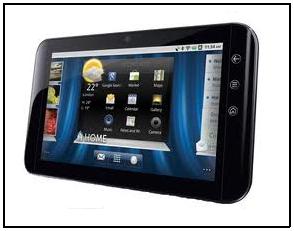 When Apple's third iteration of the popular iPad went on sale Friday these realities became more of the center of attention. Apple's traditional long lines not only are getting longer, but corporations are now being forced to pay attention. Why fight the trend when it can be used to our advantage? This is the question that Dell recently decided to answer as its chief commercial officer Steve Felice said "the tablet market was still wide open." I think that was a very interesting comment that was sent directly to Dell's shareholders as well as the market that continues to doubt the company's perceived inability to compete. In other words, while the market wants to make it a foregone conclusion that Apple has already won the tablet war, Dell has just said, not so fast.
If you recall, the company scratched its previous tablet effort last year called the Streak (pictured above) - a device that was based on Google's (NASDAQ:GOOG) Android operating system software. However, Dell has now decided that it is time to re-launch an attack on the tablet market, but this time with the help of a familiar partner in software giant Microsoft - who will soon release its highly anticipated Windows 8 operating system which will have a touch screen interface that works across desktop computers, tablets as well as smart phones. On the anticipated release of Windows 8, Dell's chief commercial officer Steve Felice said the following:
"We're very encouraged by the touch capability we are seeing in the beta versions of Windows 8, adding that Dell may also make Android tablets again.
"We have a road map for tablets that we haven't announced yet. You'll see some announcements for the back half of the year," he said. "We don't think that this market is closed off in any way."
As with Cisco, Dell is now looking to leverage its existing relationships with business clients to exploit an advantage that it might have over Apple - which is not as ubiquitous in the enterprise. "On the commercial side there are a lot of concerns about security, interoperability, systems and device management, and I think Dell is in the best position to meet those," Felice said.
Summary
Investors have to be excited about what Dell is now doing but it should be tempered with the reality that it will require a great deal of patience for Dell to transform and/or re-invent itself in a way that generates value. Clearly the company intends on remaining competitive not only on the corporate side, but also in the consumer market as well. The fact of the matter is Dell is not going to be Apple so it is unfair for the market to continue to judge it on such lofty expectations.
Having said that, if the company can indeed take a respectable chunk of the consumer tablet market while also furthering its enterprise footprint, it has the ability to return significant value to shareholders. And it can't hurt that it has partnered with an Apple rival in Microsoft which has its own interest in seeing any other company other than Apple win in the mobile devices race. Dell is now a company that is worth a long look at current levels.