Hungry? I know I was after reading some recent criticism of a hypothesis posed in my article here. My suggestion? That Warren Buffett's Berkshire Hathaway (NYSE:BRK.A) (NYSE:BRK.B), in purchasing shares of Liberty (LMCA), bought indirectly into Sirius XM (NASDAQ:SIRI). I felt I supported my conclusion quite well, but apparently some did not.
Based on the comments of these few, I was forced to again visit my hypothesis. The detracting commenters used a hamburger reference, stating that if one buys a hamburger, can you say that the buyer was looking to buy lettuce? Interesting thought.
After giving this much consideration, I have decided my point would be more easily explained using this excellent hamburger reference. Consider, if you will, the Sirius XM Burger, known by its nickname, "The Liberty."
It's pretty safe to say that most people understand what goes into a hamburger. Well, like the hamburger, Liberty is made up of a bunch of different components. Each component makes up different percentages of Liberty's market cap, with some components making up a very small amount. The 1% components such as AOL (NYSE:AOL) and Centurylink (NYSE:CTL) can be thought of as the mustard and ketchup. Barnes and Noble (NYSE:BKS) could be the bun, Starz the cheese, etc etc. All of these components go into making a great Sirius XM burger.
What I feel the detractors are not understanding, is that when you buy a hamburger, it certainly is not a hamburger without the hamburger patty. The hamburger patty is the juicy, meaty center which the entire burger is built around. It's the most expensive part of the burger, and you can actually take away each other component, and it could still be argued that you have yourself a hamburger.
In buying Liberty, you are, in essence, buying a Liberty Burger. And what is the greatest portion of this Liberty Burger? Where's the beef?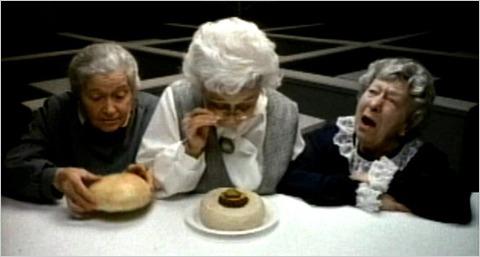 The answer is quite simple and painfully obvious. The beef in the Liberty Burger is in fact, Sirius XM. I'll explain:
Liberty owns 40% of Sirius XM. The market cap for Sirius XM is $8.5 billion for the other 60%. Thus we can divide $8.5B by 60% to get a total outstanding market cap of $14.17 billion. We then multiply this number, $14.17B x 40%, to arrive at the value of Liberty's stake which is $5.67 billion.
Liberty's market cap is $10.63 billion. To find what percentage of Liberty is Sirius XM, we take the value of its stake in Sirius XM and divide it by the total market cap. $5.67B / $10.63B = 53.3%, which is the amount of your investment in Liberty, which is tied up in Sirius XM.
I like to entertain the idea that Warren Buffett quite simply prefers his Sirius XM burger with mustard, lettuce, ketchup, bacon, cheese and a nice soft bun. Could he have bought just the meat? Could he have bought just Sirius XM? Yes, but isn't the burger just all that much more attractive with all the other toppings? I'd say it fits his tastes just fine.
Consider the hamburger. Consider the patty itself ... it's still a hamburger. Consider everything that makes up a hamburger except without the patty. What exactly would that be? On a good day it might pass for a confused BLT.
When Buffett bought "the Liberty" he knew he was buying into Sirius XM. "The Liberty" is in fact, a Sirius XM burger. And I must say, any way you slice it, the thing is absolutely delicious. Wouldn't you agree?
Disclosure: The author is long SIRI. The author wrote this article themselves, and it expresses their own opinions. The author is not receiving compensation for it (other than from Seeking Alpha). The author has no business relationship with any company whose stock is mentioned in this article.
Additional disclosure: I am long SIRI June $2 calls.