The big tech news of the week, and really of the year, has revolved around the ubiquitous Apple (NASDAQ:AAPL). Last week, under the relatively new leadership of CEO Tim Cook, AAPL announced it would begin paying a dividend and instigate a share repurchase, much to the presumed chagrin of the late leader Steve Jobs. But on top of that, and perhaps more importantly, AAPL started trading in 2012 at about $400 per share. Now, little more than three months later, it is trading at around $600, still with largely positive expectations going forward.
In many ways Apple has the products to beat across the tech spectrum. It strongly dominates the tablet market, has compelling smartphone products, and still-exciting computer products. So why would anybody want to invest in anything other than AAPL? Well, those who believe in diversification for example, might not be comfortable with throwing all their eggs in one basket. Especially when there are other areas of opportunity within the larger basket of tech. I talked a little about two companies that have big possible growth potential in 2012 in a recent article, but only when comparing the two companies in relation to AAPL did I get really interested.
Enter Nokia (NYSE:NOK): The Finnish company has had a rough last few years- or half a decade- looking at its price chart. Falling from a high of around $40 in 2007, it has not closed at over $20 in three years. It has been under $10 for the last year, and has been hovering at around half of that of late. NOK largely missed the first smartphone boat and consequent revenues. Concentrating on its widespread feature phone sales, Nokia underestimated how fast the smartphone market would grow. It was a major blow to NOK, but not a fatal one. Over the past year, it has been rebuilding, perhaps positioning itself for considerable re-growth. It has a strong plan in action, and a strong balance sheet. And surprisingly, compared to the Goliath AAPL, this "David" of tech actually looks better in some ways.
Firstly, NOK is not a "David" when it comes to phone sales. In spite of losing out on the smartphone market, Nokia is still the largest mobile phone producer by volume. It might be surprising considering that Nokia has taken losses of late, but the company actually sells more phones than Apple. This is notable not only for obvious reasons but also because it could make entering the smartphone market easier, as existing Nokia users and intermediaries might find a phone by the same company more comfortable or reliable. Additionally, after partnering with Microsoft (NASDAQ:MSFT) last year to provide the OS, Nokia might have an advantage with those already partial to the Windows ecosystem. Since then, Nokia has come out with new smartphones, which have been slowly gaining traction, and been well reviewed.
In addition, Nokia has been so innovative in terms of design that they have been panned for going too far, such as with a 40-megapixel camera-phone earlier this year. Most recently, Nokia has gotten attention for patenting a vibrating tattoo of sorts. In a previous article, I talked a little about how being too innovative can be detrimental to a company such as Tesla (NASDAQ:TSLA), but in tech it is often better to be too innovative, than the opposite. Fostering a continual spirit of innovation is important to the longevity of companies like Nokia. Now, while all of this previous information is interesting, what is really most relevant and thought provoking is cash.
Apple has already reminded everyone that cash is king, especially in uncertain and volatile times. And it is interesting to look at cash within the context of the size of the companies.
| | | | |
| --- | --- | --- | --- |
| | Apple | Nokia | RIMM |
| Market Cap. | 567.87 | 19.96 | 7.26 |
| Shares Outstand. | .932 | 3.74 | .524 |
| Cash | 10.31 | 2.59 | 1.123 |
| Short Term Invest. | 19.85 | 11.26 | .184 |
Based on the most current balance sheets, in billions of USD

NOK converted from euros at a rate of 1 to $1.322 USD

Note: Apple is said to currently have $97 billion in cash and cash equivalents, roughly three times what was reported in its last earnings report.
As is evidenced in the above, there is an interesting cash relationship at play, and the contrast is stark when we look at AAPL and NOK. AAPL's cash and short-term investments equal about 5% (17% based on the $97B number) of its market capitalization. Meanwhile, NOK has cash and short-term investments that equal about 70% of its current market capitalization. For color, NOK's Canadian little sister RIM (RIMM), which has similarly fallen on rough times, sits at about 17% of market capitalization.
So what does this mean? Well, like most statistics, by itself it does not mean much. But when you consider how much attention APPL's cash balance, or "war chest" as Tim Cook recently dubbed it in a conference call has garnered of late just by sheer size, it is interesting to see how it looks compared to NOK. While AAPL obviously has the largest cash balance, as a percentage of market capitalization, NOK clearly shows that it knows cash is king too. Now we have to remember that climbs and declines in stock price could be considered partially responsible for watering down of these percentages. But even so, what the percentages are really saying is that if AAPL has a big war chest, NOK has an enormous war chest for its size. This means that even if NOK loses battles, it can still stay in the fight for a long time.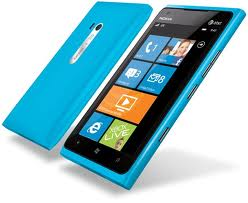 So should everyone sell his or her AAPL to buy into NOK? A resounding "no" would appropriately answer that question for now. But people who are looking to expand the percentage of tech companies in their portfolio or are looking for a "value" stock idea, should consider NOK. It is slowly but surely entering the smartphone market, and since the market is still growing, it is better late, than never. With market capitalization at only about 20% above book value, it could currently present a potentially big opportunity over the next year. NOK's earnings could begin to significantly produce higher margins, as its revenues begin to shift from predominantly feature phones to smartphones. Moreover we can expect a tablet offering soon. With only 10 out of 62 analysts recommending it as a buy, NOK is on the speculative side. It still needs to solidly affirm its position in the smartphone market. But if smartphone traction continues to build, the speculation could quickly transform into outright confidence.
Disclosure: I am short RIMM.
Additional disclosure: I may initiate a long position in NOK in the next 72 hours.