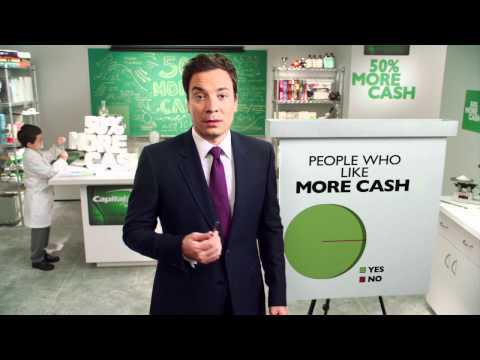 "Who doesn't want more cash? ... But it's more money."
These lines from Jimmy Fallon's Capital One (NYSE:COF) commercial came to me while watching the recent action in Apple (NASDAQ:AAPL), which has barely budged since announcing its dividend and stock buyback program.
Apple's size means its decision actually has an impact on monetary policy, but bears keep circling the stock, due in part to the law of large numbers and in part to two facts Apple bulls ignore at their peril:
The new iPad has problems. Heat is a problem. When Intel found its Pentium IV chips were getting hot several years ago, it had to radically rethink its design strategy.

China matters more than you think. It's not just a question of supply, but demand.
I'm going to discount the reported "problem" of people eating up their data caps - that's mainly a problem for the telcos and for consumers. It's actually a sign of strength, not of concern.
I know people are still pounding the table for Apple even at these prices. But as numbers get serious, they leave their marks everywhere. As numbers get bigger, the needle gets harder to move upward. Growth rates slow naturally.
The question for investors is whether we've reached that point of diminishing returns. Right now you have to own Apple or you're short it - the question is how much. Is it time to take some money off the table, or add to your position, with the stock north of $600? Based on these problems, the risks of having to redesign a product you've made millions of, the chances that Chinese consumers may have to put their wallets back in their pockets for a variety of reasons.
Until these clouds are lifted, Apple is no more than a hold. If it plunges because fears get blown up, I'd buy more. But for now I'm going to enjoy my little dividend, and so should you. Take pleasure in what you've gotten from Apple, and don't be greedy.
Disclosure: I am long AAPL.