By Matt Burns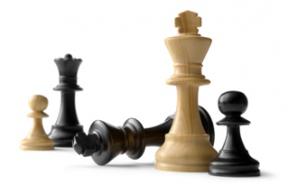 Once upon a time Research In Motion Limited (RIMM) was the shining star of Canada. Hailing from the Great White North, BlackBerry phones were the country's dominant smartphone. But times have changed and RIMM has not changed with them. That's a recipe for failure and it seems that based on data compiled by IDC and Bloomberg, Apple (NASDAQ:AAPL) shipped more phones in Canada last year than RIMM.
Waterloo, Ontario-based RIMM shipped just 2.08 million BlackBerry smartphones last year in Canada, where Apple shipped 2.85 million units. This changing of the guard is a long time coming. As Bloomberg notes, in 2010 RIMM bested Apple by half a million units and outsold Apple five to one in 2008.
RIMM is seeing sales declines worldwide. BlackBerrys are still popular in the Middle East and Indian markets but Android, led mostly by Samsung phones, is quickly becoming the dominant player. Canada, where the company is based, was one of RIMM 's last strongholds.
Canadian sales dropped 23 percent in the third quarter. Even though RIMM introduced seven new handsets in 2011, Canadian consumers turned their backs on their hometown team. Now, in 2012, with a new CEO in place, the company is betting that its QNX-powered BlackBerry 10 handsets will stop the bleeding.
RIMM 's glory days are behind it. Sheer arrogance led the company down its current path of misery. All is not necessarily lost, however. As long as RIMM can produce BB 10 handsets on schedule, it might still be able to save the lucrative enterprise market from defecting to iOS or Android. But "on schedule" is not a phrase associated with RIMM lately.