By Ian Hoffman
Keryx Biopharmaceuticals (NASDAQ:KERX) will soon be releasing late-stage clinical trial data for Perifosine...
a novel, potentially first-in-class, oral anti-cancer agent that inhibits Akt activation in the phosphoinositide 3-kinase (PI3K) pathway, and also affects a number of other key signal transduction pathways, including the JNK pathway, all of which are pathways associated with programmed cell death, cell growth, cell differentiation and cell survival. KRX-0401 is currently in Phase 3 clinical development for both refractory advanced colorectal cancer and multiple myeloma, and in Phase 1 and 2 clinical development for several other tumor types.
…that, if positive, would likely give the company and the biotech company it licenses the product candidate from, AEterna Zentaris Inc. (NASDAQ:AEZS), much needed (even if they are only short-lived) upward boosts in investor confidence, as well as their respective share prices.
Between the two companies, after its recent 33.21%% 1-day-run on 03/05/12, which was credited to a Seeking Alpha article, and its sharp, next-day 21% pull-back (a "smack down", really) which was charged to Adam Feuerstein, a biotech writer working for a competing publication who, in a timely manner, wrote an article bringing into question the other KERX author's motivation and credibility, and lastly its subsequent 10% two and a half week climb back up to $4.94 at its intra-day peak during yesterday's session, Keryx seems it would have less room to run on the potential news of positive trial results, though it is clearly the superior long-term winner.
Irrespective of the above, both companies' stocks were treated like "market-rag-dolls" earlier this month, and on heavy volume.
Short-Term KERX/AEZS Metrics Snapshot and Comparison:
(Click to enlarge images)
Both Kerx and AEterna (and a whole host of other biotech companies) stand to benefit from the TREAT Act, which is a new legislative proposal that is likely be met with stern resistance from the FDA, and possibly stalled. The TREAT Act calls for an accelerated and streamlined review-through-approval process for certain new drugs that treat unmet medical needs or vastly improve the standard of care for those plagued with deadly diseases. The act was brought to congress by Democratic Senator Kay Hagan, who hopes to address and shine some light on the numerous deaths each year that are attributed to diseases which currently have no known cure.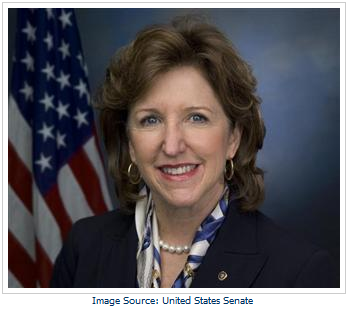 Keryx and AEterna Pipelines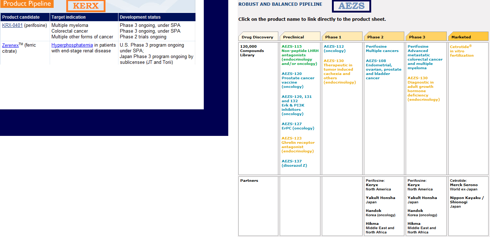 Disclosure: I have no positions in any stocks mentioned, and no plans to initiate any positions within the next 72 hours.