National Grid Transco (OTCPK:NGGTF) is one of the largest utility companies in the world. It transmits and distributes electricity and gas in the United States and the United Kingdom. The company owns and operates high-voltage electricity transmission systems in England and Wales, as well as high pressure gas transmission systems in Britain and electricity transmission systems in the northeastern United States. Indeed, this gem of a company is one investors would want to know more about. Credit Suisse referred to it as "one of the best defensive growth profiles in the pan-European utilities sector."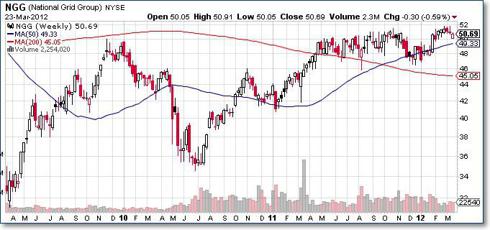 When I think about a stock and its potential for growth, there are two ratios I always look at. And I compare those ratios to the industry because it gives me a good idea of how strong/valuable the stock is.
One, how much potential does that stock have for growth? To know this, I like to look at price to sales ratio. A lower ratio makes the stock healthier. National Grid's ratio is 1.6, while the industry comes in at 2.71. The second thing I want to know is how much money is running through the company compared to its price, and so I look at the price to cash flow ratio. The closer the ratio gets to that magical "100", the less capability a company has; "100" means it can just pay its bills because the value of the company is equal to the amount of money coming in and no more. National Grid is at 6.6, while the industry is at 9.9. So in both instances, National Grid shows me it is a valuable stock and at least 33% ahead of the industry average.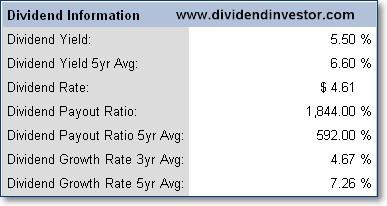 Not only is this stock a good long-term buy, but for dividend investors, this is also a great buy. The company has had a dividend yield that averaged a 6.6% return for a 5-year average. If you haven't thought of dividend investing yet, assets which generate regular income can be preferable in many respects to relying solely on the capital gains prospects gained from non-dividend paying stocks. So if you're thinking about dividend investing, this is a great company to start with.
I like National Grid Transco as both a long-term investment and a dividend investment. It is a great company to consider for one's long-term portfolio.