From labor disruptions to bankruptcy concerns, airlines have always had a significant degree of risk factored into their valuations. I believe that this pessimism has overly discounted the industry, particularly for smaller under-followed companies. Industry specialists Avantair (OTCPK:AAIR) and AvStar Aviation (OTCPK:AAVG) are significantly undervalued. As an investor relations consultant, I expect them to "take off" when press coverage improves. Towards this end, I plan on releasing a focus piece at a later time.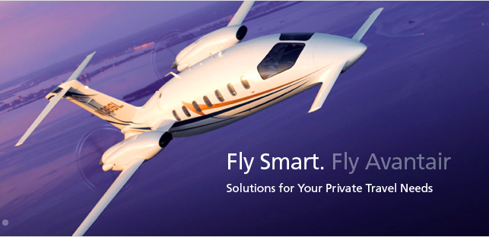 In the meanwhile, larger firms will receive a disproportionate amount of attention. In this article, I will run you through my DCF analysis on Southwest Airlines (NYSE:LUV) and then triangulate the result with an exit multiple calculation and a review of the fundamentals compared to Delta Air Lines (NYSE:DAL) and US Airways (LCC). I find that the company has incredible upside.
First, let's begin with an assumption about revenues. Southwest finished FY2011 with $14.9B in revenues, which represented a 28.1% gain off of the preceding year - acceleration. Analysts model 11.9% per annum growth over the next half decade, and I view this as reasonable given that it is only 100 bps above what is expected for the S&P 500.
Moving onto the cost-side of the equation, there are several items to consider: operating expenses, capital expenditures, and taxes. I model operating expenses trending from 97% of revenue to 92% while capex hovers around 5.3% of revenue. Taxes are estimated at around 38% of adjusted EBIT (accounting for non-cash depreciation charges).
We then need to subtract out net increases in working capital. This is estimated to hover around 1.8% - in-line with the historical 3-year average level.
Taking a perpetual growth rate of 2.5% and discounting backwards by a WACC of 8.5% yields a fair value figure of $12.30, implying 50% upside. The market seems to be factoring in a WACC of 10.5%, which is unreasonable when considering the capital asset pricing model against relative debt holdings.
All of this falls within the context of strong performance:
"We are obviously pleased to report a profit for the year that represents our 39th annual consecutive profit of $330 million, $0.43 a share x items. That's always a good thing in our tough business. We are very pleased to report a fourth quarter profit of $66 million or $0.09 a share x items, which is $0.01 better than Wall Street estimates".
From a multiples perspective, Southwest is equally attractive. It trades at 35.8x past earnings but only 8.1x forward earnings. This compares to 3.8x forward earnings for Delta and 3.3x for US Airways. Analysts give Southwest a price target of $12.39 using exit multiple calculations - in-line with my DCF result.
Delta is similarly attractive. The company is likely to be the center of takeover activity in the airline industry. I see it possibly merging with US Airway to gain scale and unlock revenue and cost synergies. The company is already attempting to structure a combination and has brought in Goldman Sachs for counsel. I was optimistic about Southwest's merger with AirTran and, with the low bar that the market has set for airline consolidation transactions, the threshold necessary to create value is minimal.
It is rumored that US Airways is currently discussing with creditors about the proposed merger. In order to prevent long-term bankruptcy, scale is key in the sense that it drives operational efficiency. SG&A cuts would also be more feasible in light of the increased bargaining power over unions. If the company does not get taken over, it will have to sort through restructuring efforts by itself as a way of climbing out of bankruptcy. Since intense competition is sure to make that process a headache, a takeover is the best path forward.
Disclosure: I have no positions in any stocks mentioned, and no plans to initiate any positions within the next 72 hours. We seek IR business from all of the firms in our coverage, but research covered in this note is independent and for prospective clients. The distributor of this research report, Gould Partners, manages Takeover Analyst and is not a licensed investment adviser or broker dealer. Investors are cautioned to perform their own due diligence.