ConocoPhillips (COP) is the third largest of the major oils in the world. After merging with Conoco and Phillips Petroleum in 2001 the company came up with its name. COP is involved in all aspects of the oil and natural gas industry including exploration, production, midstream, refining and marketing.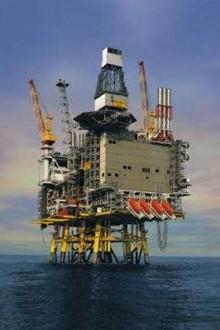 In a previous article we wrote about ConocoPhillips in mid January, we recommended it as a buy at current levels. Then it was trading at 70.98, and we noticed an ascending triangular formation. This is a pretty reliable continuation pattern. Presently, it is trading at 76.51, so since our last article, the stock has grown about 7.7%. So where is it going from here? Since the first of March, it has been pretty much a plateau.
The company is still planning its spinoff. It is expected to have its downstream operations. For those who are unfamiliar with the terminology, the downstream oil sector is commonly referring to the selling and distribution of crude oil and natural gas. This spinoff is what may have been driving in the influx of money into ConocoPhillips in anticipation of the event. This is especially true of hedge funds. Insider Monkey of Seeking Alpha recently wrote an article talking about why Hedge Funds like ConocoPhillips. In that article she wrote:
ConocoPhillips is one of the most popular energy stocks among hedge funds. At the end of last year, there were 39 hedge funds reported to own ConocoPhillips in their 13F portfolios…Spin-offs always attract event-driven hedge funds.
It is this "event" of the spinoff that we want to focus upon. Often these types of events that happen with companies, including bankruptcy, mergers, acquisitions and spinoffs, create price inefficiencies just the event occurs. As we get closer to the spinoff, the price of the stock is expected to dip before we believe it will rise. UBS analyst William Featherson believes the spinoff will cause a questionable valuation to occur with the company. One of the reasons for this is the belief that the growth rate will now be targeted at (3%-4%), down from the (8%-9%) of the large cap average.
If we wanted to take advantage of this dip, we would look at a Bear Put Spread.
The Options Play
Presently trading at 76.51, if we a relooking at a dip, in the near future; it may occur before May. If the stock continues to increase before then, we are 'gambling' that the dip will occur as low as our trade. It is a 50/50 play.
Buy an August 20102 '75' put option (priced at $3.75)
Sell an August 2012 '72.5' put option (priced at $2.70)
Net Debit to Start: $1.05
Maximum Profit: $1.45
Reasoning behind the Trade
We are looking for a dip to occur because of the spinoff that is taking place.