Five months ago, when Yahoo (NASDAQ:YHOO) was at $31 a share, I wrote that I wouldn't touch it for half that price.
The market is starting to agree.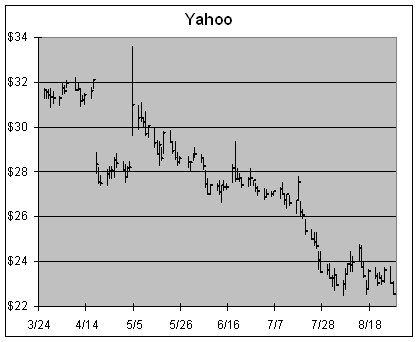 That big spike in early May was due to that crazy story that Microsoft was looking to buy Yahoo for $50 billion.
Here's what I had to say:
No. No way. Never.

By my math, that's $36 a share, eight bucks above yesterday's close. It's eight times next year's sales and 52 times earnings.

If Google went for that much, it would be a $1,000 stock.
Yahoo's market cap is now down to $30 billion.