Shares of oil & gas producing giant Total SA (NYSE:TOT) plunged over 7% following news of a gas leak at the company's North Sea platform.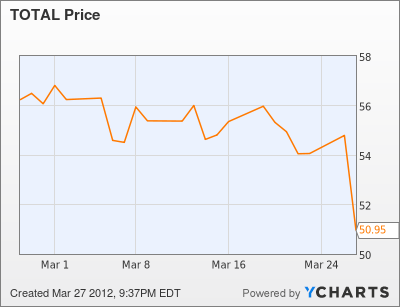 TOT has said that all wells have been shut yet gas continues to leak. Unfortunately, TOT does not yet know the cause of the gas leak. This situation feels ominously similar to the BP (NYSE:BP) Deepwater Horizon spill in 2010. SA contributor Davy Bui wrote a piece in which he outlined reasons why investors should hold onto TOT. However, I believe it is still too early to make a bullish or bearish call on TOT.
Shareholders in TOT would have avoided loses if they had instead owned the Energy Select Sector SPDR Fund (NYSEARCA:XLE). XLE holds 40 energy stocks. The diversification of XLE minimizes the risk of any single holding impacting the fund too much.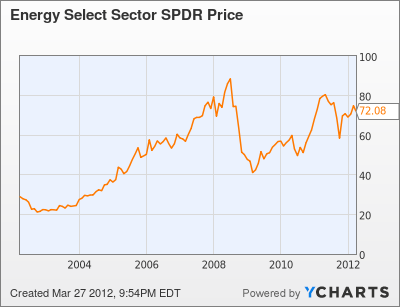 Conclusion
TOT's North Sea gas leak highlights why investors should err on the side of diversification when it comes to investing in energy companies. Oil & gas leaks are simply a part of doing business, but they do present significant risks to investors that can be minimized by owning an ETF instead of an individual energy stock.
Disclosure: I have no positions in any stocks mentioned, and no plans to initiate any positions within the next 72 hours.