Sirius XM (SIRI), with a license for satellite radio spectrum, benefits from a shortage of mobile broadband spectrum, over which its competitors operate.


In other words, Sirius XM's spectrum is valuable to the extent that it represents a substantial portion of spectrum supply. Correlatively, spectrum gives Sirius XM an advantage to the extent competitors like Apple (AAPL) experience a secular scarcity. Either there is a real shortage of spectrum, or Sirius XM bulls are expecting an appreciation on their investment in 6,000-square-foot subdivisions of the universe.
Sirius XM Spectrum: Like Buying Property In Space.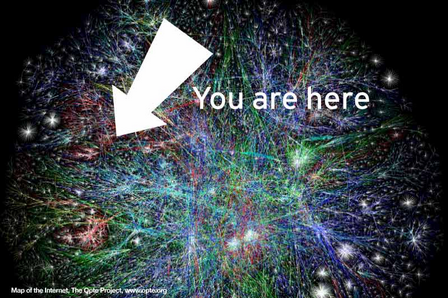 Like human life in the universe, the environmental conditions for mobile broadband spectrum are delicate. You need the right level of pressure: Too little, you fall apart - too much, you get crushed. You need the right temperature. And you need room to breathe.
We should be impatient with our regulators, who are slowing the development of an environment for spectrum. However, we should not project said slowness indefinitely forward. Like a manager reluctantly putting on an apron to serve a hungry person in line at an understaffed restaurant, I expect our economy will eventually demand (mobile broadband) service.
If my expectation looks idealistic to you, it's only because I have painted over my cynicism. Regulators will figure this stuff out because the stakeholders who want more mobile broadband spectrum overpower everyone else. The stakeholders are taking a little time for negotiations, to sort things out among themselves and their cartels. So understand time is the oxygen they need. The pressure and heat are on, and there is no enduring technological reason for spectrum to remain a limited resource.
With Yahoo (YHOO), we've seen what happens over time when a "growth" company falls back on its intangible property and loses any vestige of direction. And it's easy to wander when your property has no gravity around it. So don't let satellite leases be a primary reason to own Sirius.
Or, buy another "undervalued" media company, because I'm wrong about everything, and content will set you free. Yahoo, like Sirius, is a content company that lacks direction. Here's Yahoo's chart, courtesy of Google: (Click to enlarge)

There is some directionless property in space that doesn't get lost in the vastness. It's called a black hole. Light bends around it. So don't be surprised by the contorted logic of Sirius XM bulls in the comment section.