When is the last time you traded options and lost money? No matter how many times I win, that loss still hurts. I do not think I will ever get used to losing money. And losing is such a big part of the stock market. I have come to embrace that I will lose, and I will continue to lose as long as I trade stocks and options. Embracing loss is not as easy as I write it out to be though.
Daniel Kahneman, a Princeton professor, studied the intellectual patterns of investors.
In one of his studies, he determined that people dislike losing so much that they make irrational decisions in an attempt to avoid them. Thus, a pattern emerged whereby investors would take out their winning stocks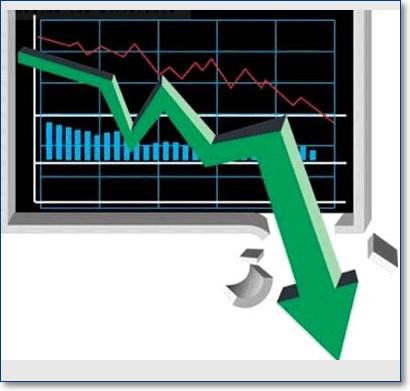 early and hold on to their losing stocks for too long. People would take the profit from a winner quickly on the assumption that it would not last long. But they would also stick with the losing stock in hopes that it would bounce back so their losses would mount.
Have you ever had the experience of waiting upon a losing trade- hoping it would turn- just to finally exit with a greater loss than you wanted? I have done the same thing.
Embracing the concept of losing allows the investor to understand that sometimes cutting your losses and existing with a small loss is acceptable to hoping for a change and taking a much bigger one. The more we struggle with taking a small loss, the harder it will be for us to take the bigger loss later on. Our problem as investors is accepting the loss and being forced to admit we were wrong. Honestly, we just do not like being wrong, let alone being forced to admit it.
We need to be able to take our small losses and just go home! But that is easier said than done.
Investor Character Traits that we need to overcome that cause greater losses than we want:
Lack of Discipline- Do not be lazy when it comes to educating yourself. Research, seek-out, and invest in the education you need to be successful trading. Don't listen to the 'hot tips' of others educate yourself.
Impatience- Too often people feel like they need to do something. Patience is profitable. It is better to be an inactive objective decision maker instead of an action addict. Do not feel you have to do something.
Refusal to Accept Truth- The only real truth out there is 'price action.' Do not attempt to follow other variables in an attempt to capture a large profit. Trade with the action.
Losing Is a big part of trading and investing in stocks or options. To be profitable and make more money than we lose, we need to embrace losing and continue to work on those bad 'traits' that add to our losses as investors.