By Richard Rittorno
MercadoLibre (MELI) has been on steady climb since November of last year. Is this Argentine company more than "the eBay of Latin America?"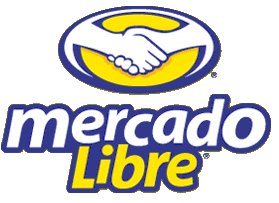 Executive Summary:
MercadoLibre, Inc. is the dominant online commerce platform in Latin America, focused on enabling e-commerce and its related services. The company's services are designed to provide users with a mechanism for buying, selling, paying, collecting, generating leads and comparing listings via e-commerce platform.
MELI has brought its success from Argentina to in the Dominican Republic, Panama and Portugal where it operates similar ecommerce platforms.
Service offerings include the MercadoLibre Marketplace, the MercadoPago payments solution, the MercadoClics advertising program and the MercadoShops on-line stores solution providing customers a full service of ecommerce options.
In September 2011, the company acquired 60% interest in Autopark LLC.
Overall Valuation: MELI is in the computer services industry and has positive earnings, so the PEG and PE ratios are the most appropriate valuation measures. On that basis, MELI seems fairly valued with a PEG value of 2.0542 that is inline with the industry median of 1.5. However, MELI's PE is 58.5458, among the richest in the industry.
Profitability: Turning to MELI's gross margin, operating margin and net margin, it appears that management is converting a larger percentage of its revenues to profits than most other companies in the computer services industry. MELI is profitable with an operating margin of 33.38%
Yield/Dividend: MELI pays an annual dividend of $0.44 which, at its current stock price of $101.71, produces a yield of 0.43%. This is below both average for both the computer services industry and the S&P 500 at 6.17% and 1.98%, respectively. However, many technology companies do not pay dividends.
Financial Strength: MELI has little or no debt, which reduces company financial risk greatly. The company should be able to easily pay its dividend.