By Chris Velazco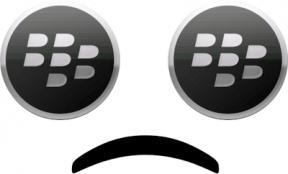 This just in folks: RIM (RIMM) has released their Q4 2012 earnings report, and (as expected) it paints a pretty bleak portrait of the ailing company. RIM posted quarterly revenues of $4.2 billion (down 19% from the previous quarter) and earnings per share of $0.83.Analysts expected earnings of $0.83 cents a share on revenue of $4.56 billion.
RIM forecasted during their Q3 earnings call that they would ship between 11 and 12 million BlackBerry handsets this quarter, and managed to move 11.1 million — that's a 21% dip from their Q3 BlackBerry shipments.
CEO Heins can't be too pleased with the result — this is the company's first earnings release with Heins at the helm, and while the company played up the leadership change quite a bit this past January, it doesn't seem to have done much good yet. That doesn't mean that Heins has been sitting idly by though, as a source close to him told The Globe And Mail that the CEO has just laid off a number RIM executives at the "senior vice-president and vice-president levels."
While the aftermath of that high-level shakeup remains to be seen, RIM may have a more pressing issue on their hands. In the days leading up to the release, analysts pointed to the company's stagnant smartphone selection as a big reason for RIM's substantial dip.
RIM is still working on their forthcoming BlackBerry 10 operating system and the hardware to accompany it behind closed doors. An early version of the OS will make an appearance on a number of developer units at this year's BlackBerry Jam conference in May, though actual consumer-ready handsets with BlackBerry 10 won't be available "the latter part of 2012." Meanwhile, iOS and Android devices continue to dominate the smartphone market in the United States, though recent Nielsen data has RIM currently sitting at a distant third in terms of market share.