As we enter Q2, investors will be looking back to one of the best three-month stretches in recent history, as stocks surged amid a rally that has defined 2012. Both the Dow and S&P 500 have crossed pivotal points as they have hit post-recession highs and set their sights on a full recovery. But the recovery will greatly hinge on the upcoming quarter, as strong data and guidance is needed to prove that the first part of 2012 was no fluke. Investors will have their eyes fixed on the Fed and the possible announcement of QE3 as well as lagging housing data to lead the way, or drag down the recovery. For now, we outline three ETFs to watch as we kick off a quarter with another busy week on Wall Street [see also Three Things Wall Street Journal Didn't Tell You About Commodities].
MSCI Switzerland Index Fund (NYSEARCA:EWL)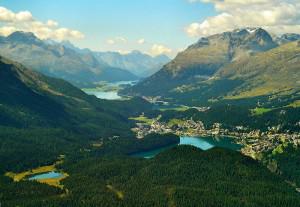 Why EWL Will Be In Focus: This ETF tracks the performance of the Swiss equity market and has been around for the better part of two decades. With over $550 million in assets, EWL has proven itself to be one of the more popular funds to focus on a foreign country. The upcoming week will feature a few key data points from the neutral nation that will put EWL in the limelight. First, Monday will see the release of Swiss retail figures while Thursday will see foreign currency reserves as well as CPI for the nation. Despite the issues plaguing the majority of Europe, EWL has turned in gains of more than 9% on the year [see also Top 5 Countries Most Widely Represented By ETFs].
CurrencyShares British Pound Sterling Trust (NYSEARCA:FXB)
Why FXB Will Be In Focus: FXB tracks the GBP/USD exchange rate, one that has been dominated by the pound in recent years, as the currency has remained relatively strong versus the dollar. The pound will come into focus in the latter half of the week as the British release manufacturing production figures, asset purchases, and finally the bank rate decision for the nation. Bank rates will likely have the most dramatic impact on this fund as the commentary from the central bank typically spurs heavy trading in the underlying currency.
SPDR Gold Trust (NYSEARCA:GLD)
Why GLD Will Be In Focus: It used to be that GLD was simply a solid ETF for obtaining exposure to physical gold bullion, but as the precious metal has surged in recent years, this fund has become a popular trading instrument for making speculative bets on the economy. As such, GLD will have a busy week ahead as we will see U.S. manufacturing data, FOMC minutes, and finally the unemployment rate to close out the week. Gold will be especially in focus for the FOMC minutes as investors will look for any kind of hint at QE3 or signs of further asset purchasing on the way [see also Does GLD Really Hold Gold, Or is it a Scam?].
Disclosure: No positions at time of writing.
Disclaimer: ETF Database is not an investment advisor, and any content published by ETF Database does not constitute individual investment advice. The opinions offered herein are not personalized recommendations to buy, sell or hold securities. From time to time, issuers of exchange-traded products mentioned herein may place paid advertisements with ETF Database. All content on ETF Database is produced independently of any advertising relationships.