Renren (RENN) recently launched its travel-focused social networking platform, Fengche, which allows users to set up their customized travelogues, post photos and share their travelogues with their network on Renren. I view this new initiative as another piece that enhances Renren's monetization platform and could potentially attracts additional users, such as travel enthusiasts, to its social networking platform.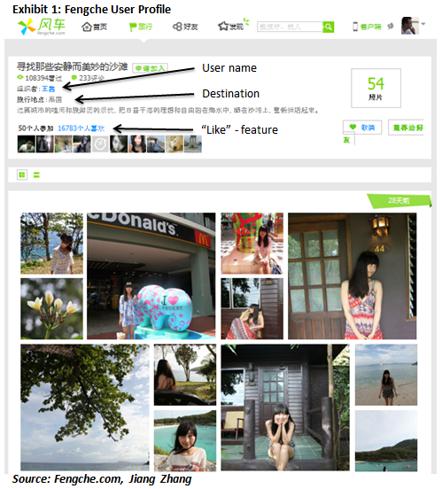 With the addition of Fengche, Renren's social networking portfolio currently has five verticals that cater to various interest groups.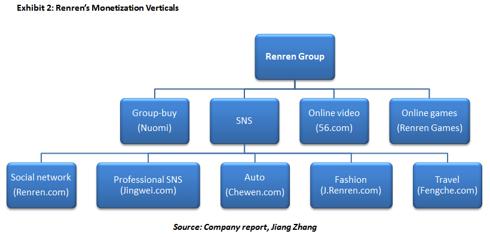 The company's flagship Renren.com is used mostly by students and young urban professionals similar to that of Facebook (NASDAQ:FB). The professional social networking platform, Jingwei.com, is comparable to LinkedIn (LNKD). Chewen.com, Renren Shopping and Fengche target niche interest groups in auto, fashion and travel, respectively. The combined platform will greatly improve user experience and attract additional users.
Renren will face intense competition in the travelogue space because sites such as Tukeq.com, which is funded by Innovation Works, mafengwo.cn, 17u.com, yododo.com and zizaike.com all offer similar customized travel plans and photo sharing features so there is little differentiation between the sites. However, I believe that Renren delivers greater value than its rivals because Renren is a more comprehensive social networking platform that allows the travelogue user to link his Fengche account with Renren.com, thereby greatly multiplying the social impact of each customized travel plan and uploaded photo.
Expanding verticals will likely result in rising number of users, whose growth is critical to attracting advertising dollar. Investing in user acquisition should be Renren's top priority. I note that the sequential growth for Renren's monthly unique log-in users was nil despite reporting solid financial results last quarter.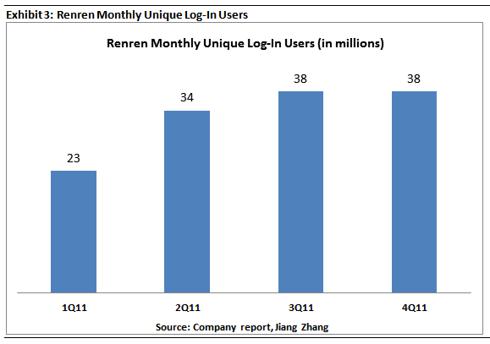 Disclosure: I have no positions in any stocks mentioned, and no plans to initiate any positions within the next 72 hours.