"Do you know the only thing that gives me pleasure? It's to see my dividends coming in."

- John D. Rockefeller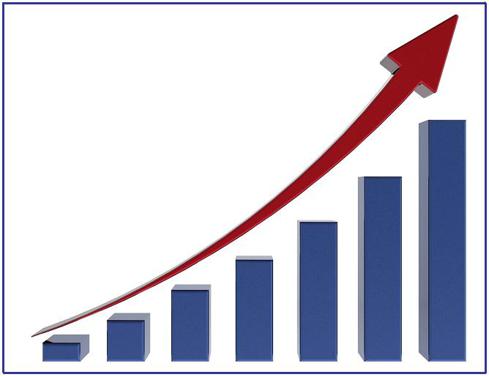 I think for the first quarter of 2012 the market has put to rest several old axioms that I myself had latched onto that have proven to be unfounded, if not just blatant lies. One of these myths is that dividend paying stocks were somehow no longer growth stocks. Not only has this notion proven to be untrue, it has in fact produced the opposite result to the extent that it is the performance of several large dividend payers that have contributed to the robust growth that each of the major indices have experienced so far on the year. I guess it can be argued that dividend payers have been somewhat misunderstood, but not all dividend payers are the same.
As an aggressive investor, I now realize that I have not been able to make up my mind on exactly which stocks that I think fit the performance criteria that I hope to attain. However, as the first quarter has ended, I have taken on a different perspective in my approach, particularly when considering the under-performing sectors of 2012 that led the majority of the gains in 2011. Things appear to be somewhat upside down. This is also significant for value investors who are looking to capitalize on the many areas that were abandoned in the first quarter. Will money continue to flow out of one sector into the next or should we expect the same level of performances that we have seen so far?
These are certainly important points to ponder but as I am in the process of assessing which direction to go, it is always prudent to maintain certain anchors within the portfolio - or names that one can always rely on no matter what curve balls the market may throw. It is during these times that the dividend payers often prove just how reliable they are. I have to think that there will be rewards with this approach. As such here are several names that have recently met my criteria of both growth while also paying a decent dividend.
| | | | |
| --- | --- | --- | --- |
| Company | Dividend | Market Cap | Price |
| Cisco (CSCO) | 1.60% | $113.6B | $21.15 |
| Microsoft (MSFT) | 3.10% | $270B | $32.00 |
| AT&T, Inc. (T) | 5.8% | $185.3B | $32.26 |
| Oracle (ORCL) | 0.8% | $145.8B | $29.16 |
| Intel (INTC) | 3.1% | $140B | $28.12 |
Cisco
Cisco continues to have its share of critics on Wall Street. There are many who remain unimpressed by what the company has been able to do of late, a feat that includes three consecutive earnings beats. But nevertheless, as the stock currently sits right at its 52-week high, the major question for analysts continues to be, where is the value? This of course goes against my prediction that the stock is now heading to $30 - clearly from my vantage point there is $10 worth of equity to be had. But the challenge for Cisco is convincing the market that it can get there.
In its latest quarter, Cisco reported net income that climbed 44% and arrived at $2.2 billion, or 40 cents per share. This compares with earnings of $1.5 billion, or 27 cents per share year-over-year. If you factor out that the costs associated with stock-based compensation as well as some acquisition-related amortization, the company actually earned 47 cents per share - 4 cents per share above analysts' expectations based on polls by FactSet. Revenue was $11.5 billion, up 11% from $10.4 billion a year ago and compares favorably to the $11.2 that was projected. Its results clearly demonstrate the company is keen in improving its margins as the metric improved a full point from the previous year while also exceeding analyst estimates.
It is a good time to be a Cisco investor. As disappointing as the past couple of years have been, there are certainly plenty of reasons to suspect that the worst is behind the company and it deserves a tremendous amount of credit for what it has been able to accomplish in a relatively short period of time. There are still challenges that lie ahead, but I now have several reasons to expect a continued rise not only in the company's execution but also in its share price.
Microsoft
Mr. Softy has been on quite a resurgence recently and it has started to make me wonder if we are back in the 90s. It goes without saying that the fact that Microsoft is starting to matter once again in the tech space bodes extremely well for its investors, but it has to be a welcomed sight for consumers as well. Currently the stock is trading over $32 and sitting at its 52-week high. The question is, how much more leg does it have? I think investors should be pleased that its momentum has not slowed down and there are clear signs that it is heading to $40.
The company has plenty of positives to inspire an entry at current levels - not the least of which has to do with its rave reviews for the anticipated release of its Windows8 OS. Growth has always been my primary investment motivation and something that Microsoft has failed to produce over the past several years. But regardless of how one feels about the company and its prospect of competing with Apple and Google, the fact remains that Microsoft still has a business with very good returns on capital and excellent cash flow. And it also helps that it pays an excellent dividend.
The company will most likely never grow again in a way that resembles the mid- to late-90s, but that does not mean it does not have life. It has been considered the sleeping giant and remains only one good idea away from being awakened. And when it does, $40 will be a realistic destination.
AT&T
Perhaps one of the best reasons to own AT&T is for its strong dividend yield, which currently is at 5.8%. AT&T has been considered a safe haven of sorts for a number of years because of its solid market beating performances and yet the future is even brighter from the standpoint of the demand that it will generate for its network. The company not only features one of the better 3G and 4G networks, but also has a wide selection of wireless products highlighted by Apple's iPhone and devices on Google's Android platform.
The company is in a great position to add to its customer base. In fact, subscriber growth increased faster last quarter (1.3 million new wireless customers) than the previous two and a half years, thanks primarily to the iPhone. Consolidated revenues grew a solid 6.3% year-over-year to $27.5 billion during the quarter. As the competition sorts itself out, the company's management is doing an excellent job of focusing on adding shareholder value. The iPhone deal has proven to be the game-changer that it needed to propel the stock going forward. That hefty dividend also makes it an appealing stock to hold regardless of what might be ailing the market.
Oracle
There's always been a lot to like with database giant Oracle. Its cash position, deep market penetration and innovative strategies have positioned its stock as one of the bright spots in today's recovering market. This goes back to my previous comments regarding why investors should never underestimate a company that has been as dominant as Oracle and particularly one with the management team that it has. As bullish as I am on the company, I will concede that there are some legitimate threats out there to its business, specifically with the emergence of the cloud. But no other company has emerged to the extent where it forces me think that Oracle should be concerned about its status.
For the quarter ended Feb. 29, the company reported a per-share profit minus items of 62 cents. This was up 15 percent from 54 cents on an annual basis as well as sequentially. Analysts polled by Thomson Reuters had expected 56 cents. Revenue rose 3% to $9.1 billion - again topping analysts' estimates of $9 billion. As great at these numbers were, Oracle realizes that it cannot rest on its laurels because the competition for its current business as well as those heading for the cloud is growing increasingly fierce. But managing the competition is nothing new for the company. But, nevertheless, with a relatively low P/E of 16 for a tech giant, value investors who are thirsty for growth and a decent yield should give Oracle a long look at current levels.
Intel
It is hard for me to not see what I consider to be tremendous long term value in chip giant Intel - one that also pays a handsome dividend of 3.1% while also trading at a low P/E of 11. I continue to consider this somewhat disrespectful of Wall Street for a company the size and performance history of Intel. It is clear that analysts continue to discount the company's true value. For this, it doesn't matter as it remains clear that Intel intends on maintaining its dominance among the semiconductors and has begun to lay down the foundation for its long term success. For this reason, I continue to suggest that investors who are looking for value at a considerable discount have plenty of reasons to consider a long position at current levels.
In its recent earnings announcement, the company reported a 6% increase in profits in its last quarter, while analysts had expected the company to fall short of that mark. The remarkable feat is that it did this as hard-drive shortages held back PCs. The latest results were at the high end of Intel's mid-quarter forecast range where its Q4 net income arrived at $3.36 billion, or 64 cents per share, up from $3.18 billion, or 56 cents per share, a year earlier. Excluding some one-time charges related to acquisitions, the company earned 68 cents per share, beating the 61-cent estimate of analysts polled by FactSet.
Intel is one of those companies that is a recommended buy at any level. With a P/E of 11 and trading at $28 I see 25% more upside in the shares in the near term, putting the stock at $35. The company continues to be under-appreciated for performances that would place other stocks at their 52 week high. But for Intel it has to deal with being the victim of its own success. If you are a value investor looking for a safe investment in technology and one that pays a respectable dividend, you should consider Intel.
Summary
Managing risk and avoiding losses are the surest way to stay in the green even in the toughest bear markets. Sometimes, watching paper losses are still too tough to bear for even the most seasoned investors. One of the ways to avoid some sleepless nights is to understand that dividends do in fact matter. A dividend check can often be the difference between an investor holding through some tough economic times or opting to cut their losses and moving on. In 2012, I will be looking for such companies. Though growth will always come at a premium, dividend issuing companies make waiting for growth a tad easier.