By Scott Martin
ICICI Bank (NYSE:IBN) and HDFC Bank (NYSE:HDB) tend to be lumped together by U.S. traders so eager to get exposure to the Indian banking sector they're willing to gloss over the distinction between two very different stocks.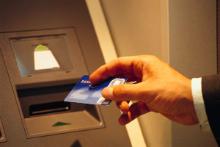 Unfortunately, at the moment the two stocks trade at similar levels and the once-massive gap between their market capitalizations has narrowed to a $6 billion spread, so a little confusion among casual traders is understandable.
IBN is by far the bigger of the two institutions in terms of revenue, profitability, loan portfolio and sheer scale. Until fairly recently, it was also the leader in terms of market cap as well.
But IBN has been the victim of its own success. As a world-class bank, IBN naturally enjoyed the lion's share of global capital flows into the sector in the good times, which only meant it had more ground to lose in the credit crunch and again in last summer's sell-off.
Meanwhile, HDB - once considered a second-tier Indian bank - has held up better in the bad times and has lately become a speculative favorite in the upswings.
As a result, traders now face a situation where HDB, barely 36% the size of its rival in terms of revenue and booking only 65% as much net income, is worth $6 billion more on the open market than IBN.
Those looking for outsize growth may not be turned off from that apparent paradox. HDB is still much smaller than IBN, but it's also been growing about twice as fast along just about every metric that matters in the banking world: net interest income, revenue, overall earnings.
At this point, HDB is already generating almost as much interest income on its loan book as IBN, even though IBN's loan portfolio is 56% bigger.
Is HDB's outsize growth worth its outsize valuation? Right now, IDB has been so beaten down - and HDB has ridden so high - that HDB's P/E ratio has soared well above 32, whereas IDB is still trading cozily down around 17 times earnings.
Of course, for valuation-minded traders, this only begs the question of why they need to buy an Indian bank at all.
Despite their headline problems (bad loans, political angst) blue-chip Chinese and Russian banks like Bank of China (BACHY) and Sberbank (SBRCY) are trading at a rock-bottom P/E of 6.
And the equally world-class and seemingly unencumbered banks of Brazil - like Bradesco (BBD) and Itau Unibanco (ITUB) offer traders P/E ratios in the 10 to 11 range.
Granted, Indian interest rates remain high. But so do China's and Russia's. Brazilian rates are falling.
If you want in on Indian banks in order to take advantage of the shifting rate environment, consider this: IBN may be having trouble keeping up with its smaller rival in terms of scraping interest out of borrowers, but it is eating HDB's lunch when it comes to fee-based income.
If Indian interest rates decline, HDB's rate-sensitive business deteriorates. IBN's rate-agnostic fee business thrives.
That right there is all the difference traders need to know.